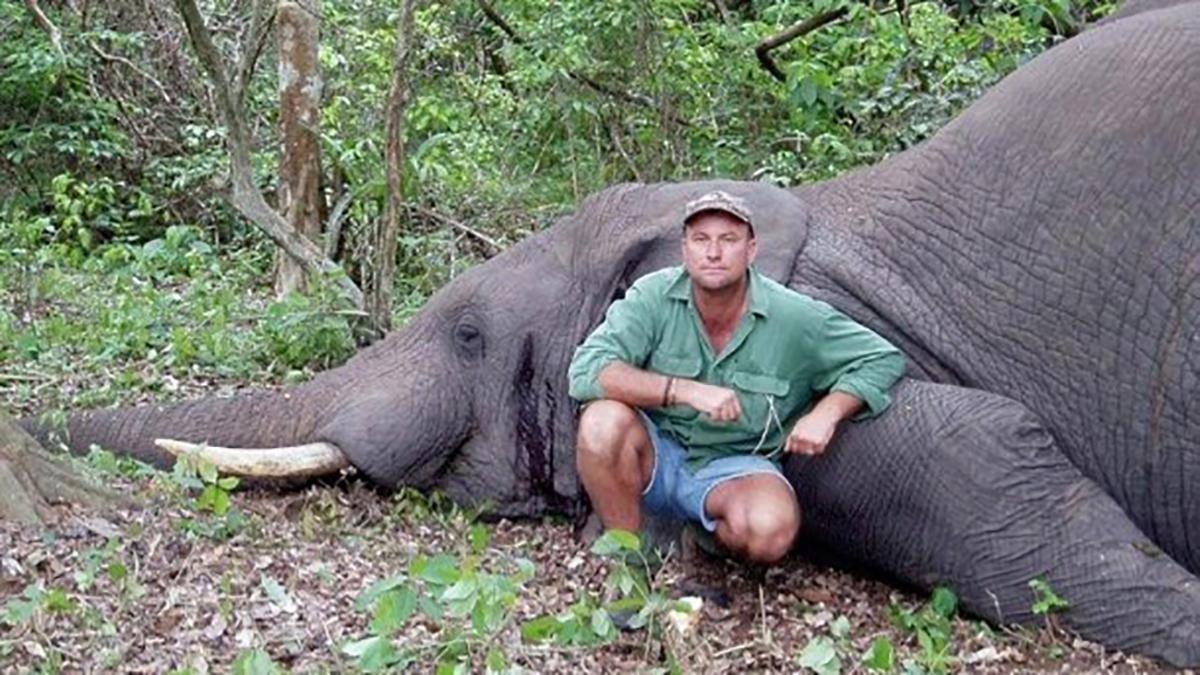 Big Game Hunter Crushed To Death After Injured Elephant Falls On Him
By Mark Pygas
Theunis Botha was a South African game hunter who started leading hunting safaris through South Africa's grasslands in 1989. Over the decades, Botha expanded his business and set up hunting ranches in Zimbabwe, Botswana, South Africa, and elsewhere. Hunting is a lucrative business in Africa and many proponents say it actually helps fund conservation. There are critics to this theory though but nevertheless, it's still an important financial support to people in the area.
But on Friday afternoon, Botha met his match, when a group he was leading stumbled upon a breeding herd of elephants in Hwange National Park, Zimbabwe. The Washington Post reports that three elephant cows, startled by the hunters, charged the group. But as Botha opened fire, a fourth elephant rammed him from the side and lifted him with her trunk. Another member of the group opened fire, killing the elephant, and sending the animal crushing down on top of Botha, killing him instantly.
Botha's body was taken to Hwange Colliery Hospital, and his wife is expected to fly to the country on Monday to formally identify the body. In addition to his wife, Botha is survived by five children. It's a sad story but a heavy reminder of how dangerous wildlife can be.
Botha's Facebook page was flooded with messages of condolence. But Botha's profession also earned him many critics, who didn't seem too bothered when the news went viral. Many are saying it's karma for all the Elephants he's killed in his lifetime.
What do you think? Many are unsure of where to stand cause the man did have a family -- but the amount of blood on his hands has led to many critics saying it was bound to happen. Wild animals are going to fight to survive which is exactly what happened here.