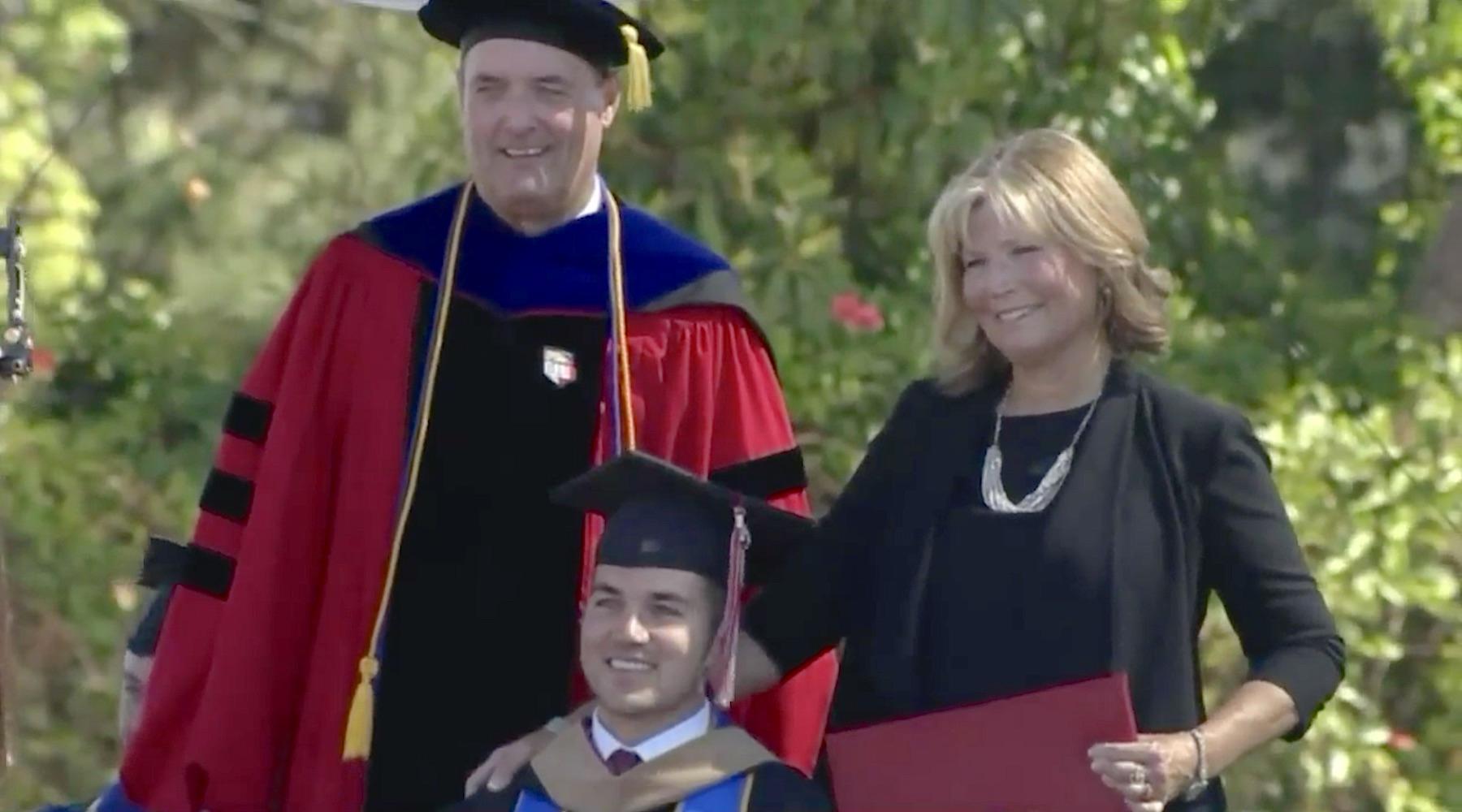 Mom Surprised By Diploma After Helping Her Quadriplegic Son Through Graduate School
By Aimee Lutkin
On May 20th, Marty O'Connor was awarded his MBA at Chapman University, according to KDVR. After receiving his diploma, Marty's mother, Judith O'Connor, was called out by the announcer as a "special individual" and asked to stand up.
Judith has accompanied Marty to every single one of his classes to assist him in his education after an accident left him paralyzed from the neck down. Faculty had decided to award Judith with an honorary degree, which they gave her as a surprise during the ceremony: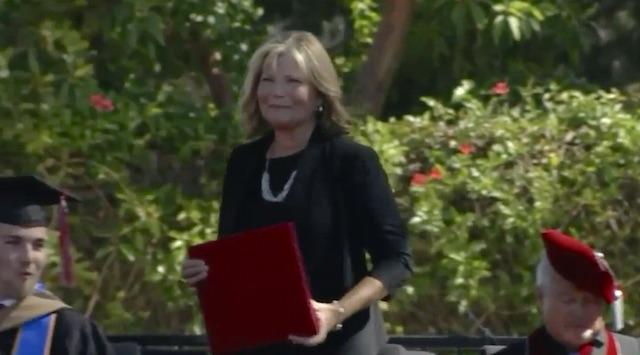 The announcer choked up as they said, "Mrs. Judith O'Connor has attended all the classes with her son Marty. She has taken notes and worked with Marty throughout his academic career."
It was apparently Marty's suggestion that his mother be honored, but the university was happy to comply, having become very familiar with the sight of Judith pushing her son from class to class. Judith has worked as a teacher her whole life, and says she'd always assumed that if she earned her Master's it would be in education, but an MBA is a huge honor.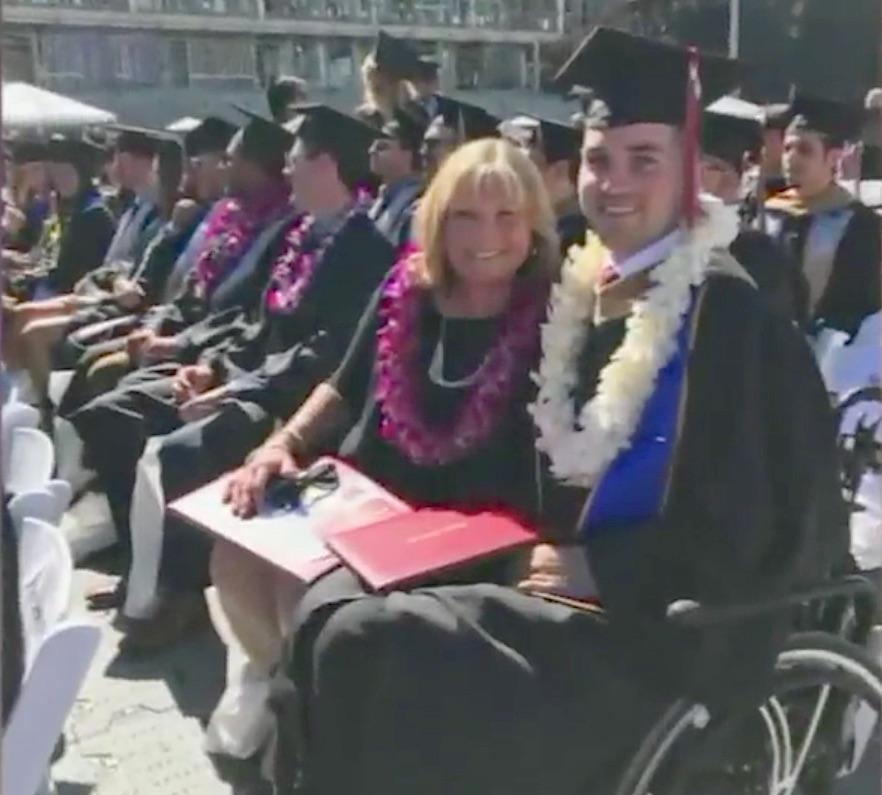 Marty fell down a flight of stairs in 2012, shortly after earning his undergraduate degree at the University of Chicago. Though he grew stronger with a committed physical therapy routine five days a week, he didn't start to feel mentally focused again until he started pursuing his graduate degree.
He won an annual scholarship of $10,000 from Swim With Mike, an organization started for USC All-American swimmer Mike Nyeholt, another athlete who was paralyzed, in his instance during a motorcycle crash. In class, Marty had voice recognition software and other educational aids, but he couldn't take notes or hand write answers on tests, which is why his mom volunteered to come help him.
She says in the interview that all she wants is to help her kids get through life. It looks like all her kid wants is for her hard work to be acknowledged. They're quite the team.