What Is the TikTok Viral 'No Nuance November' All About?
The latest TikTok viral trend focuses on a November movement, but what is the 'No Nuance November' meaning? We're breaking it down.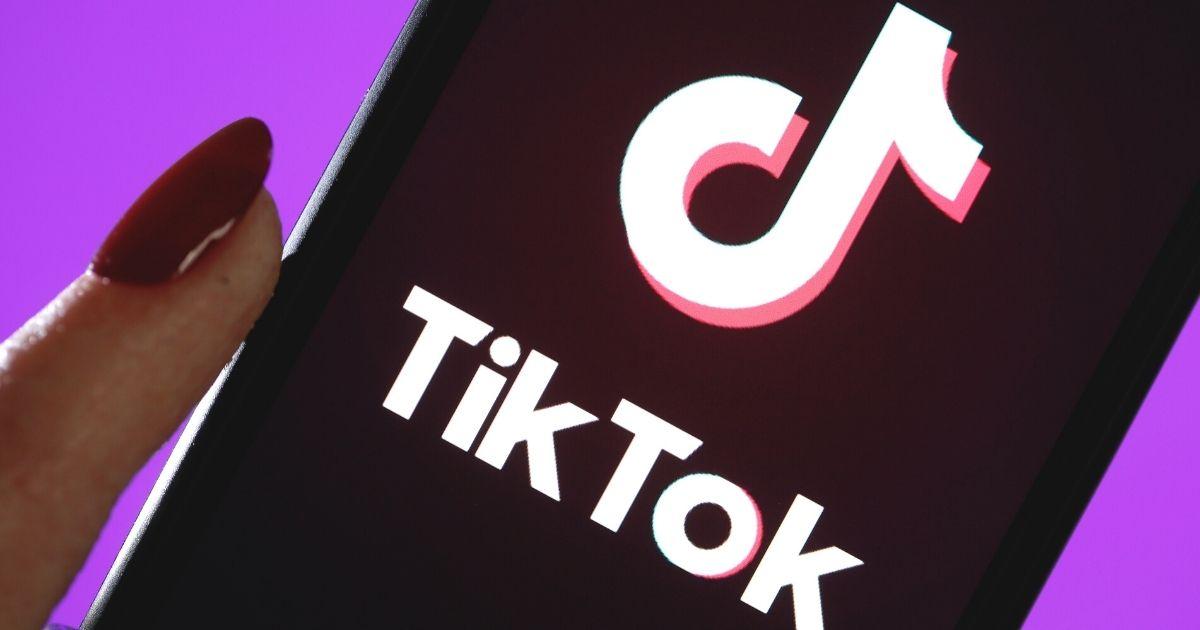 There are so many social media platforms, but the most popular ones end up staying so thanks to viral moments that take it beyond who already uses it. TikTok has been one of the quickest growing platforms currently known for its viral trends and new challenges.
Article continues below advertisement
Every week it feels like there's a new popular one everyone is talking about. Each of the viral trends has its own purpose, and the "No Nuance November" meaning is an interesting one. Here's what it's all about.
Article continues below advertisement
What is 'No Nuance November' meaning?
TikTok is one of the most popular platforms right now, and since there are so many people creating content and watching content, what's hot on there goes quickly. It can be hard to follow along with the trends because it seems just as we figure out what one of them means, what it's all about, and why it's all over the place. The next popular thing is already taken over.
In November, a new trend picked up called "No Nuance November." At first, it seems to be connected to some other November campaigns that pop up every year — like "Movember," where people don't shave their faces for the month, growing out a beard and/or moustache to help bring awareness to men's health issues.
Article continues below advertisement
Another November trend called "No Nut November," where the people participating vow not to have sex for the month, is also spoken about on social media a lot during the month. However, neither are connected to "No Nuance November," which is more playful, serious, or the person participating wants it to go.
Article continues below advertisement
"No Nuance November" is an interesting and strange new trend. According to Dictionary.com, "nuance" means "a subtle difference in or shade of meaning, expression, or sound," which ties into the new viral trend.
The trend has gone super viral on TikTok with the hashtag #NoNuanceNovember has built-up more than 1.9 billion views. "It's #NoNuanceNovember, so post your hot takes with no context and run," the description on the hashtag discovery page reads.
Article continues below advertisement
No Nuance November inspired some pretty hilarious "hot takes" on TikTok.
So, what does it all mean in terms of the trend, and what's the point? According to Know Your Meme, the trend was started with a 22-year-old college student on TikTok who goes by the handle @abolish_ice on TikTok.
Article continues below advertisement
On Nov. 2, 2020, they posted a video starting the challenge to share political takes without having to get into a debate in the comment section. "Y'all know 'No Nut November? I'm gonna do No Nuance November," @abolish_ice, whose real name is Tomás, said in the video.
"Every day, I'm gonna post a hot take, and I'm gonna limit myself to one sentence. No walls of text, I'm gonna put zero nuance in it. And I'm gonna refuse to comment in the comments; y'all can discuss amongst yourselves... I just wanna be inflammatory."
When sharing the videos, anyone participating isn't allowed to respond to any of the comments the followers add. There should be no story, explanation, or work up into the TikTok video.
Not all the videos were political, with some taking more playful and fun topics like movies, candy, and medical situations
To participate, you just need to post your own hot take, quick tip, or opinion and use the hashtag #nonuancenovember.