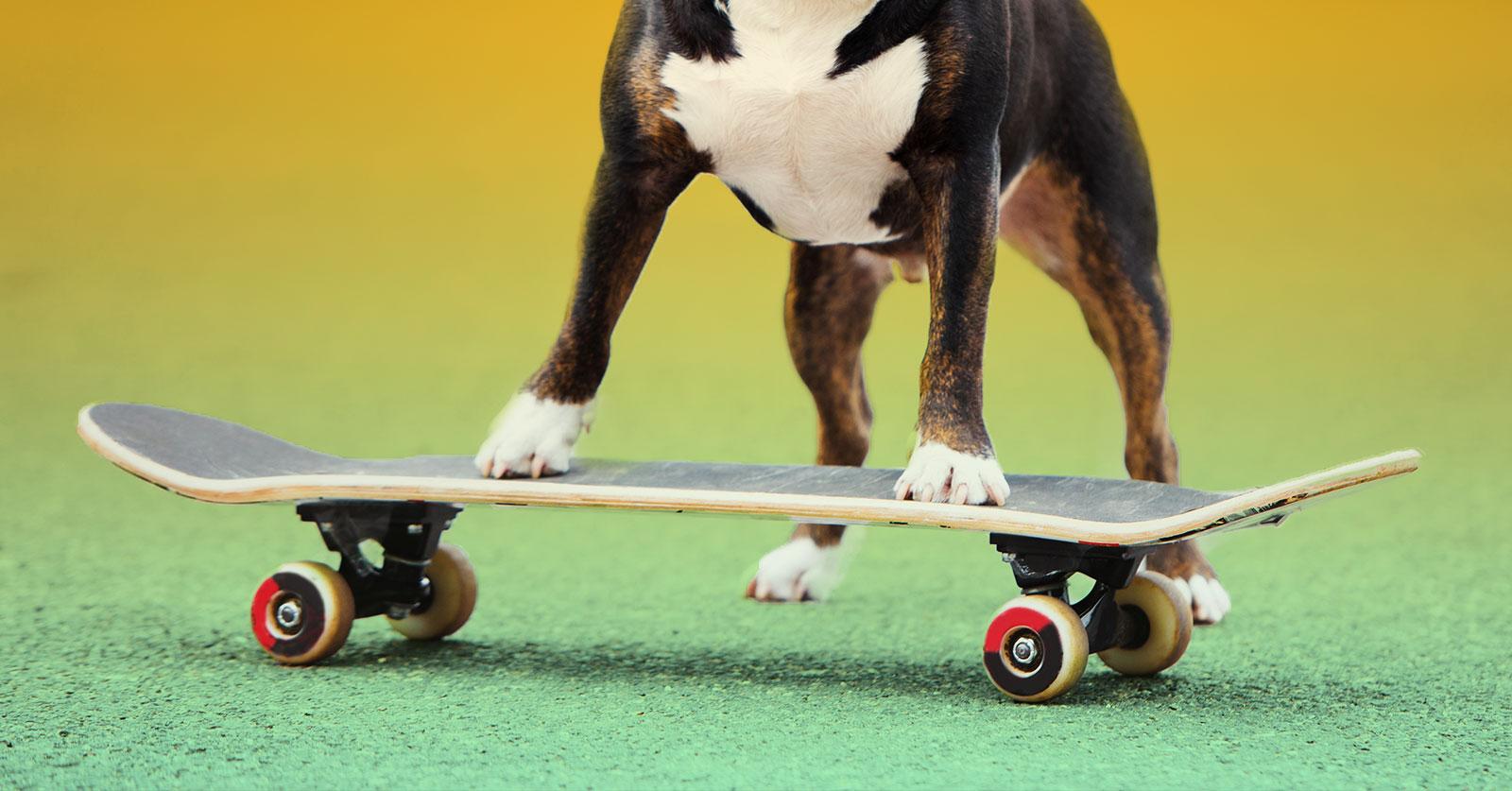 This French Bulldog Is Way Better At Skateboarding Than We'll Ever Be
By Mustafa Gatollari
I'm jealous of animals, mostly because they seem like they've got everything really figured out. Sure, they don't have smartphones or cheeseburgers, but they operate only on what they need and seem to be pretty happy. I mean, dolphins have bigger brains than ours and they're not constantly battling with each other. They're just chilling in the ocean, eating fish and messing up sharks who dare step into their territory.
I think a lot of it has to do with the fact that animals know exactly what they're about and they use their bestial faculties to the max. A squirrel is just as brilliant as a lion because it knows it's a squirrel, just like a lion knows it's a lion. And they seem perfectly happy with their function in nature. Humans, on the other hand, have to develop all sorts of crazy stuff in order to be happy. Sex swings. Playstation. Sneakers with pumps in them that had you convinced when you were a little kid that you could jump higher.
So, it's always kinda funny whenever you see an animal take a human innovation and use it for their own entertainment, because animals don't need any of the stuff we create to be happy, but when they do, they seem to get way more enjoyment out of it than any person could.
Like this adorable French bulldog who mastered the art of skateboarding.
I mean, just look at this little guy tearing it up.
Twitter immediately fell in love with this pup's shredding skills.
Some were just happy that the video came on Tax Day to give them a bit of relief from the adult world of fiscal responsibility.
Others just loved the crowd around the pupper.
It reminded people of another famous skateboarding bulldog, too.
Others were jealous.
While others just couldn't deal with how amazing he is.
Like seriously.
Don't get her going again, guys.
Let's just give her a minute...
But yeah, that Frenchie is really awesome.