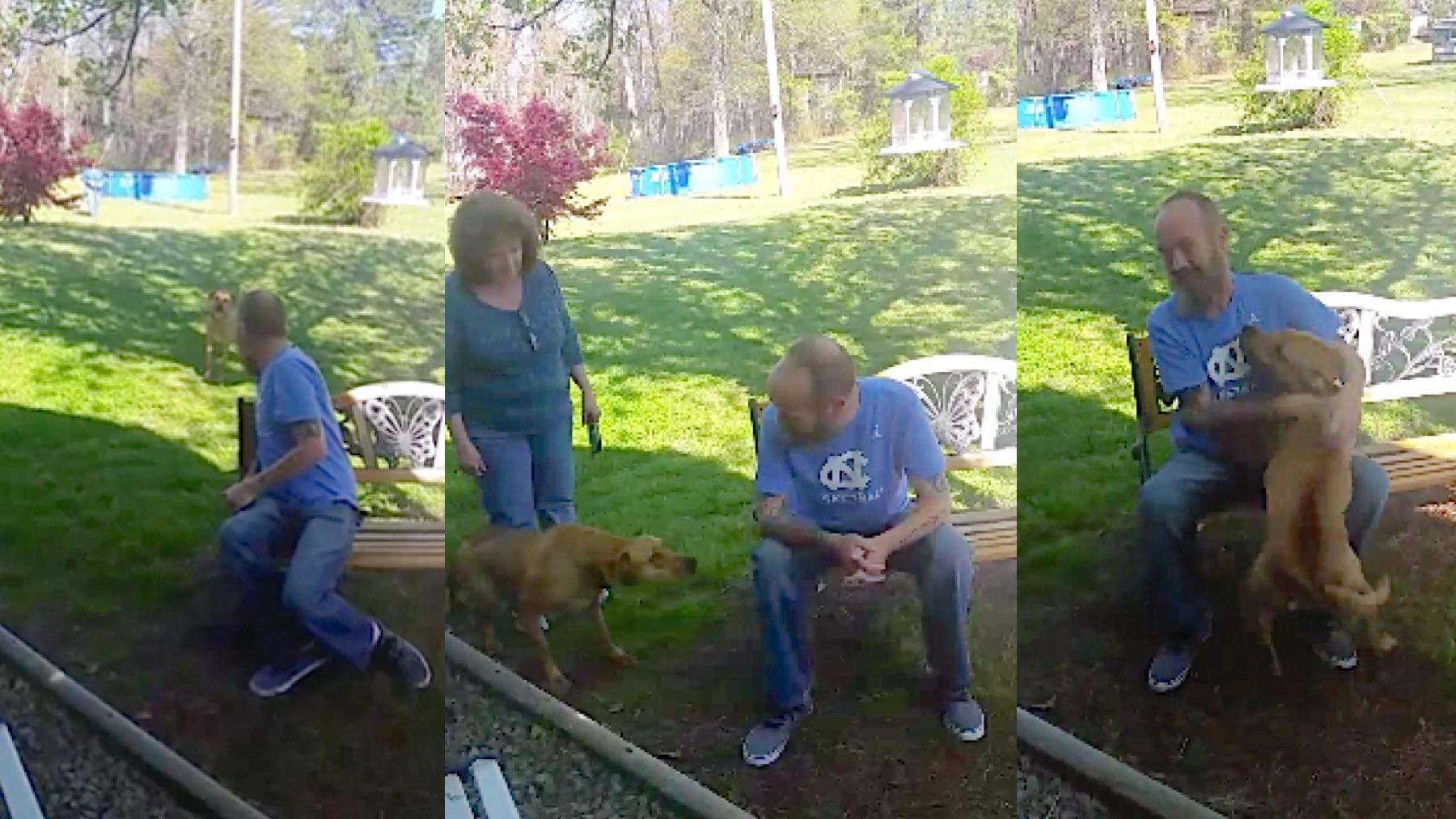 This Dog Was Hilariously Suspicious Of His Owner's 50 Pound Weight Loss
By Aimee Lutkin
Shane Godfrey got the flu last February and ended up going to the hospital. From there, he developed double pneumonia, then kidney failure, sepsis, and encephalitis, according to The Dodo. That sounds like a totally nightmarish journey, but the good news is that Shane has recovered. The bad news is that Shane's dog, Willie, was wondering if his person would ever come home. Doctors were wondering the same thing, but after five weeks, Shane was finally released and ready see Willie again.
There was just one snag: Willie didn't recognize him. Shane had lost 50 pounds while fighting for his life. Anytime you have such a long hospital stay, you'll probably be losing quite a bit of weight. And although his visit to the hospital was in a bad situation his weight lost may have a silver lining.
Shane's sister had been caring for Willie while he was sick. When it came time for their reunion, Willie did not react as expected. He was clearly a bitter concerned for his owner. In the video below, you can see his very skeptical reaction to Shane's new look. His doubts are only put to rest when he gets a good long sniff. That's how dogs say hello, after all, and Willie definitely says hello once he catches Shane's scent. Clearly he was just unsure of what was going on but in the end knows his owner and is the goodest of boys:
Can you imagine anyone loving your stank so much? Animals are the best. Shane told The Dodo that he found Willie last year as a puppy, abandoned near his porch. They've been inseparable, and now they're even more so. "He won't leave my side now that I've gotten back home," says Shane. Why would he want it any other way?