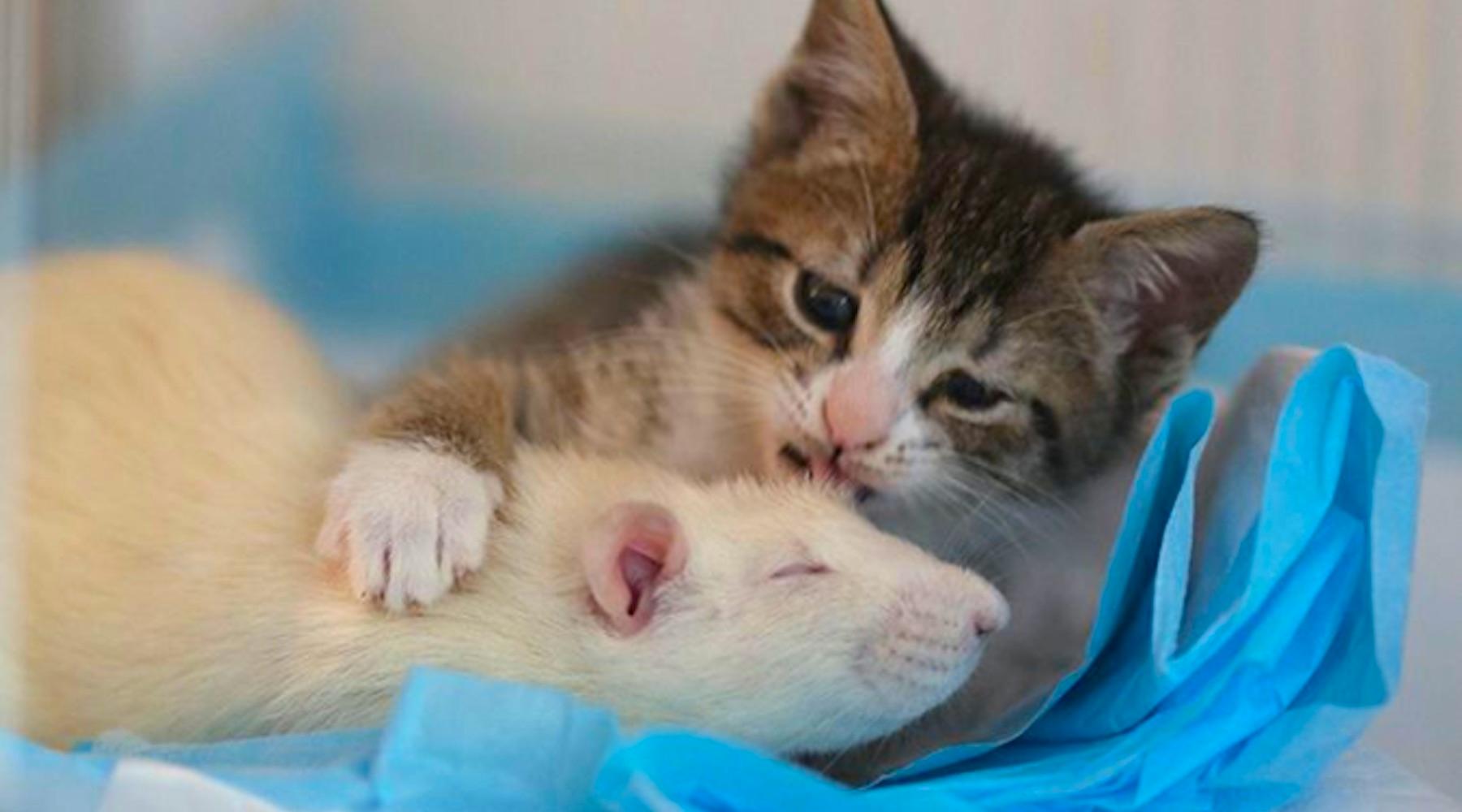 These Rats Are Helping Raise Rescue Kittens In A Cat Cafe
By Aimee Lutkin
The Brooklyn Cat Cafe in Cobble Hill is run by volunteers from the Brooklyn Bridge Animal Welfare Coalition, but I think it may be powered by cuteness. People Magazine reports that the group opened over a year ago, and though they've gotten plenty of attention for the wonderful work they do with rescued cats, a recent video of interspecies love introduced the world to their innovative techniques.
In the video, a rat named Emile helps clean some babies who are being fed by bottle at the cafe, and it's so freaking cute:
Kinda makes sense. Kittens look a lot like rats, actually.
Plus, sometimes moms need a break.
The Huffington Post reports that it all started when a kitten tested positive for feline leukemia. It couldn't be placed with the other cats, but needed companionship. They found a rat named Ivory who needed a home, and the rest is history.
Ivory made lots of friends at the cat cafe, before eventually passing away from old age.
And because of Ivory's success, the cafe has brought in new rats, Remy and Emile. Because of the kitten's size, the rats don't fear them, and the kitten's don't want to hunt the rats, though they do like pouncing on their tails.
The kittens are all up for adoption, but the rats are permanent residents. You can take home one and not the other, if you're still not won over by how cute the rodents are!