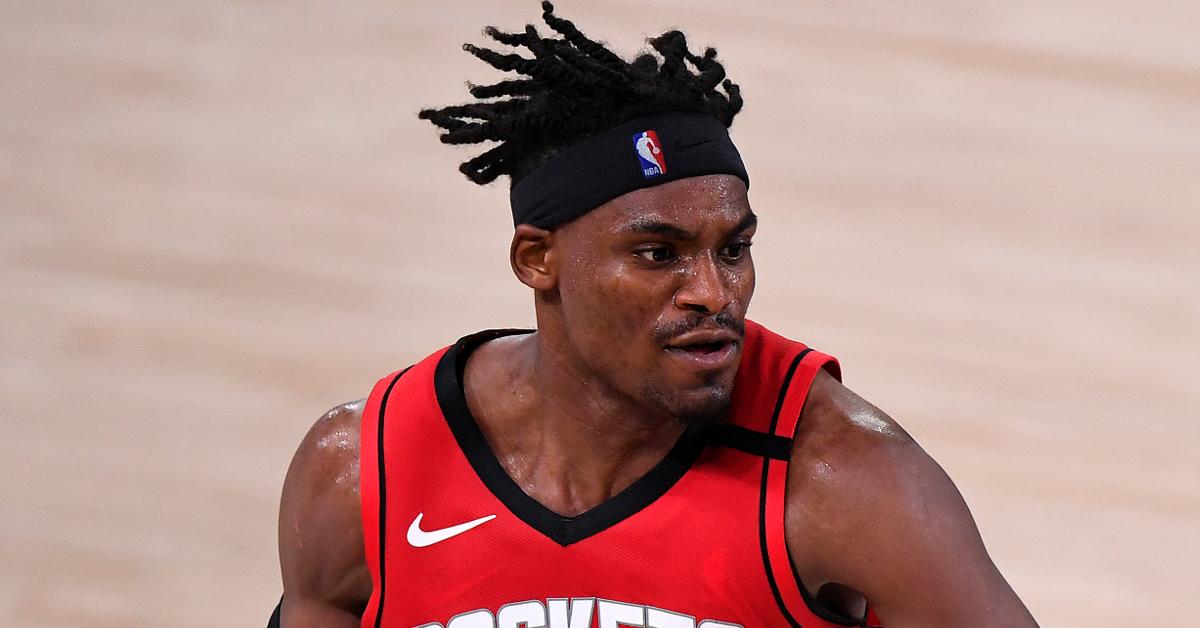 Danuel House Jr. Kicked out of the NBA Bubble for Sneaking in an Unauthorized Guest
The NBA bubble situation is no fun for everyone involved. It's been a rough go for the players and their families who have been away from each other for so long. It's been a nightmare for officials and those working in the league to figure out how they're going to keep the playoffs going with consistent check-ups, orchestrating practices, and providing grub that won't cause a mutiny.
Article continues below advertisement
Then they have to deal with certain episodes involving players like Danuel House Jr. and his "non-girlfriend." Following an investigation, Danuel was found to have brought in an unauthorized guest, resulting in him getting kicked out of the NBA bubble, effectively rendering him unable to play for the remainder of the postseason.
Wives and girlfriends of players are allowed in the bubble, but Danuel House Jr. reportedly brought in someone who was neither.
The Houston Rockets Power / Small Forward had sustained a head injury in his Game 2 loss, so when it was revealed he'd be missing Game 3 of the playoffs against the Lakers, many believed it was because he was hurt.
It turns out, however, that the other reason had more to do with violating the league's "bubble policy," one that may have put all the other players, reporters, officials, and employees at risk.
Article continues below advertisement
COVID-19 in professional sports is being treated very, very seriously. From MMA, to boxing, to the NHL, everyone's on high alert to ensure that the pandemic is kept at bay. Virtual fans and audiences are being encouraged, while games are being restricted to singular locations.
The NBA bubble policy dictates that only wives and girlfriends are allowed to be brought in, but rumors started spreading that Danuel House Jr. brought a woman into the bubble who didn't fit that criteria.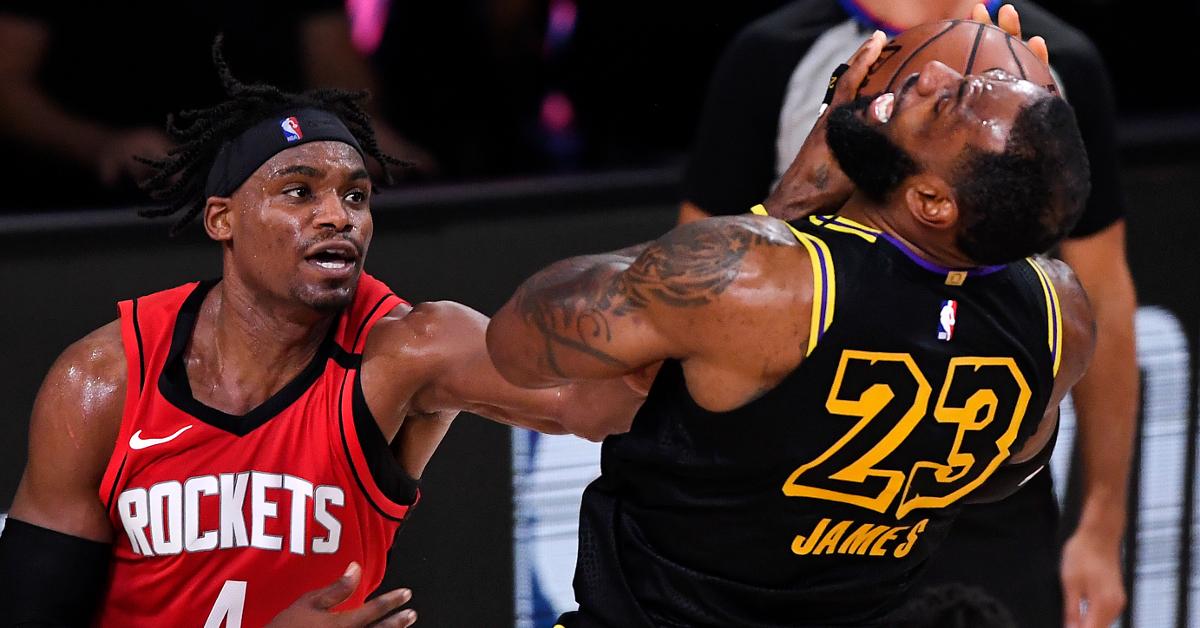 Article continues below advertisement
Who is the woman Danuel brought in? Was she a reporter or an IG model?
Speculation went wild, as fans tried to piece together who the mystery woman could be. Some started saying it was NBA reporter Taylor Rooks.
This rumor is one that was seemingly put to bed by Taylor herself. Additionally, Taylor has been part of the bubble for quite some time now, so even if he was seeing her, it wouldn't warrant a suspension for the rules violation.
Article continues below advertisement
This didn't stop NBA fans from consistently trolling the reporter on social media and spreading the rumors far and wide. A number of people didn't take too kindly to the accusations, though, and stood up for her stellar track record and chastised others for their comments.
Article continues below advertisement
Others began claiming that Danuel brought in an Instagram model he was chatting it up with through DMs, which, of course, also helped to spark a whole bunch of memes. Many of them featured LeBron James as the "tattle tale" trying to gain a competitive edge on the Rockets after the team's Game 1 upset over the Los Angeles squad.
Article continues below advertisement
Article continues below advertisement
The NBA determined Danuel did bring in a guest, and he was kicked out of the bubble.
While the NBA did not clarify if Danuel brought a woman into the NBA bubble, following an investigation, they concluded that he did bring in an unauthorized guest. On Sept. 11, they issued a statement saying, "The NBA has concluded its investigation of a recent violation of health and safety protocols."
"The findings are that: (i) Houston Rockets forward Danuel House had a guest in his hotel room over multiple hours on September 8 who was not authorized to be on campus and (ii) no evidence was found that other players or staff had contact with the guest or were involved in this incident."
Article continues below advertisement
The statement ended with "Mr. House is leaving the NBA campus and will not participate with the Rockets team in additional games this season."
L.A. currently leads Houston 3-1 in the series. Game 5 will take place on Sept. 12 at 8 p.m. ET, though Danuel House will not be a part of it.