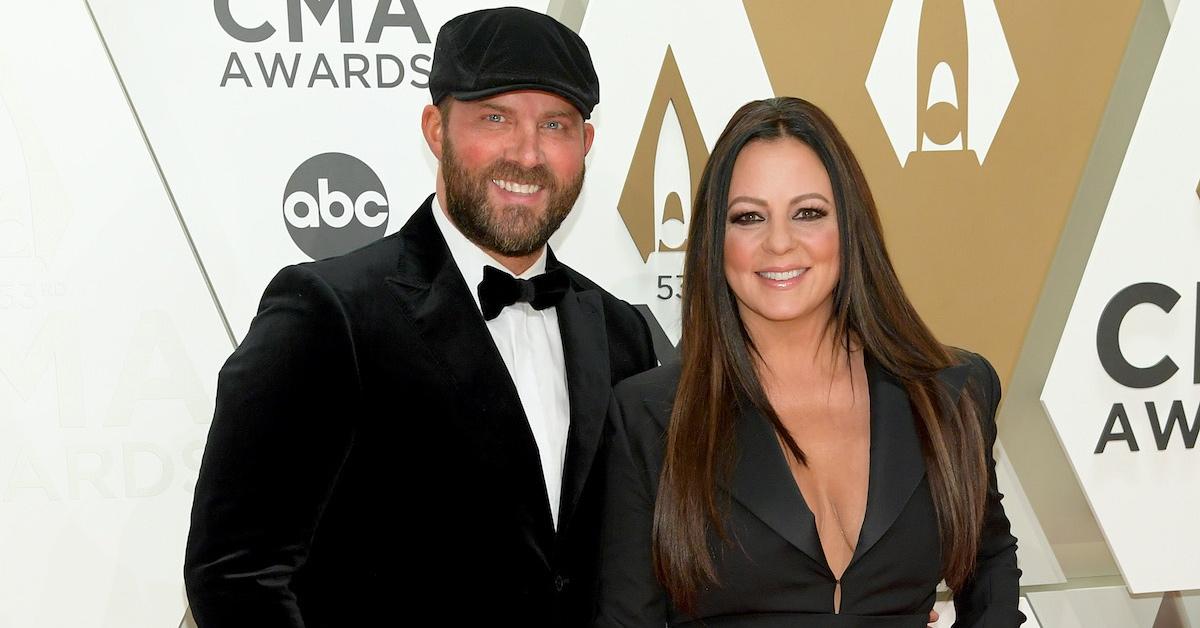 Former NFL Player Jay Barker Arrested for Allegedly Trying to Hit Wife Sara Evans With Car
Why was Jay Barker arrested? The former University of Alabama quarterback and radio host allegedly committed assault against his wife.
Former University of Alabama quarterback Jay Barker was reportedly been arrested on Jan. 15, 2022 in Nashville, Tenn. The co-host of 100.9 FM's The Jay Barker Show was charged with felony assault against his wife, country music star Sara Evans.
Article continues below advertisement
The news has since spread like wildfire, with many social media users searching for answers. And after Barker made a statement about his arrest, fans are even more intrigued. Here's what we know.
Article continues below advertisement
Jay Barker was arrested and charged with aggravated assault with a deadly weapon.
According to CBS42, Jay was arrested on Saturday, Jan. 15, 2022, for allegedly trying to hit his wife with his vehicle. Citing the affidavit of Barker's arrest, the outlet reports that officers arrived at a home on Norwood Drive early Saturday morning where Sara had allegedly left a party. She reportedly got into the passenger seat of a friend's car and rode across the street.
Sara claims that once the vehicle passed the driveway, she witnessed Barker "backing up his vehicle at a high rate of speed attempting to hit them but missed." The police were then called. The affidavit states that Barker later drove away, but returned to speak with law enforcement. Once Sara and other witnesses shared that Barker tried to attack them, he was arrested on site.
Article continues below advertisement
Barker was booked at Davidson County Jail and charged with one felony count of aggravated assault with a deadly weapon. Upon his arrest, Barker's bond was set at $10,000 and he was placed on a mandatory 12-hour domestic violence hold. He was later released after posting bond on Saturday evening.
Article continues below advertisement
Jay Barker made a statement about his arrest, saying that reports are not sharing the "full context" of the incident.
Most public figures make it a point to lay low after being arrested, but Barker is taking a different approach. On Jan. 17, 2022, Barker posted a lengthy message that thanked fans for their support while also criticizing the media reports about his arrest.
Article continues below advertisement
"We all confront challenges in life, and my family and I are facing one now," Barker wrote. "Unfortunately, headlines and quick-to-publish new stories do not adequately capture the full context and complex fabric of our lives. I love my family dearly, and at this difficult time, respectfully ask for privacy for the sake of my family and especially our kids."
Article continues below advertisement
Keep in mind, Taste of Country shares that the arrest report reveals that Sara and Barker were separated and living apart at the time of the event. Documents obtained by Scoop Nashville reveal that Sara filed for divorce on August, 24, 2021, after 12 years of marriage, citing "irreconcilable differences and inappropriate marital conduct." The couple have no children together, but have kids from previous marriages.
Now that things have escalated between the couple, it's safe to say that their marriage is likely over.
If you or someone you know is experiencing domestic violence, call the National Domestic Violence Hotline at 1-800-799-7233.