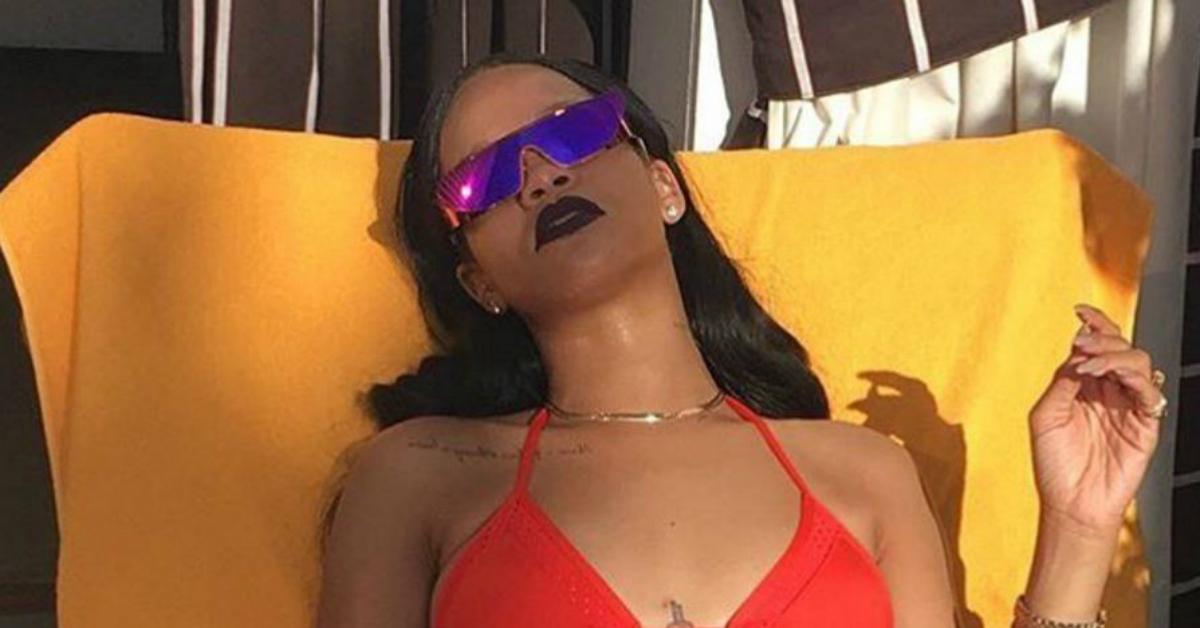 Rihanna's Coachella Outfit Makes Her Literally Shine Bright Like A Diamond
By Mustafa Gatollari
I don't know what it is with pop stars and ridiculous outfits. Remember Lady Gaga and her meat suit? Or pretty much anything Madonna ever wore? But pop stars will wear anything to get attention and this even includes one of our favorite people Rihanna. She really does just take it one step farther this time by wearing a full body covered onsie that is covered in rhinestones only fit for a queen.
I don't know what our fascination is with stars who wear ridiculous clothing, but there are some occasions where their insanity produces awesome results. Like when Katy Perry was a walking Smurfette.
But there are some strange fashion cues that just leave us scratching our heads, no matter how cool or talented the pop star is.
Like this full-body rhinestone Gucci bodysuit that Rihanna was rocking at Coachella.
The singer posted a photo of herself in the getup online, saying that she couldn't leave Coachella yet because enough people didn't see her outfit.
The bold (if that's the word for it) fashion statement made its debut on Alessandro Michele's Gucci Fall 2017 runway show. She wore it with a Gucci tank top that Rihanna inked with the phrase "common sense is not common."
And if you're wondering just how much this thing shimmers, you can't really get a sense of how blinding the full-body bling is until you see it on video.
Turns out lots of people thought that Rihanna looked pretty cool dressing as a shiny Putty monster.
While others were already getting ideas for this Halloween.
Some called back to Rihanna's previous Coachella activities.
But people were really, really digging her shimmering bodysuit.
Even if she did kind of look like Dural from Virtua Fighter.