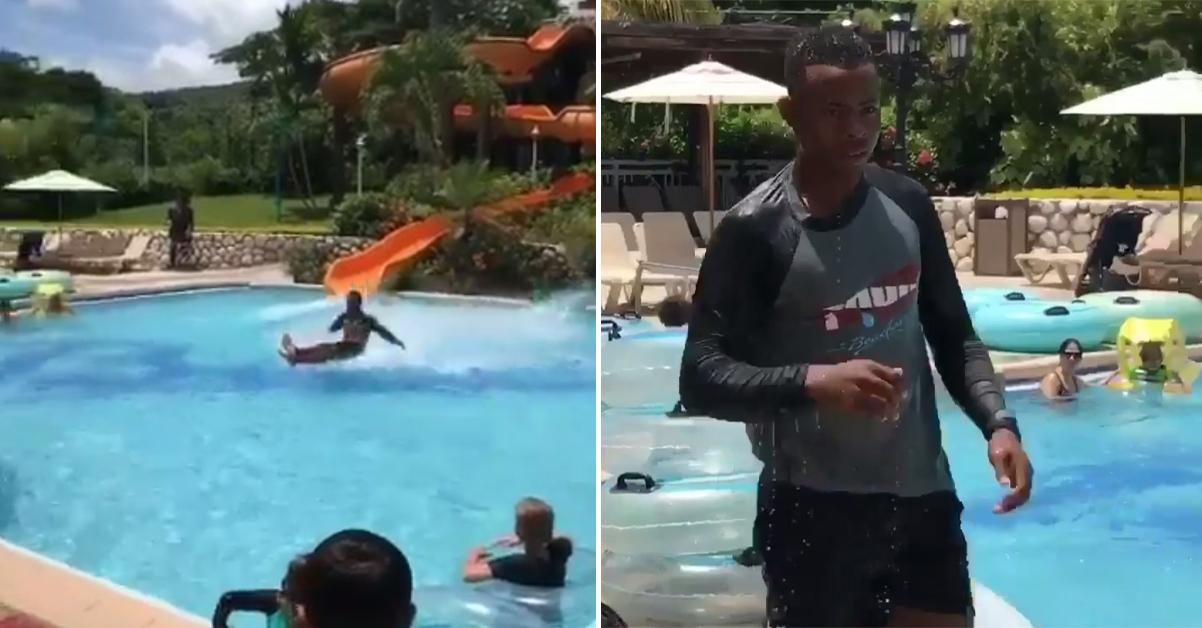 Guy Slides Across Water And Twitter Is Convinced That He's Got Magic Powers
By Mark Pygas
Just when you start to think you're understanding the laws of physics, a video goes viral of someone defying gravity as we know it. Every now and then, a photo is taken is taken at the perfect time and angle to create something both truly amazing and horrifying. Be it the old "is it a duck or a rabbit" illusion, or the classic "old lady or young woman in vanity," these kinds of magical occurrences are never not funny and amazing.
There's something about them that is so awfully addictive. You can't help but feel yourself inexplicably drawn to them, nearly banging your head against the table in an attempt to figure them out. It's incredibly frustrating.
In fact, some of the images are so good, they don't even rely on crazy angles or pro photo tricks. The best optical illusions are the ones that appear so seamless, looking at them for extended periods of time is probably not recommended by doctors.
Twitter user Morgan Evick recently shared a video she took during a trip to Beaches Resort in Jamaica that shows a man gliding across the pool after going down a slide and it's seriously trippy. Can you tell whats going on here? Cause it looks like the man can just walk on water:
And apparently this safety hazard isn't a one-off. It's apparently a thing that many people do here, who would have thought a resort would have local experts on this?
People don't know what to make of it.
And don't worry, Evick is going to let the guy know that he's everyone's newest hero.
Who needs physics anyway? These optical illusions will have us scratching our heads for awhile. For now just enjoy this guys skill.