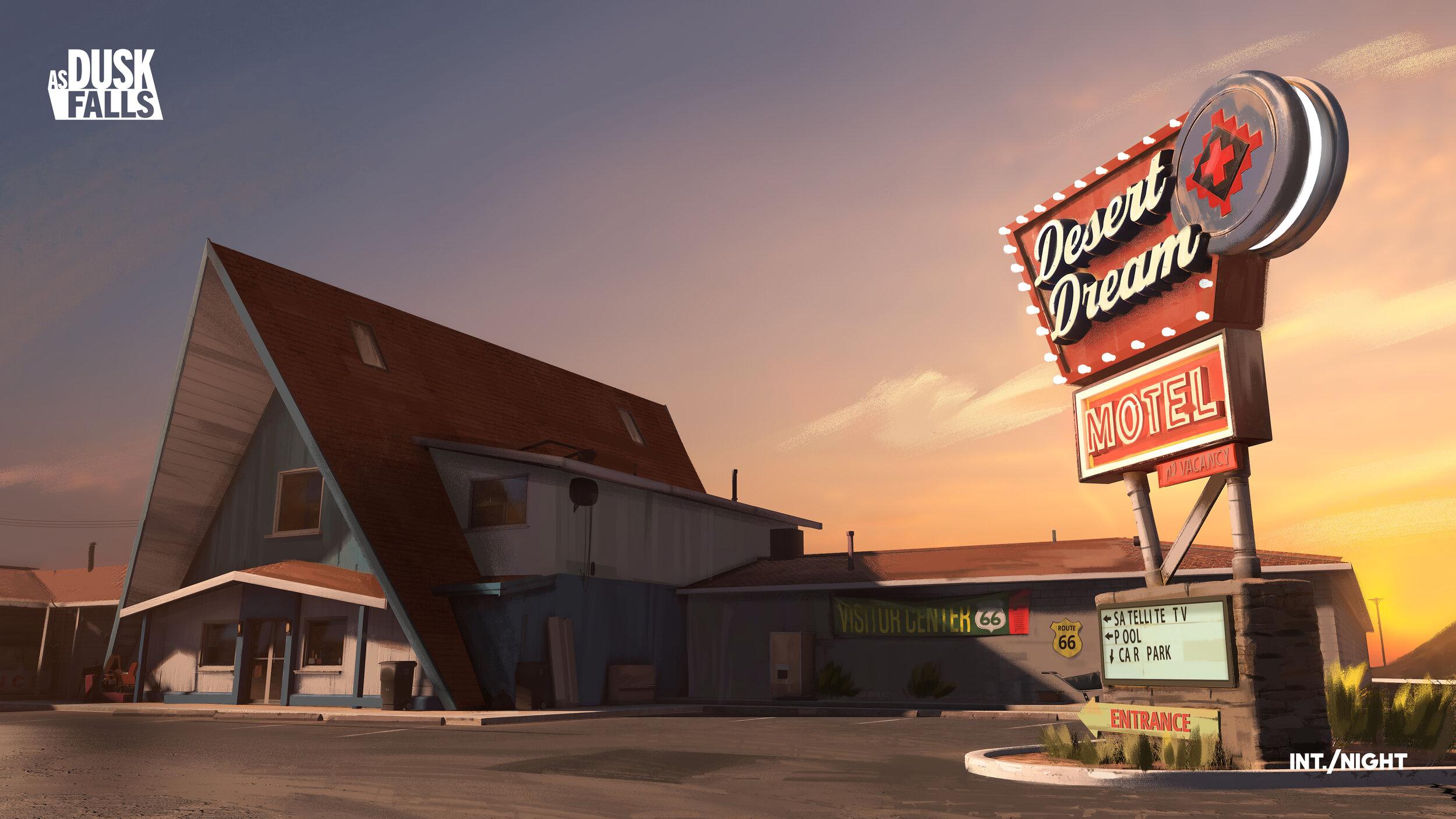 'As Dusk Falls' Offers a Captivating and Truly Unique Multiplayer Experience
Playing video games has become about so much more than scoring points and felling enemies — in many of the industry's biggest and most captivating titles, there's a narrative that drives the player more than the need to complete a questline. When done correctly, even games with the simplest of gameplay mechanics can tell a story that can be enjoyed over and over again.
Article continues below advertisement
As Dusk Falls, the upcoming debut title from gaming studio INT./NIGHT, follows two families whose lives intersect over the course of 30 years in an "uncompromising story of betrayal, sacrifice, and resilience." As the player, you make morally based decisions throughout gameplay, creating an entirely new narrative every time you play through.
Distractify had an opportunity at the Tribeca Festival to try a demo of As Dusk Falls before its release — here's our first impression of the upcoming title.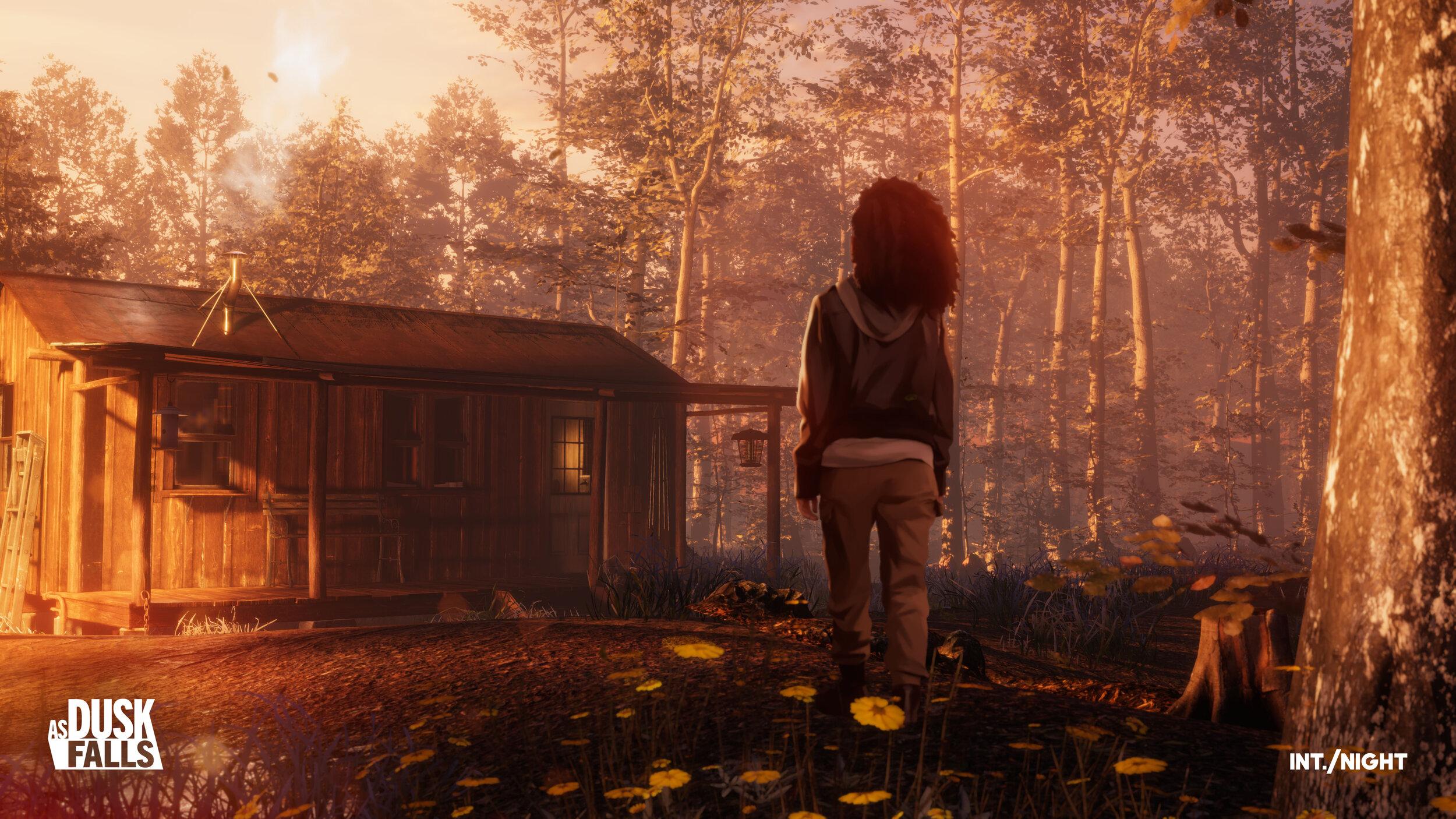 Article continues below advertisement
The multiplayer mechanics to 'As Dusk Falls' is what makes it unique.
As Dusk Falls is more than just another choose-your-own-adventure story, combining a beautifully unique art style with thrilling branches to the story that will leave you on the edge of your seat (or making faces at the screen while you play).
In lieu of controllers, players connect to the game via an app on their phones, removing the barrier that comes with needing multiple controllers for a game that can support up to eight players at a time.
During the Tribeca Festival, I played with INT./NIGHT's CEO and creative director Caroline Marchal. As potential branches in the storyline presented themselves, the two of us were tasked with making a selection that would ultimately impact not only the direction our story progressed but which characters lived or died. If Caroline and I made conflicting decisions, the final answer would be randomized, leaving the fate of the characters out of our hands.
Article continues below advertisement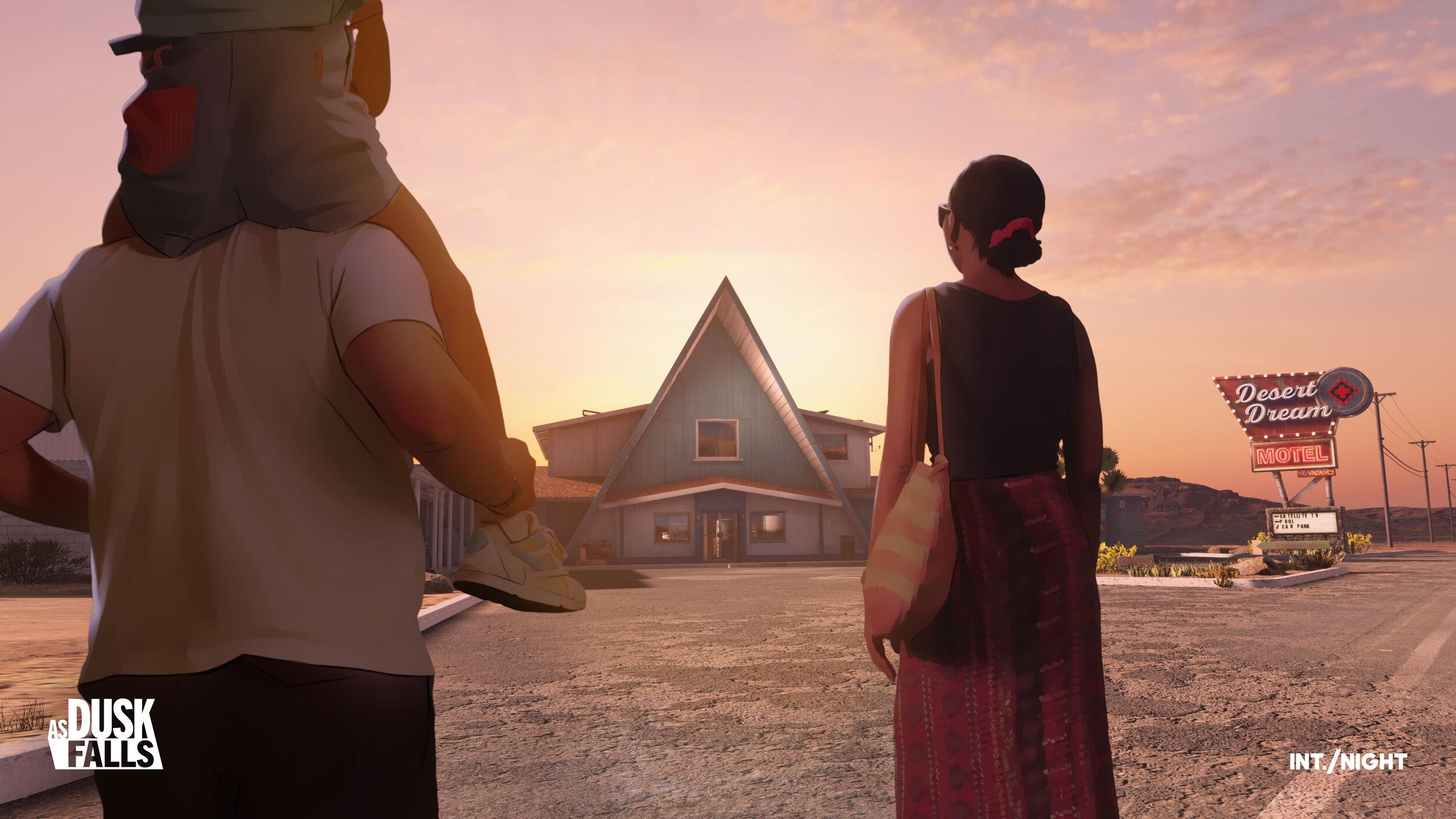 In particularly pivotal moments in the story, one player or another was prompted to tap their phone's screen or swipe in a specific direction; failure to do this would change the narrative as it unfolded.
Article continues below advertisement
Throughout the hour-long demo, Caroline and I would quickly discuss our reasonings for picking certain responses and actions in the timed moments between decisions. Playing as a duo was almost more intense than making the decisions on your own — even with two heads attempting to reason the most peaceful or positive outcomes, the story still found ways to veer in unexpected directions that kept me on my toes.
Article continues below advertisement
When the hour concluded and the first chapter of the game ended, Caroline and I got to reflect on the choices we made and what it said about us. Every aspect of the decisions you make in As Dusk Falls, from how quickly you select an answer to how frequently you and your partner disagree on the best course of action, is analyzed, offering a report of your personality and playstyle.
While branching narratives aren't new in the realm of video games, As Dusk Falls offers a truly unique play experience that will leave you with more to think about than just the fate you've chosen for the characters.
The title is set to release on July 19, 2022, for Xbox Series X/S and PC.