'Fall Guys' Developers Previously Banned Cheaters to "Cheater Island"
Before the recent update, players caught cheating in 'Fall Guys' were banished to "Cheater Island" where they would play with other cheaters.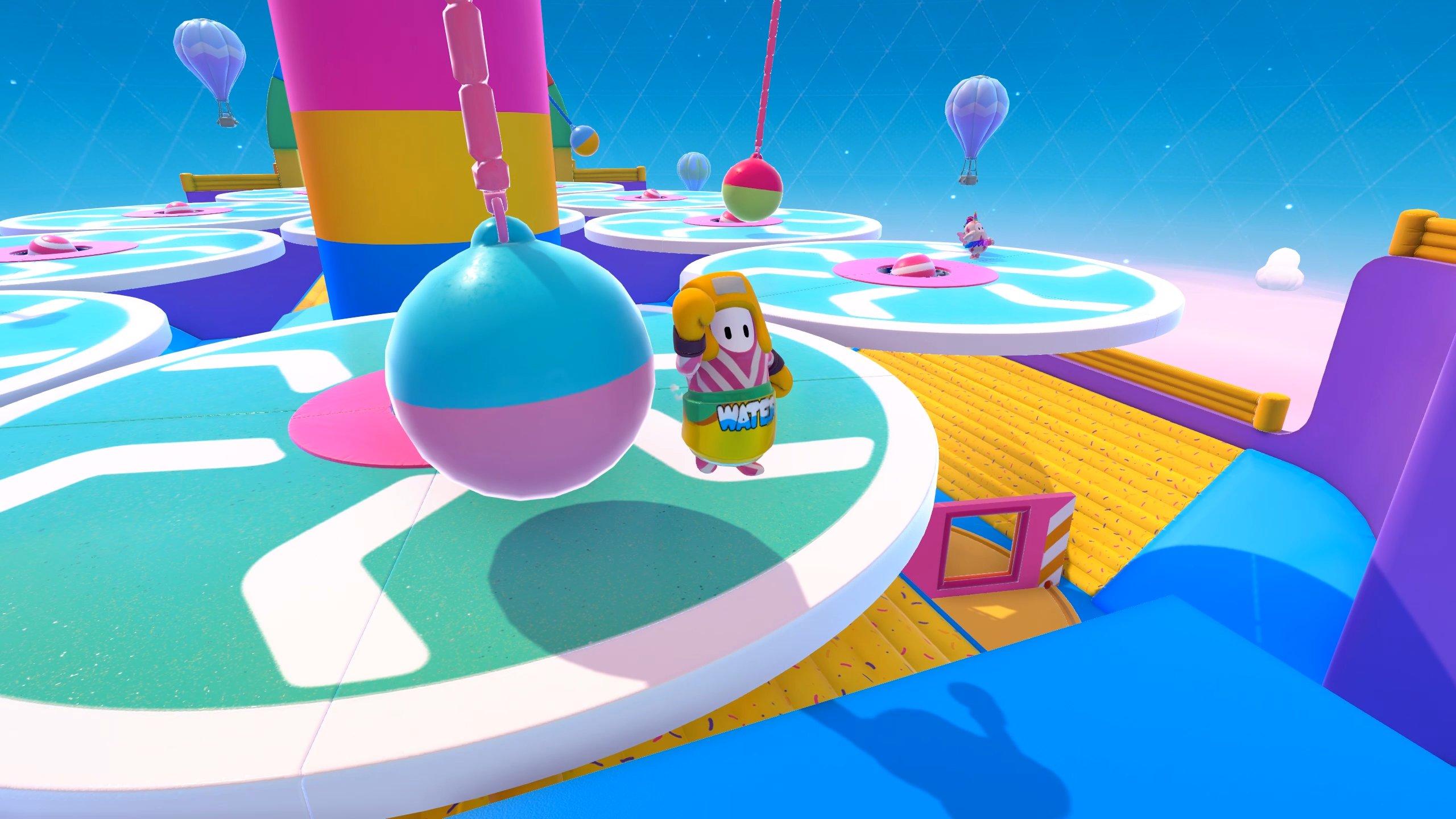 Let's face it: No one likes a cheater. But do you know who really doesn't like cheaters? Mediatonic.
That's right, the developers of Fall Guys have been vocal about their distaste for players who implement workarounds for the game's wonky physics to make those elusive crowns easier to obtain. The punishment for cheating, as outlined by the developer's Twitter account, is a swift banning from the game, but it seems for a time the developers tried something a bit... unconventional.
Article continues below advertisement
As part of an experiment, those who were caught cheating during a game of Fall Guys were banished to what was only known as "Cheater Island."
Unfortunately, this island no longer exists, but here's what players who were caught in the act were subjected to on Cheater Island.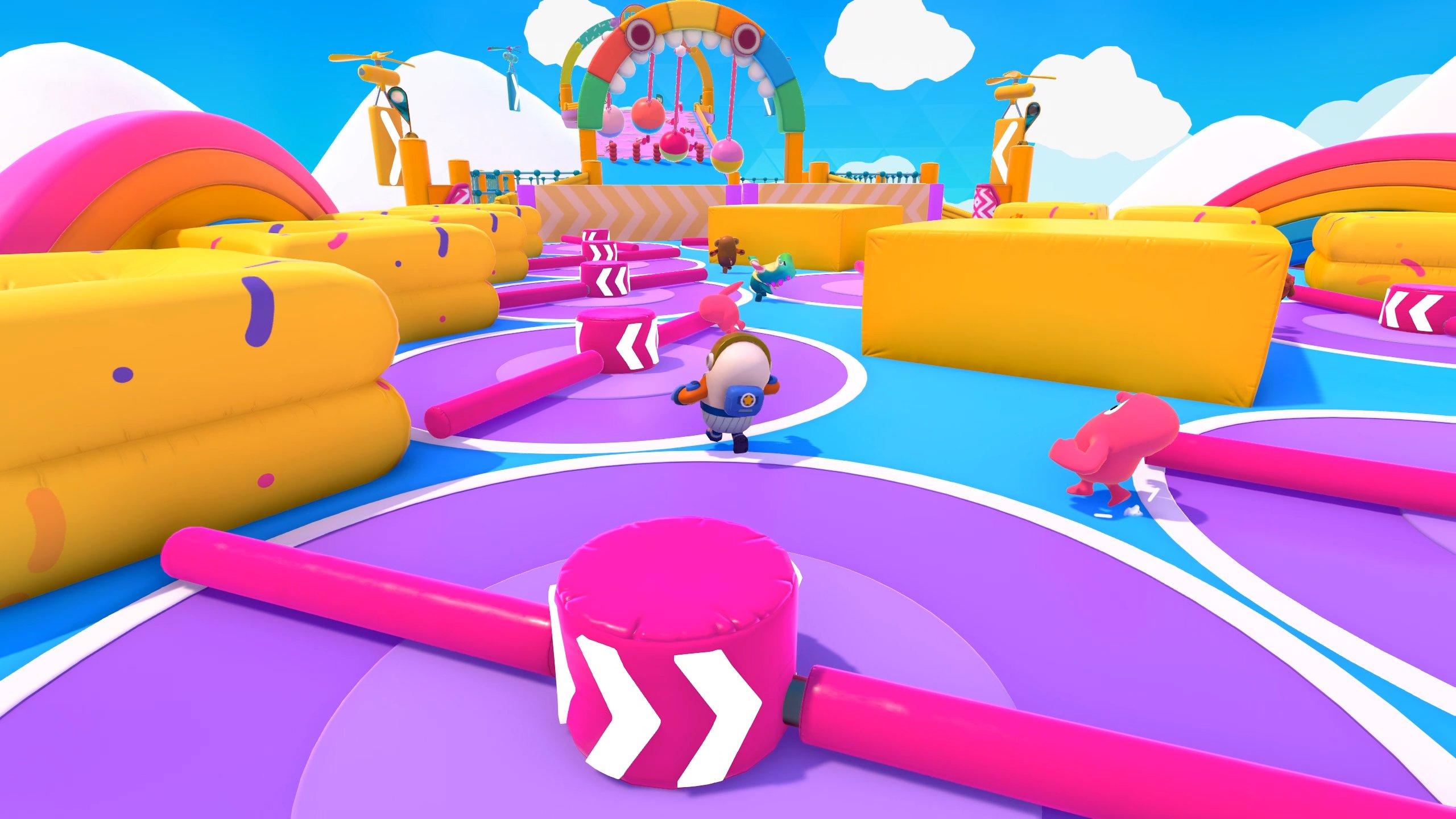 Article continues below advertisement
Cheater Island on 'Fall Guys' pitted cheaters against each other.
In a thread on Twitter, Fall Guys developers detailed their hilariously elaborate way to catch cheaters in the game. When the game was initially launched on Aug. 4, Fall Guys had some cheat detection built into the game, though in the game's early stages, this was only to attempt to gather data on those cheating.
"We wanted to be 100% sure that our cheat detection would only catch people who were legitimately cheating," the official Twitter account said.
Once the cheat detection code was confirmed to actually be working, they then launched "Cheater Island."
"It was a magical place where cheaters could happily compete against themselves for the Cheater's Crown," they tweeted, describing a cheater's crown as "Literally just a normal crown but tainted with a hollow feeling of guilt and regret."
Players were very slowly let in to this private server containing Cheater Island — but only if they were confirmed to have cheated.
Article continues below advertisement
"Our threshold was originally really tolerant," they wrote. "Cheaters would get caught... but not be insta-banished. We hoped that they might realise cheating kills the fun. Most continued. We want people to have fun, but not at the expense of others. So we kept lowering the threshold."
As the threshold was lowered, more and more players were let into the server that contained Cheater Island. But as the servers are categorized by regional location, some players struggled to access it.
Article continues below advertisement
As each round needs at least 40 players to participate, those who were in regions with fewer (caught) cheaters, they found themselves falling infinitely on the loading screen before each match, never being let in.
"They were cheaters and we didn't want to give them extra info," they wrote of the players who complained of this infinite falling.
Finally, though, a few regions had enough cheating players to actually put Cheater Island into action, and videos began being shared online of it.
Article continues below advertisement
Many of these videos depict most of the players suddenly transporting to the finish line, which the developers admitted "makes the game look bad," whether or not they were confirmed Cheater Island rounds.
So before these videos could continue to be shared, the developers decided to shut down Cheater Island. This was in an effort to prevent the cheaters from actually figuring out how to hack their systems in place.
Now, if you're caught cheating in Fall Guys, you won't be banished to a server of cheaters — though the developers have put new measures into place to further prevent players from cheating.
"We're actually adding Epic's Anti-Cheat which will be a huge step forward as we continue to improve things!" they wrote.
This new anti-cheat is added in an update called "Big Yeetus and Anti-Cheetus," adding to the game a new feature previously teased on their Twitter.