Throw a Pizza Party in 'Fortnite' for Some Extra XP and Health
'Fortnite' players can throw a pizza party with the new pizza items for some extra health and extra XP. These are the locations for the items.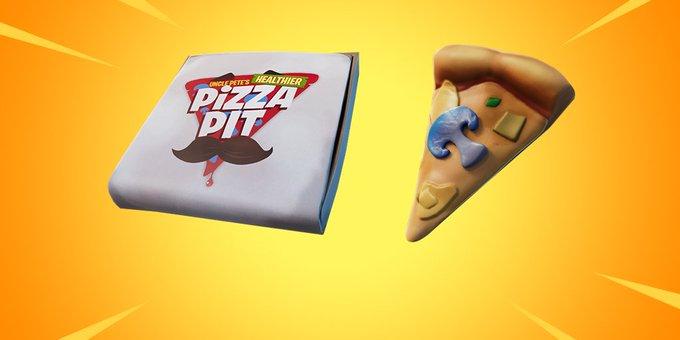 There's another update in Fortnite this season — which means new weekly challenges and new items introduced to complete those weekly challenges. This week, the Pizza Pit is open again, and players can now get a takeout order of pizza to throw a pizza party with their teammates (for some extra XP, of course). Here's what you need to know to complete the challenge, including locations for where to find the pizza party item and how to complete the challenge.
Article continues below advertisement
Here's how to throw a pizza party in 'Fortnite.' Plus: item locations.
The pizza party item is extremely useful for you and your team — beyond the fact that throwing a pizza party will help you complete one of the new weekly challenges.
Each of the slices in a pizza party box will boost your individual health by 100 points and your shield by 50 points. These stats can help save you if you're low on health or defense while earning you a decent amount of XP at the same time.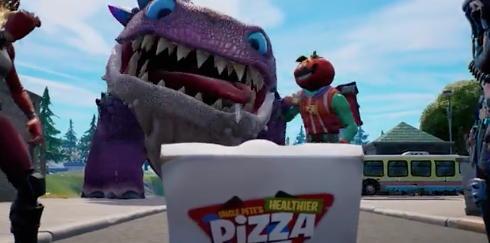 Article continues below advertisement
There are a couple of ways to throw a pizza party, but to start you'll want to locate the pizza box. Now that the Tilted Towers are back (and finally thawed), the Pizza Pit is producing pies like crazy.
The easiest and most straightforward way to get your hands on a pizza party box is to go directly to Tomatohead, whose located at the Pizza Pit restaurant in Tilted Towers. You can go to him and purchase this item for only 50 Gold Bars.
Article continues below advertisement
If you're not keen on doling out Gold Bars to complete this challenge, you also have a chance at finding a pizza party box in chests, supply drops, or even in Loot Llamas. The item will be included in all of these loot options throughout the game, though with varying regularity.
Article continues below advertisement
Here's how to complete the weekly challenge and "take a slice from a Pizza Party."
Once you find a pizza party box, there are a couple of additional steps you have to go through to get the XP.
To throw a pizza party, you'll have to throw the pizza party box on the ground — but you have to time this correctly to do it. If there are too many enemies around you, you won't be able to or they may steal your pizza, and once you set the item down, you can't pick it back up.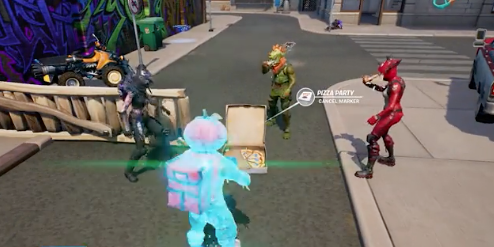 Article continues below advertisement
Once the box is on the ground, it'll give you two options: "Eat a slice" or "Take a slice." Instead of selecting "Eat a slice," choose the latter option, which will store up to two pieces in your pockets.
This will complete the challenge and award you the XP. You can then eat the two slices from your pockets, but eating them straight from the box won't complete the challenge, unfortunately.
You can consume these slices right away or hold onto them until you really need them. In total, there are eight slices in a box — two for each member of a team of four. Again, be sure to use this wisely, as you won't want to waste the health if you don't need it yet.