Each Character Has Personalized Taunts in 'MultiVersus' — Here's How to Pull Them Off
Wondering how to taunt in 'Multiversus?' Each character has a unique taunt animation that is usually accompanied by different sound bites.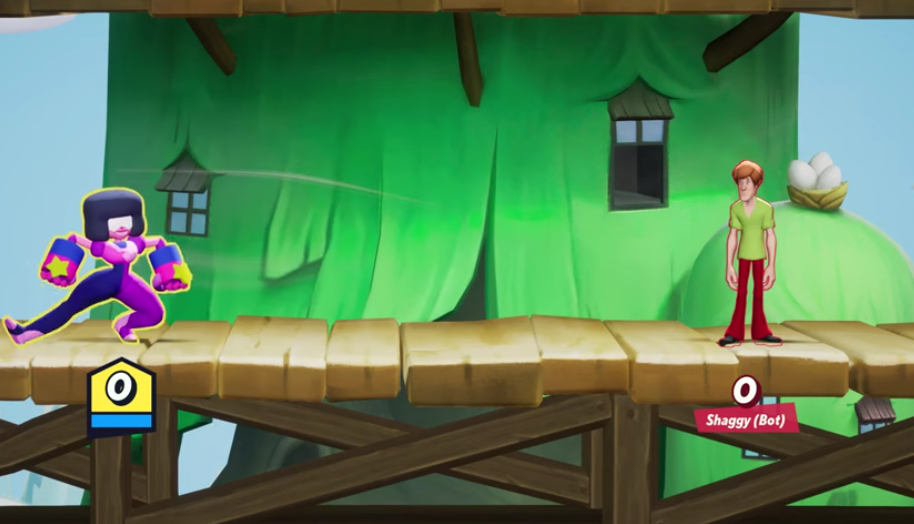 Taunts in fighting games are nothing new, and depending on which title you're playing, they can have some benefits. In some Street Fighter titles, for example, taunts can actually help players build up their super meter, which can be applied toward special techniques or super combos. In games like MultiVersus, the taunts are there primarily to show a little bit of a character's personality, while also sticking it to whomever you're fighting. Here's how to do them.
Article continues below advertisement
How to taunt in 'MultiVersus.'
If you aren't familiar with MultiVersus, it's a Super Smash Bros.–style fighting game that features characters from Warner Bros.–owned intellectual properties, which are about as multifarious as you can imagine. This allows players to pit Shaggy against Batman, Steven Universe against Harley Quinn, and Bugs Bunny against Jake the Dog from Adventure Time.
You can play the title on Steam, Windows, Xbox One/Series X and S consoles, along with PS4/PS5. What makes MV a bit different from Smash is the introduction of a 2-on-2 game mode, and what's cool is that the title's open-beta allows cross play across multiple platforms. So you can wreck PlayStation 4 gamers from your tricked-out Steam-running PC if that gets your rocks off.
Article continues below advertisement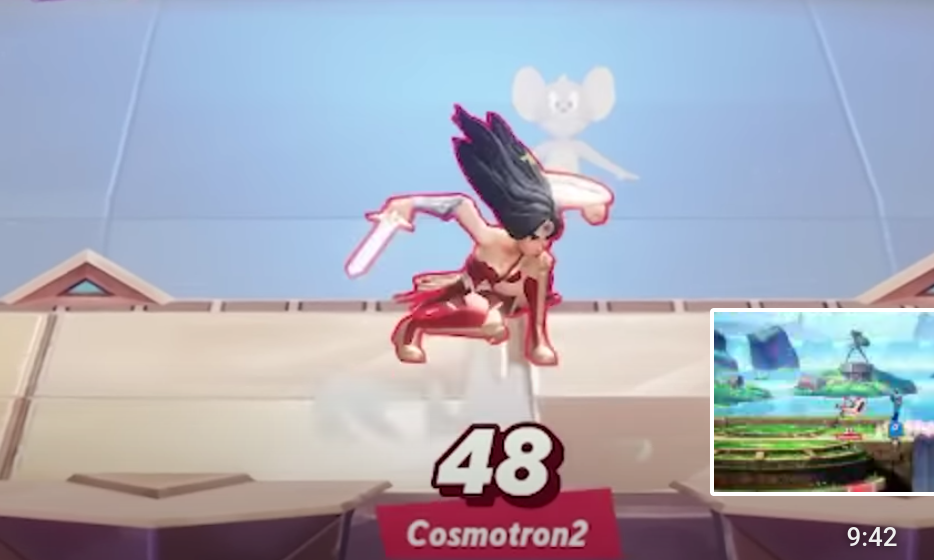 The title is free-to-play (like Fortnite) but will make its money off of in-game purchases where folks will be able to buy a bunch of goodies during the life cycle of the title. If it catches on and is popular, that means Warner Bros. could earn some big bucks from this venture over the next few years.
Article continues below advertisement
But you're here to learn about taunting, and it's pretty straightforward depending on how you're playing the title.
If you're enjoying the game on Steam/PC, then you can use the T, 2, 3, and 4 keys in order to initiate a taunt. If you're rocking a controller on a console, all you have to do is use the D-Pad by pressing up and that'll get your taunts going.
Article continues below advertisement
If you want to check out all the available character taunts, @Mitsuownes posted a comprehensive video on YouTube (above). The title will be introducing new characters periodically, and devs have already debuted an odd choice: LeBron James from Space Jam 2. Yes. Seriously. He's no Lucky Glauber, but he'll do.
What are the best perks in 'Multiversus?'
There are tons of different perks in the game and they're divided into two categories: Signature and Minor. Signature Perks are character-specific, so they're only applicable to the brawler who's using them. Minor perks can be attributed to any character. Players can choose one signature and three minor perks for their characters before a match.
Article continues below advertisement
If you like using ranged characters, Deadshot is a great perk as it adds more damage for long-distance attacks. Ice to Beat You helps you freeze characters a little more quickly. Wildcat Brawler is also good if you like to get up close and personal when you're fighting, and if you wanted more defensive perks, Absorb 'n' Go helps reduce the damage you sustain, and Slippery Customer helps you dodge more effectively.
Article continues below advertisement
Retaliation-Ready is a perk that's sure to get nerfed a bit more as it gives you more gray health when you hit an opponent back with a projectile. Triple Jump is great for aerial characters, which allows for a third jump after performing an airborne attack.
In terms of signature perks, it's difficult to compare characters to each other, but some of them do stand out, like Iron Giant's lingering Afterburners, Batman's Bouncerang, Taz's I Gotta Get in There!, and Velma's Knowledge Is Power.