You Can Finally Have Fleet Battles with Friends in 'Star Wars: Squadrons'
The latest 'Star Wars' game is 'Star Wars: Squadrons,' and it's set up so you can play with your friends, no matter what systems they're playing on.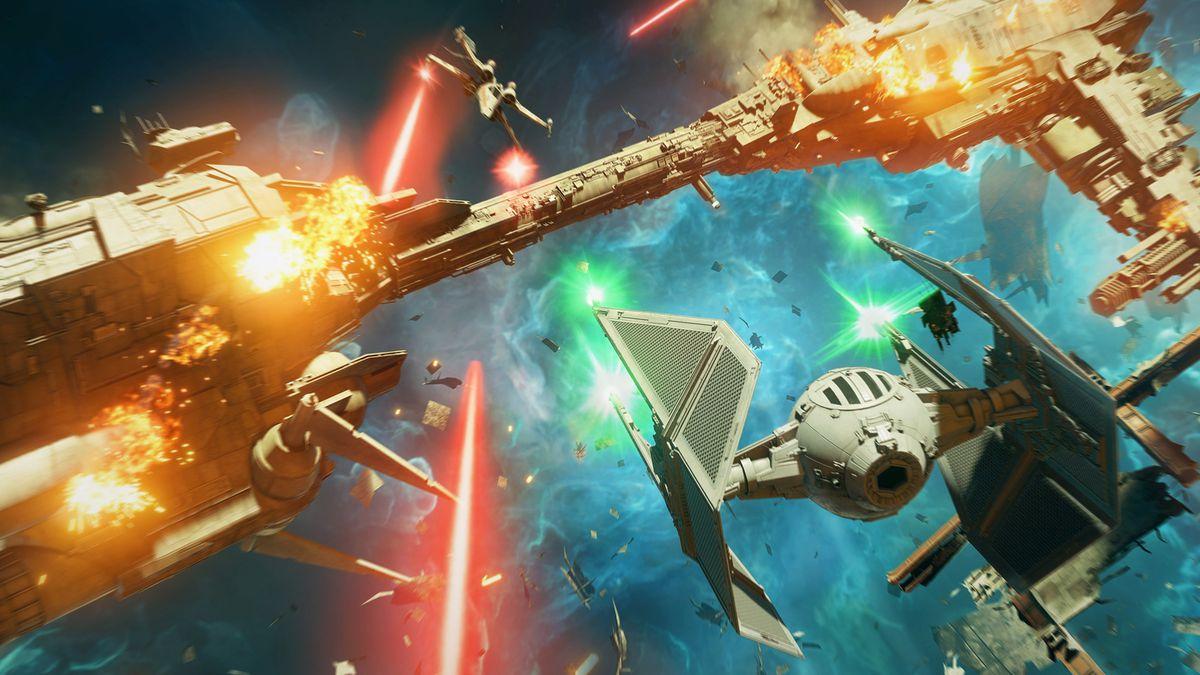 There's a new Star Wars game in town, and this is one that you're definitely going to want to play with friends. Star Wars: Squadrons is an exciting new entry in the Star Wars video game library, and it puts you front and center in X-Wings, TIE Fighters, and plenty of other spaceships pulled straight from the Star Wars universe.
It's available on all consoles (except Switch) and even VR, so it's up for grabs for just about everyone. It's also an absolute blast, if you're wondering.
Article continues below advertisement
With that in mind, it's a common question whether Star Wars: Squadrons is a game everyone can come together and play by way of cross-play. Cross-play is when you can play a game across platforms, whether you start on PC and move to Xbox One, or vice versa.
That means no matter what system you play on, you can jump into games with your friends. It eliminates the need for people to coordinate their purchases. It's also super useful for multiplayer. Here's the scoop on Squadrons.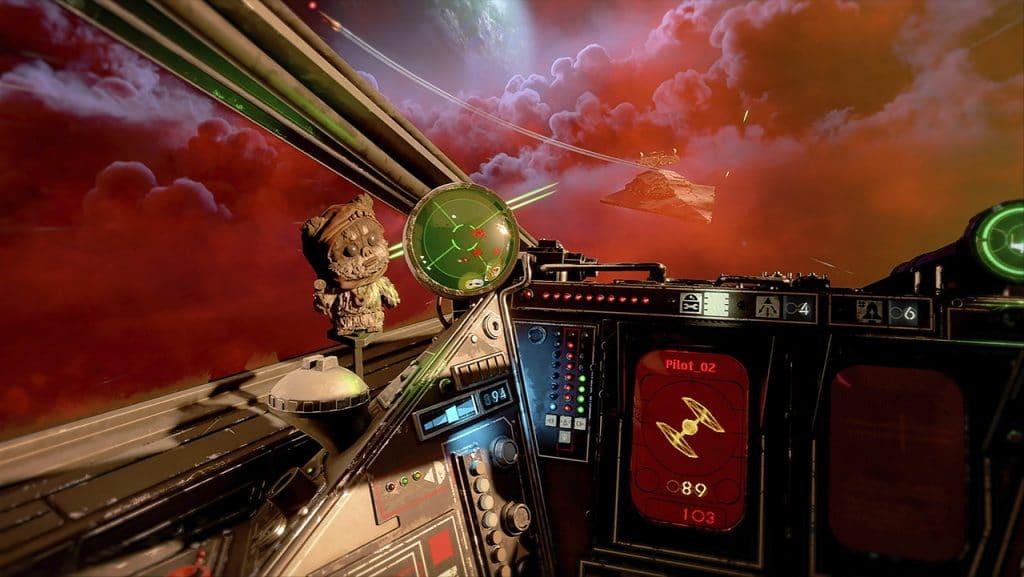 Article continues below advertisement
Is 'Star Wars: Squadrons' cross-play?
Yes, Star-Wars: Squadrons is a cross-play title. In fact, the mode is enabled by default when you first enter the game. That means players on Xbox One, PlayStation 4, and PC can all play together at the same time. That includes folks playing in virtual reality if they really want to join in.
They can be matched up in Dogfights and Fleet Battles modes.
"Cross-play allows you to connect and play with friends and members of this game's community regardless of what platform they play on," says publisher Electronic Arts. "When you enable cross-play and play with someone on another platform, that other platform may receive your platform's ID and other information necessary to enable cross-play."

This is standard operation for crossplay titles, but not all games include this feature. It's a boon for fans that Star Wars: Squadrons does.
Article continues below advertisement
Crossplay won't be forced upon you if you'd rather be matched with other players on the same platform you're on. You can head to the Options menu and turn it off, so you'll be matched PC to PC players or console to console players and whatnot. If you're a beginner or find yourself getting frustrated, this might be a viable option.
You can't choose which console players you're matched with, but this should make enough of a difference to affect your experience.
If you'd rather not play multiplayer modes, you can of course opt to play the single-player campaign, which has several different levels for you to complete. But there are plenty of ways to feel like you've entered the Star Wars universe if you decide to join your friends in a few Dogfights or complete some Fleet Battles together. You've never felt closer to joining the Empire ... or the Resistance, if you so choose.
Whatever you decide, have fun, get plenty of practice, and get out there and win!