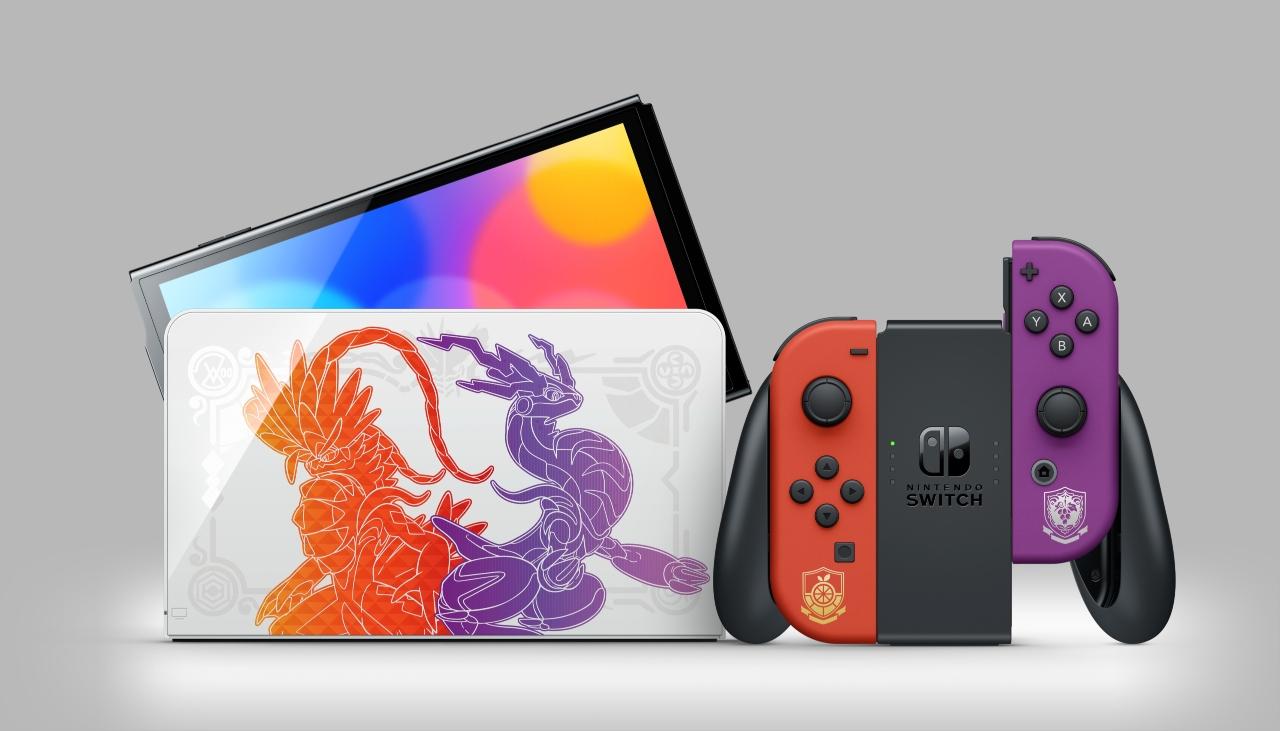 Get the New Pokémon Special-Edition Switch Before 'Pokémon Scarlet' and 'Violet' Release
Before 'Pokémon Scarlet' and 'Violet' come out, Nintendo is releasing a Pokémon edition of the OLED Switch. What is the new console's release date?
It's been a big couple of years for Pokémon fans. Not only have players received multiple new games in the franchise (with yet another on the way), but players will also be able to show off their love of the franchise with a new special edition Nintendo Switch console.
Ahead of the release of Pokémon Scarlet and Violet, the video game company announced it would be releasing a new console themed around the upcoming games, celebrating the Generation 9 Pokémon.
Article continues below advertisement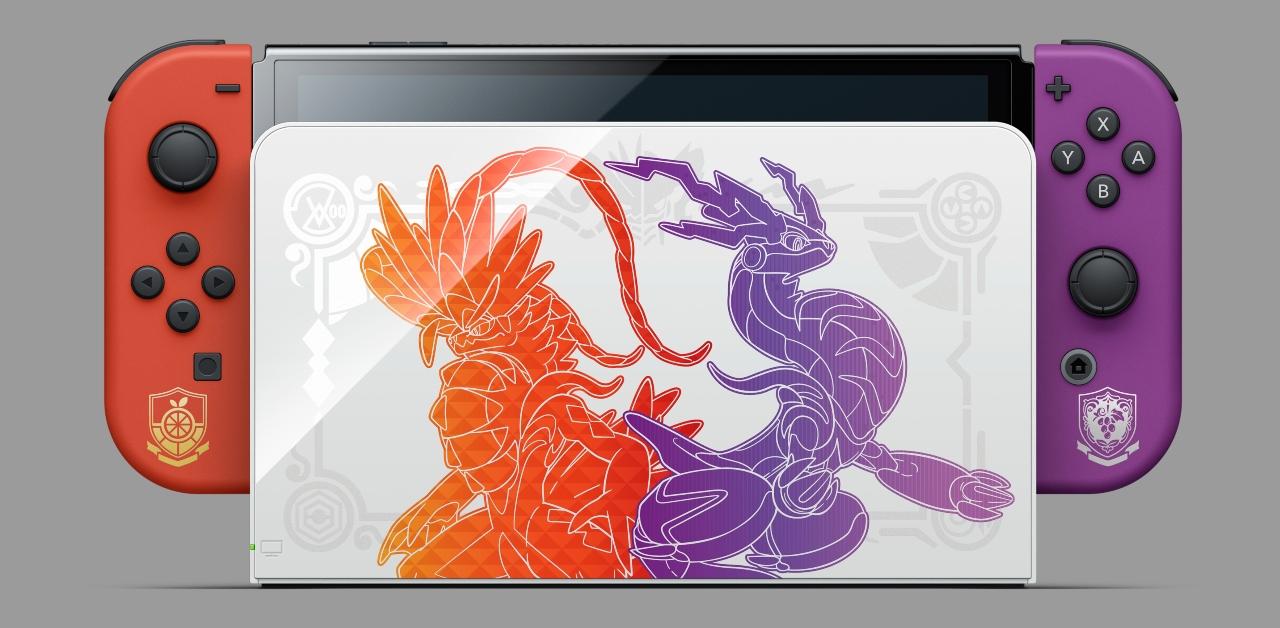 Details on the new 'Pokémon Scarlet' and 'Violet'–themed OLED Nintendo Switch — including the release date.
The new console will feature red and purple Joy Cons, each adorned with the crest of the respective titles on the front and images of the starter Pokémon on the back. The back of the console is covered with overlapping images of the starter Pokémon being introduced in the new generation, and the console's dock also proudly displays the games' two Legendary Pokémon, Koraidon and Miraidon, further showing off what the new generation of Pokémon has to offer.
Article continues below advertisement
This new console was a surprise announcement from Nintendo during the Pokémon Presents showcase on Sept. 7, 2022. Though Nintendo is known for releasing themed consoles around the Pokémon franchise, this new one will be the second special edition of the new OLED model. But what's the release date for this upcoming console?
Article continues below advertisement
Those who are especially excited for the next generation Pokemon game thankfully will be able to get their hands on this special edition console before the new games come out.
The Pokemon Scarlet and Violet OLED Switch console will be available to purchase starting Nov. 4, 2022.
At this time, players cannot preorder the console, and it will only be available at select stores when it does launch.
It's currently unclear when exactly the console will be available for preorder, though keep a close eye on Nintendo's social media accounts for more information on its order availability.
As the OLED model of the Switch is the newest edition of the console available, the Pokemon special edition console will only be available as an OLED model. This means that you will not be able to purchase a regular Nintendo Switch or a Nintendo Switch Lite with the special edition design.