The Internet Is Divided Over 'Onward's' LGBTQ Character — Here's Why
The new Disney Pixar film 'Onward' introduces a lesbian character, but fans are still annoyed with Disney. Who is the queer 'Onward' character, exactly? Here's what you need to know.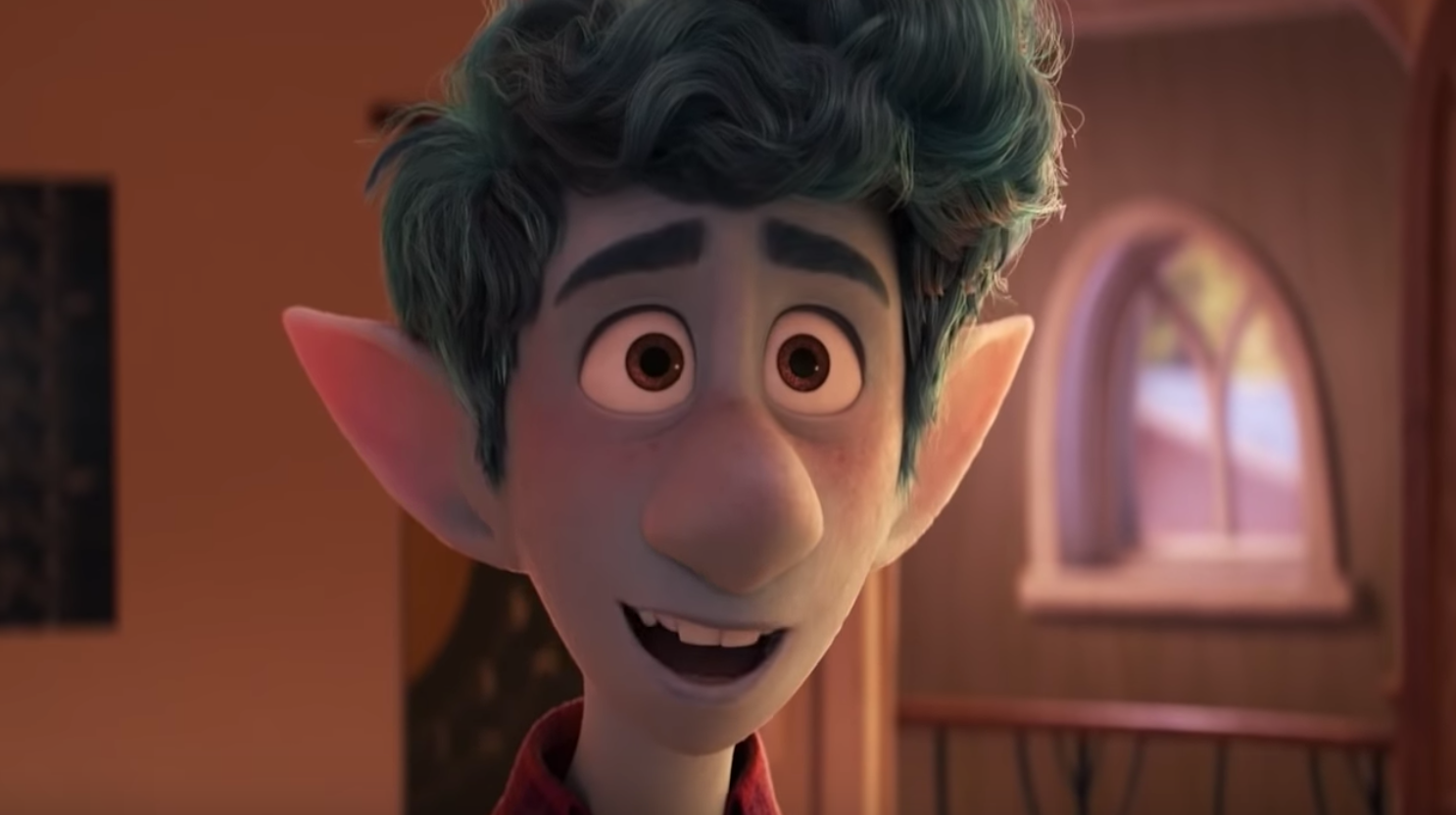 While we really hoped for a coming out story for Frozen's Elsa late last year, it looks like Disney has come through and introduced a queer character in the new Pixar film, Onward. While the character is by no means the star of the movie, it's still a big deal for there to be an openly lesbian woman in a Disney movie made for kids. In fact, this character will be the first queer animated character for Disney.
Article continues below advertisement
Who is the lesbian character in 'Onward'?
Onward follows two elf brothers, Ian (Tom Holland) and Barley (Chris Pratt), who inherit a magical staff that will bring back their dead father for 24 hours. Due to a not-so-slight hick-up, the brothers manage to only bring back half of their dad. In order to get the rest of his body, they embark on a wild quest. During their journey, they get pulled over by Officer Specter (played by Lena Waithe), who has a conversation with the boys.
Article continues below advertisement
Officer Specter talks about her girlfriend's kid, saying, "My girlfriend's daughter got me pulling my hair out."
The internet's reaction to 'Onward's' lesbian character is...mixed.
And not because people are upset that there's some LGBTQ+ representation in a Disney film! But because there's still not enough, quite frankly. Some say "hints" to being queer doesn't count, and they have a point. While Disney is seemingly trying to do the right thing and making strides, some feel like the company isn't doing it fast enough — it is 2020, after all. Should Disney really be lauded for introducing a queer character with two lines at most? Where are the queer leads?
Article continues below advertisement
Plus, some point out that Disney has recently canceled shows with queer characters and created by queer creators.
Article continues below advertisement
Article continues below advertisement
However, some people are celebrating the inclusion of a queer character in the movie. Progress is progress?
Article continues below advertisement
Article continues below advertisement
Officer Specter isn't the only queer character who exists in the Disney universe. Some much-talked about characters were the women in Star Wars: The Rise of Skywalker who were alluded to be in a relationship, as well as a man who talks about his male partner in The Avengers: Endgame. These characters sparked a similar conversation: Should Disney be celebrated for including very, very small queer roles in their films?
On the other side of the world, Russia has censored the "lesbian" scene in 'Onward.'
Russia, a country not known for its progressive social politics, will implement censorship in Onward when it comes out in theaters. According to KinoPiosk, a Russian film database, some people have seen the edited version, and report that Officer Specter says the word "partner" instead of "girlfriend." KinoPiosk writes, "Presumably, Disney's Russian branch tried to avoid unnecessary problems with the anticipated project's release." The Moscow Times reached out to Disney, but they have yet to respond.
Onward is out in theaters March 6.