Walmart Is Now in 'Roblox' With the New Walmart Land
Walmart Land is a new immersive shopping experience in 'Roblox,' but how do you join it? Here's what to know about the new metaverse experience.
It seems Walmart is now attempting to join in on the metaverse with its own virtual shopping experiences, this time aimed at a much younger audience.
Roblox is known as an online gaming platform that caters traditionally to a younger audience, with its primary users being between nine and twelve. Now, users can go on a unique, immersive shopping experience of their own in Walmart Land, a new game on Roblox that features plenty of brands often sold to that age demographic in stores.
Article continues below advertisement
"How are we driving relevance in cultural conversation? How are we developing community and engagement? How are we moving the needle from a brand favorability [standpoint] with younger audiences?" William White, Walmart's chief marketing officer told CNBC. "That's what we're trying to accomplish here."
The new online experiences have already brought in thousands of guests. If you're interested, here's what you need to know about Walmart Land.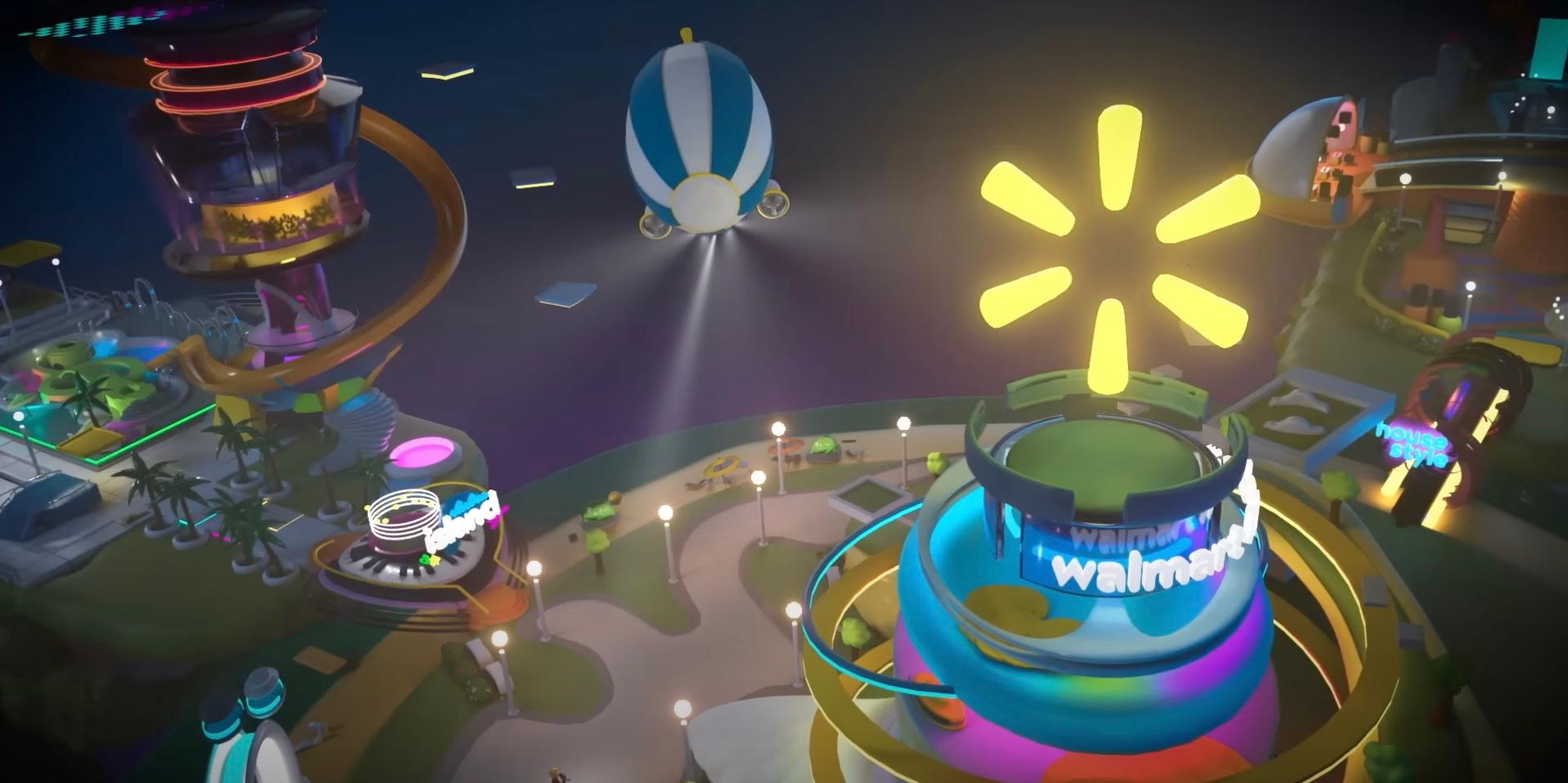 Article continues below advertisement
How to experience Walmart Land and Walmart's Universe of Play.
Players can participate in either of these experiences by looking up "Walmart Land" or "Walmart Universe of Play" in the Roblox search bar and clicking the play button.
Walmart Land features plenty of activities for players to participate in, from Netflix Trivia hosted by Noah Schnapp to competing in fashion competitions. This experience features plenty of the popular brands at Walmart that are usually geared toward the Roblox age range, while offering unique spins that make them playable games.
Players can also earn tokens as they play and complete certain achievements, which can then be exchanged for "verch," or virtual merch. This, of course, consists of many of the toys and items young consumers would traditionally get in stores at a Walmart, like Skull Candy headphones and Fitbits.
But of course, this isn't the only experience Roblox players can have with Walmart.
Article continues below advertisement
The Walmart Universe of Play, on the other hand, is more of a shopping experience. While the game's description advertises Razor scooter races and a collaboration with PAW Patrol, the main goal for players is to create a virtual wishlist of items they want ahead of the holiday season.
Between the two, Walmart Land currently is the much more popular option, with more than 500,000 unique users signing on to try it out.
Walmart Land will also host a concert in October.
As part of Walmart's foray into the metaverse, it plans to host "a motion-capture concert celebration" dubbed Electric Fest sometime in October, with performances by artists like YUNGBLUD, Madison Beer, and Kane Brown.
At this time, there is not an exact date for the concert, so you'll have to watch Walmart's socials for the official announcement of Electric Fest's date.