Here's Everything You Need to Know About the New 'Minecraft Dungeons' Video Game
What is 'Minecraft Dungeons'? The new video game, which is part of the 'Minecraft' video game series, is reportedly a lighter version of 'Diablo'.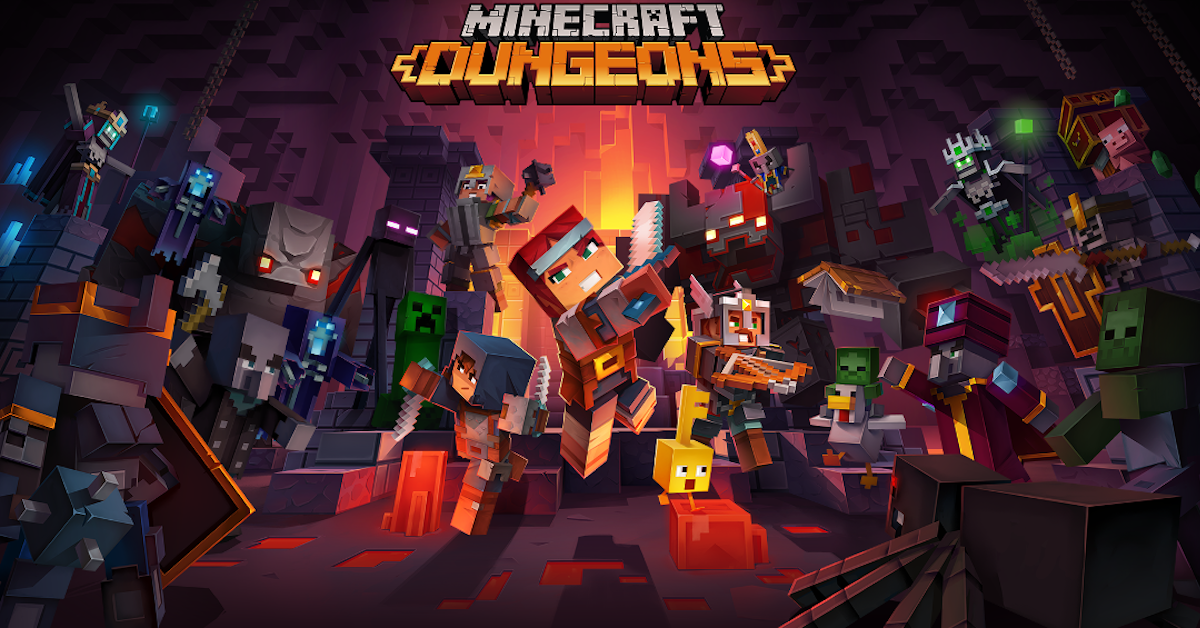 Although these last several weeks have been rather tumultuous, both politically and socially, May 2020 has been a fabulous month for video gaming. With more time on our hands than ever, gamers have been able to sell tons of turnips in Animal Crossing, while getting the most out of Call of Duty: Modern Warfare's latest "Mammoth update". That being said, the quarantine clearly hasn't been all-around bad for everyone.
Article continues below advertisement
Recently, Minecraft unleashed a brand new game within the popular series for Windows, Xbox One, PlayStation 4, and Nintendo Switch, and if you aren't already familiar with what Minecraft Dungeons is, it's unlike any other Minecraft game you've played so far. Stay tuned for more on the brand new video game.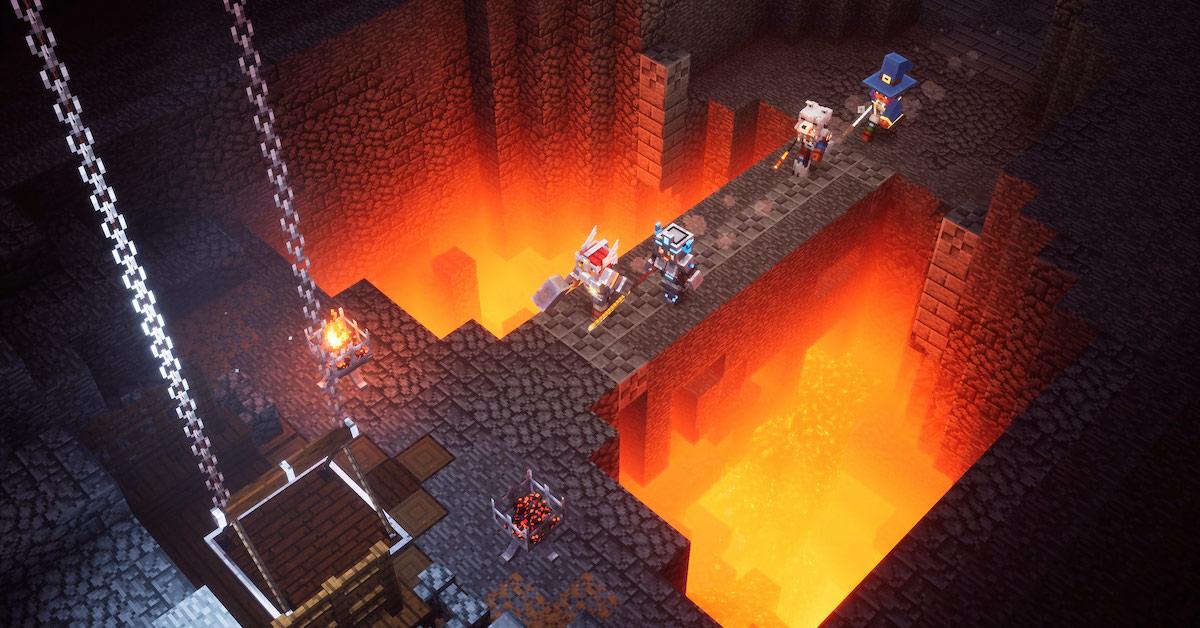 Article continues below advertisement
What is 'Minecraft Dungeons'? It's quite different from the original 'Minecraft'.
On May 26, 2020, Xbox Game Studios released a brand new game from Mojang Studios and Double Eleven, called Minecraft Dungeons. The new action game, which is based on the series you've come to know and love, combines zombie slaying with your classically entertaining adventure game, according to CNN.
Unlike the original Minecraft game, however, Minecraft Dungeons doesn't largely focus on building and crafting your surroundings. So, if building is your favorite part of the OG game, you could probably forgo this new version.
Article continues below advertisement
But all things considered, almost anyone with a vivid imagination and a knack for story and adventure games would enjoy the fantastical elements of Minecraft Dungeons. It enables gamers to explore dark, spooky dungeons, while embarking on various quests and missions — both large and small — with up to four people and multiple lives.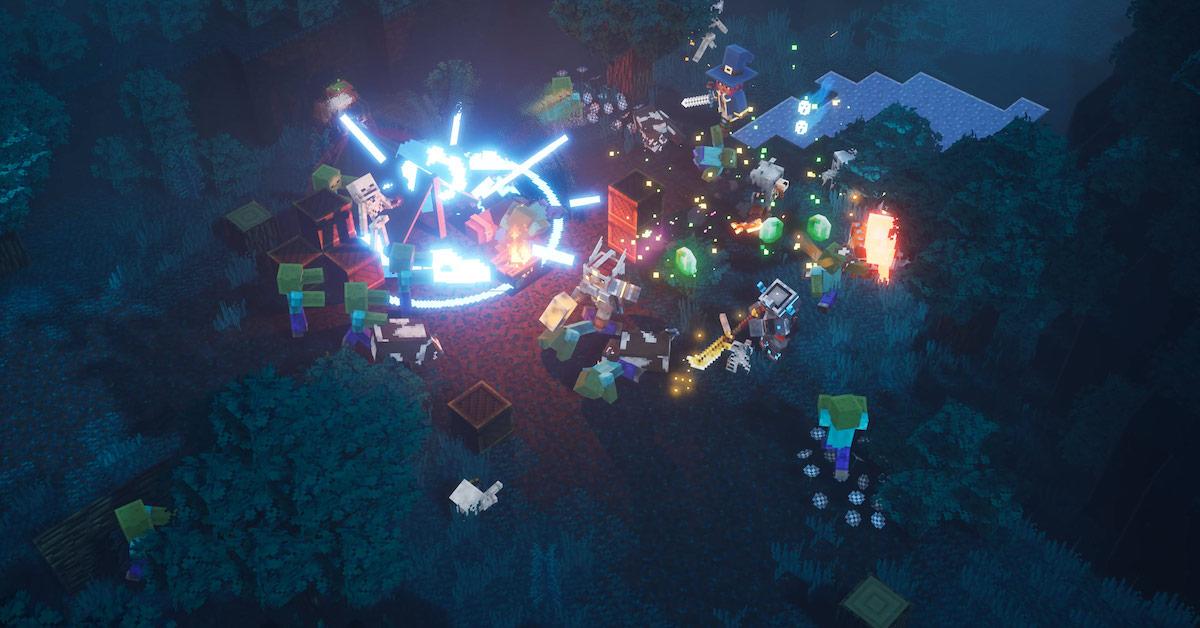 Article continues below advertisement
The reviews for 'Minecraft Dungeons' have been overall quite positive.
While gamers who appreciate building and customization opportunities within the original Minecraft games aren't quite the target market for this brand new iteration, the reviews and Twitter responses to Minecraft Dungeons have been relatively stellar so far. Ars Technica said it was "a unique offering for the well-trodden genre," referring to it as "a clever, family-friendly alternative to Diablo."
Twitter also seems to be enjoying the new Minecraft game since it was released earlier today. Check out what longtime, dedicated gamers are saying about the franchise's latest time-sucking creation, below.
Article continues below advertisement
Article continues below advertisement
Is the original 'Minecraft' shutting down?
A while back, Minecraft released a Dec. 21, 2020 shutdown report, which had fans extremely worried. Apparently, the server shutdown panic was fueled by the game pulling its Story Mode support, because Telltale Games went out of business. Gamers haven't been able to download Story Mode since June 2019, but the other modes are just fine.
Article continues below advertisement
Phony news stories have convinced Minecraft enthusiasts that the servers are shutting down entirely, but luckily, that isn't the case. In fact, Mojang is constantly updating their software and working on the game to make it bigger and better than ever.
Minecraft Dungeons may ultimately be the secret to surviving this long-winded quarantine, so if you need a little adventure (and a few more zombies) in your life, we strongly suggest hopping on the MD bandwagon ASAP. There are several death-defying missions waiting for you.