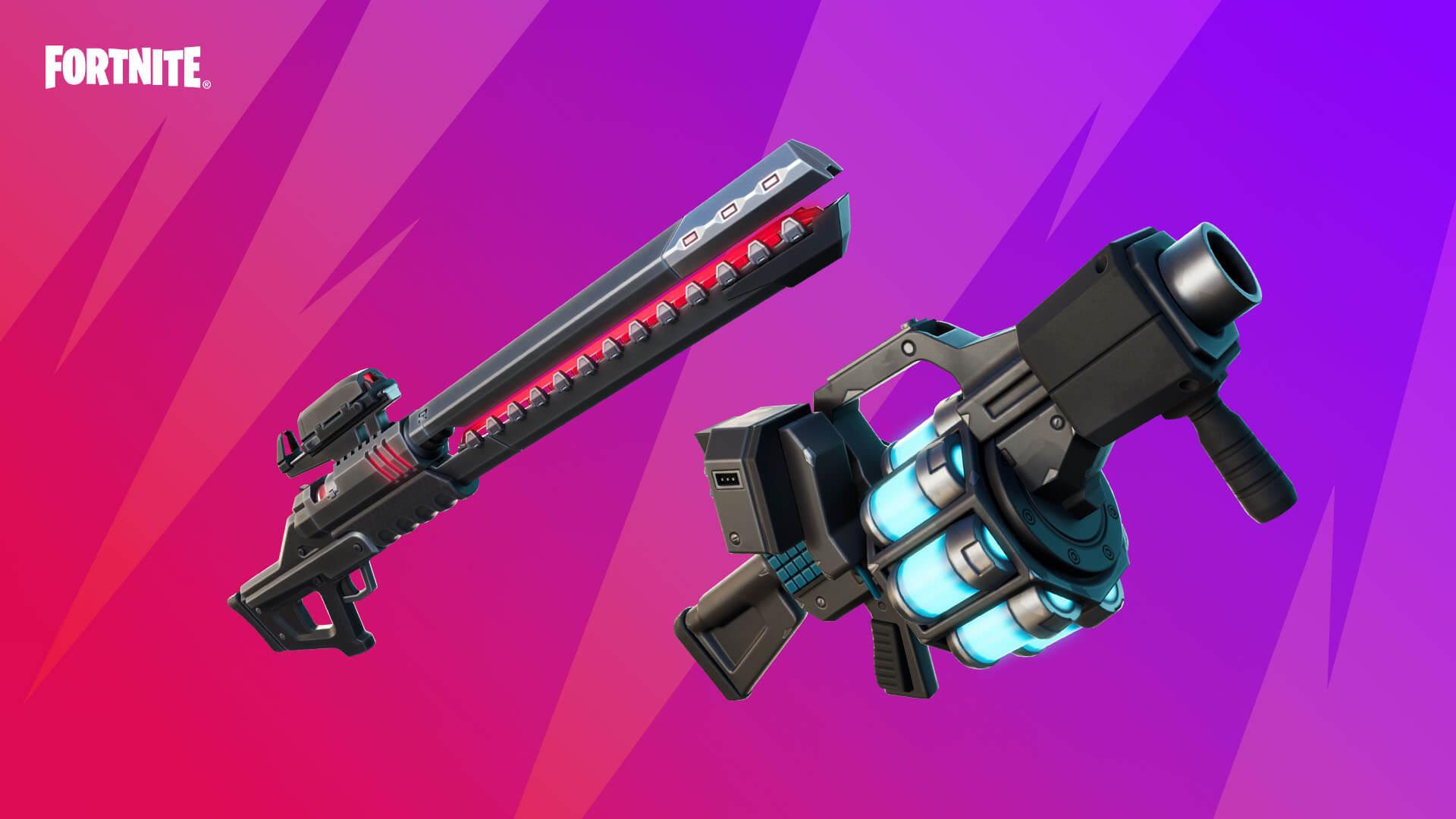 You'll Need to Find the Recon Scanner and the Rail Gun to Complete Challenges in 'Fortnite'
Things are heating up in Fortnite as the battle royale game's next live event nears and Chapter 3, Season 2 winds to a close. For one week only, the game's developers have brought back the Recon Scanner and the Rail Gun for a series of challenges that you only have a limited amount of time to complete.
But before you can complete any of these challenges, you'll first need to get your hands on the Recon Scanner and the Rail Gun. Here's where to find them in the game.
Article continues below advertisement
Where to find the Recon Scanner in 'Fortnite.'
The Recon Scanner has always been a difficult weapon to find; when it was originally introduced in Chapter 2, Season 8, it was only found in IO chests, forcing you to scout enemy territory for it.
Now, thankfully, it can be found in any old chest that's scattered around the map. That being said, though, it has a low chance of appearing in one of the chests — meaning that while you won't have to venture into IO territory to get it, you likely won't find it right away.
Article continues below advertisement
It's best to start your match in an area where you know there are a lot of chests close by. That being said, be careful of other players who have the same idea and who will be fighting you for their own chance at the elusive weapon.
Alternatively, you can also steal the weapon from an enemy when they are felled, though that may be a much less reliable method to obtain the Recon Scanner.
Where to find the Rail Gun.
Thankfully, the Rail Gun is much easier to find in Fortnite than the Recon Scanner is. You can find this weapon both in chests and floor loot around the map. While it's still partially up to luck as to whether or not you'll be able to find the weapon, it seems to have a higher spawn rate than the Recon Scanner does, increasing your chances of locating it.
Once you've located these weapons, you can begin to tackle the limited time challenges using these weapons.