Carrie Fisher's Dog Is Getting Adopted By Her Daughter So You Can Stop Worrying
By Mark Pygas
Yesterday, the world lost legendary actress, writer generally amazing person, Carrie Fisher at the age of 60. The "Star Wars" legend passed away after suffering cardiac arrest. During the mourning that occurred worldwide, Twitter users had one question — what would happen to Fisher's beloved French Bulldog, Gary?
The actress credited her pup with helping her cope with her bipolar disorder, and Gary has been posting many tributes to his "mommy" since she passed away in the early hours of yesterday morning.
But there is some good news to come out of all of this, because TMZ has learned from family friends that Fisher's daughter, actress Billie Lourd, will take custody of the French Bulldog.
Gary will live alongside Lourd's own French Bulldog named Tina, and judging by social media, the two won't have any problems getting along.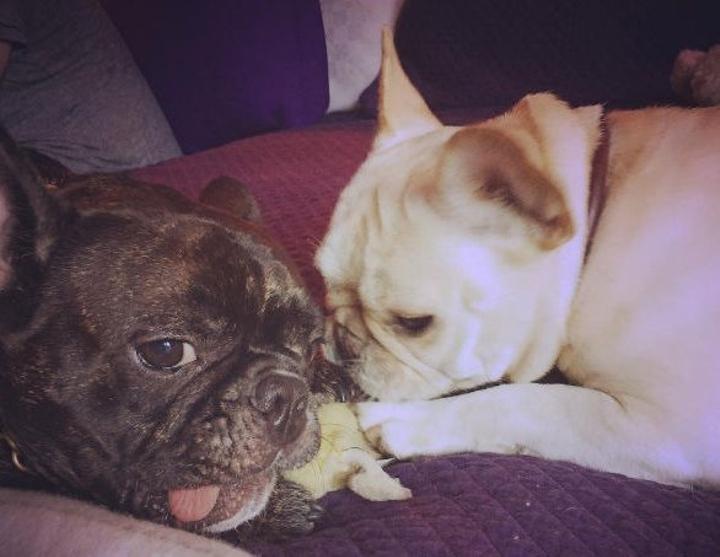 A family source told TMZ that Carrie always wanted Billie — whose father is talent agent Bryan Lourd — to take Gary if something happened to her and confirmed that the pup was by Carrie's side on the plane from London to Los Angeles when Carrie suffered a heart attack and got to visit her in the hospital.
Gary seems pretty happy with the news.
In a 2013 interview, Fisher said of the canine, "Gary is like my heart. Gary is very devoted to me and that calms me down. He's anxious when he's away from me."
Fans also grew tearful when they saw a video of Gary's reaction to seeing his mom on screen in "Star Wars: The Last Jedi." ABC 7 reporter Veronica Miracle tweeted, "The late @carrieffisher's dog Gary just watched #TheLastJedi! He sat on Fisher's former assistant's lap during the film. She said his ears perked up every time she was on screen."