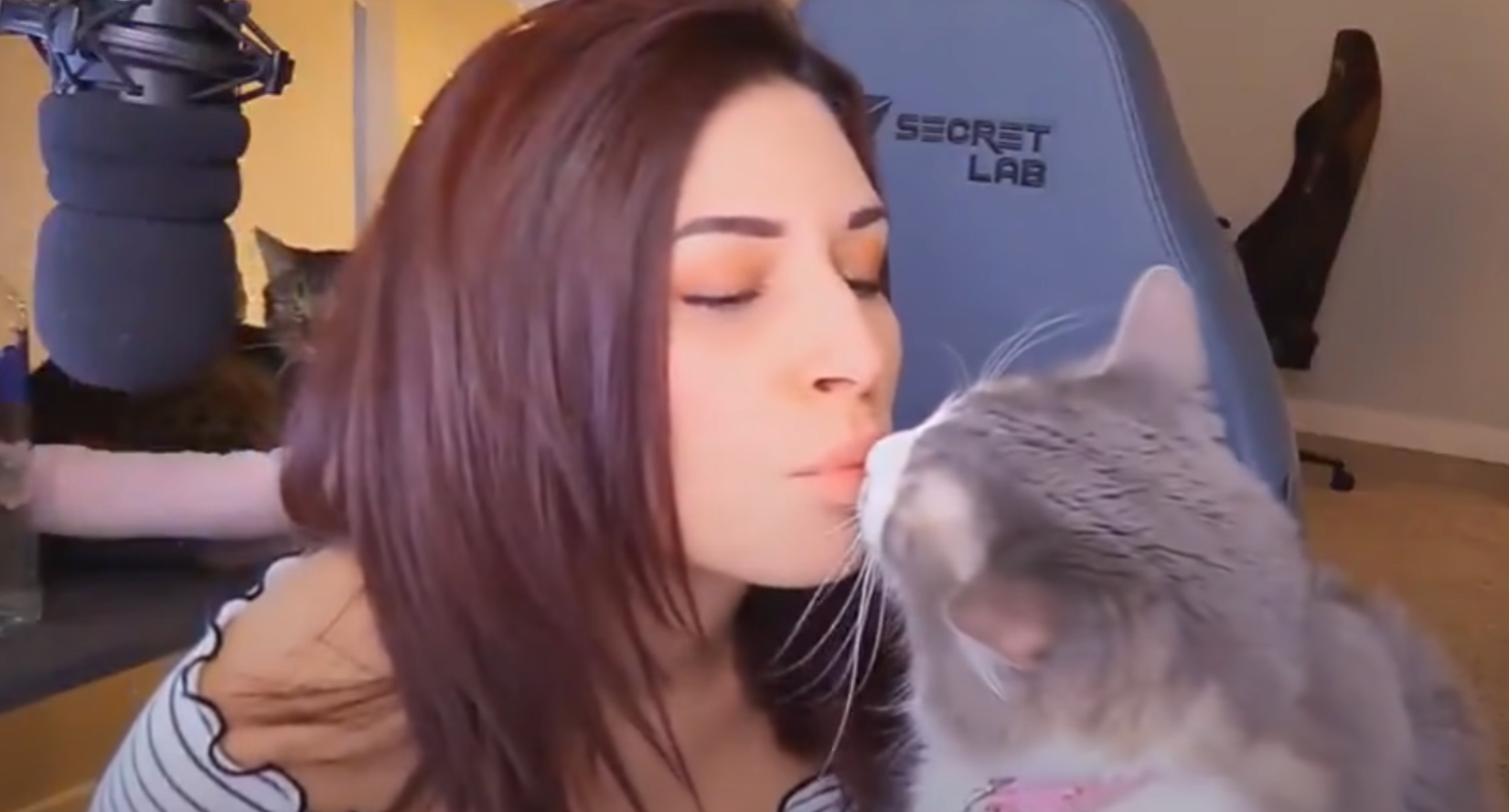 Alinity's Cat Abuse Allegations Have Been Brought Up Again — Here's Why
Article continues below advertisement
What's with the tweets about Alinity's cat abuse?
Alinity is being accused (again) of cat abuse because of a Twitch stream that showed the gamer throwing her cat and then (in a separate stream) asking for kitty kisses after she took a swig of vodka. Alinity was investigated and cleared of animal abuse charges back in 2019 shortly after the stream originally aired and people called in complaints. Her response to the animal cruelty accusations? "I didn't think you guys would notice it, honestly. I thought I was fast enough that nobody would notice it - the cat flying around the screen - but I guess everybody did," she said.
Article continues below advertisement
People even called on Twitch to ban Alinity for good.
Article continues below advertisement
Why is this being brought up again, exactly? Well, there's a current debate amongst Twitchers about charities. More specifically, it seems like some Twitch users are saying certain nonprofits have made sponsorship offers for an alleged charity stream. The Twitchers involved in the drama include xQc, Alinity, Ninja, and Jessica Blevins.
It all seems to have started with this tweet from Dr Lupo, who wrote, "From an r/LivestreamFail post on Reddit regarding @xQc stating that a majority of streamers get paid to do charity streams - I've never been paid to raise money for @StJude. Just wanted to be sure that was clear."
Article continues below advertisement

Ninja's wife and manager (Jessica) replied, "This guy always has some trash to say. I've literally never heard of a single streamer getting paid to raise money, and per FTC rules if they WERE it would have to be easily known to the public. Keep doing amazing things!"
Article continues below advertisement
xQc tweeted back, "This is f***ing rich coming from you of all people, incredible you found the time to halfass listen to the clip and give your take no one asked about in between your virtue signaling posts."
Article continues below advertisement
Ninja defended Jessica, replying, "You have 0 clue the amount of work Jess does for our family and our business, and when she wants to buy a Gucci bag she f***ing can because she worked for it. We have donated millions to charity, and raised hundreds of thousands of dollars.
Stop being a piece of shit."
Article continues below advertisement
And that's when Alinity joined in, saying, "Oh this is an easy bet. Team ninja loses ez." Ninja retorted with, "Don't you have another cat to abuse?"
Article continues below advertisement
Alinity fired back, "You have no class. It's only a playful joke, and you have to be rude like this? Pretty shameful dude." "Oh I was joking too!! Lol omg can't take a joke? Cmon Alinity haha geez," Ninja replied. Alinity then tweeted, "Ninja is the most toxic person in gaming."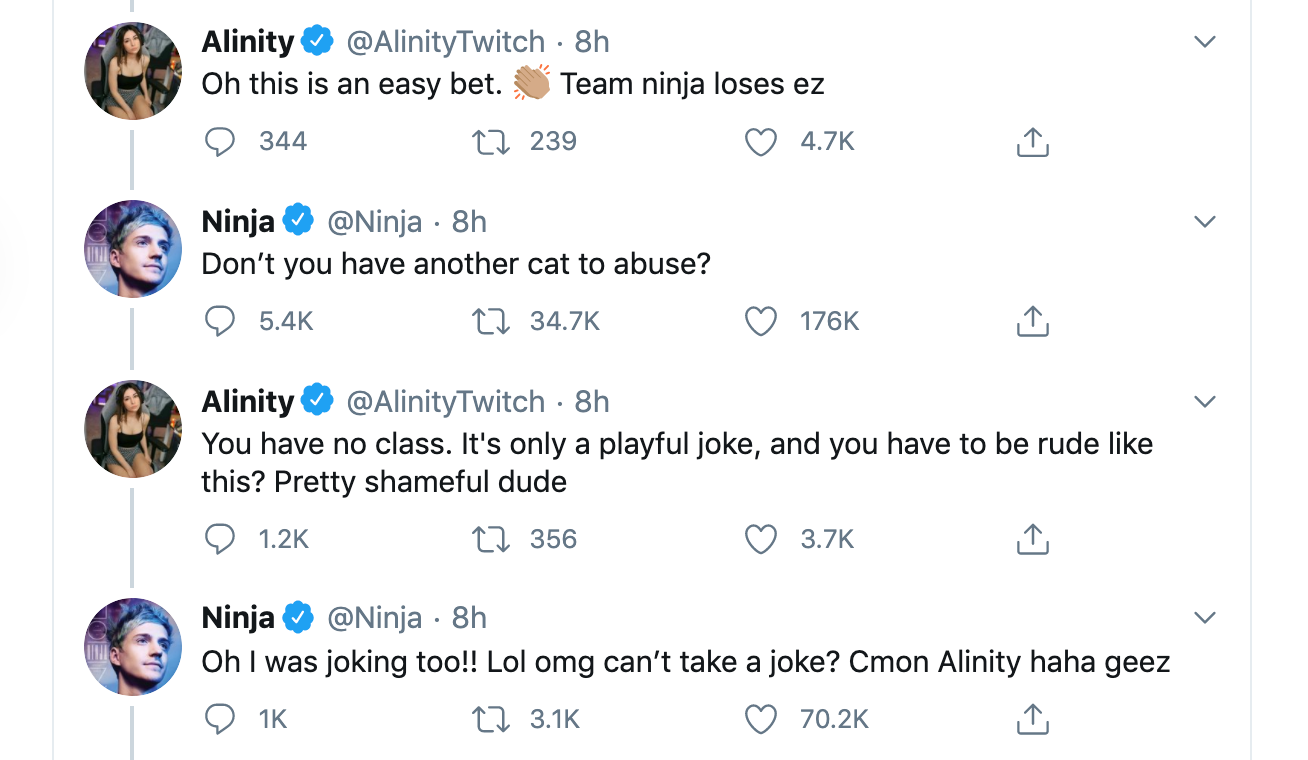 And now, all Twitch Twitter can seem to focus on is Alinity's cat. (Don't worry, her kitty is safe and sound.) Not that this is Alinity's first offense. She's also been accused of using racial slurs during her streams, and many wonder why she hasn't been banned yet. Hopefully Twitch will reinvestigate.