Whip up Some Fun Recipes in 'Animal Crossing: New Horizons' This Fall
In the November 2021 update coming to 'Animal Crossing: New Horizons,' players will get a fun cooking update!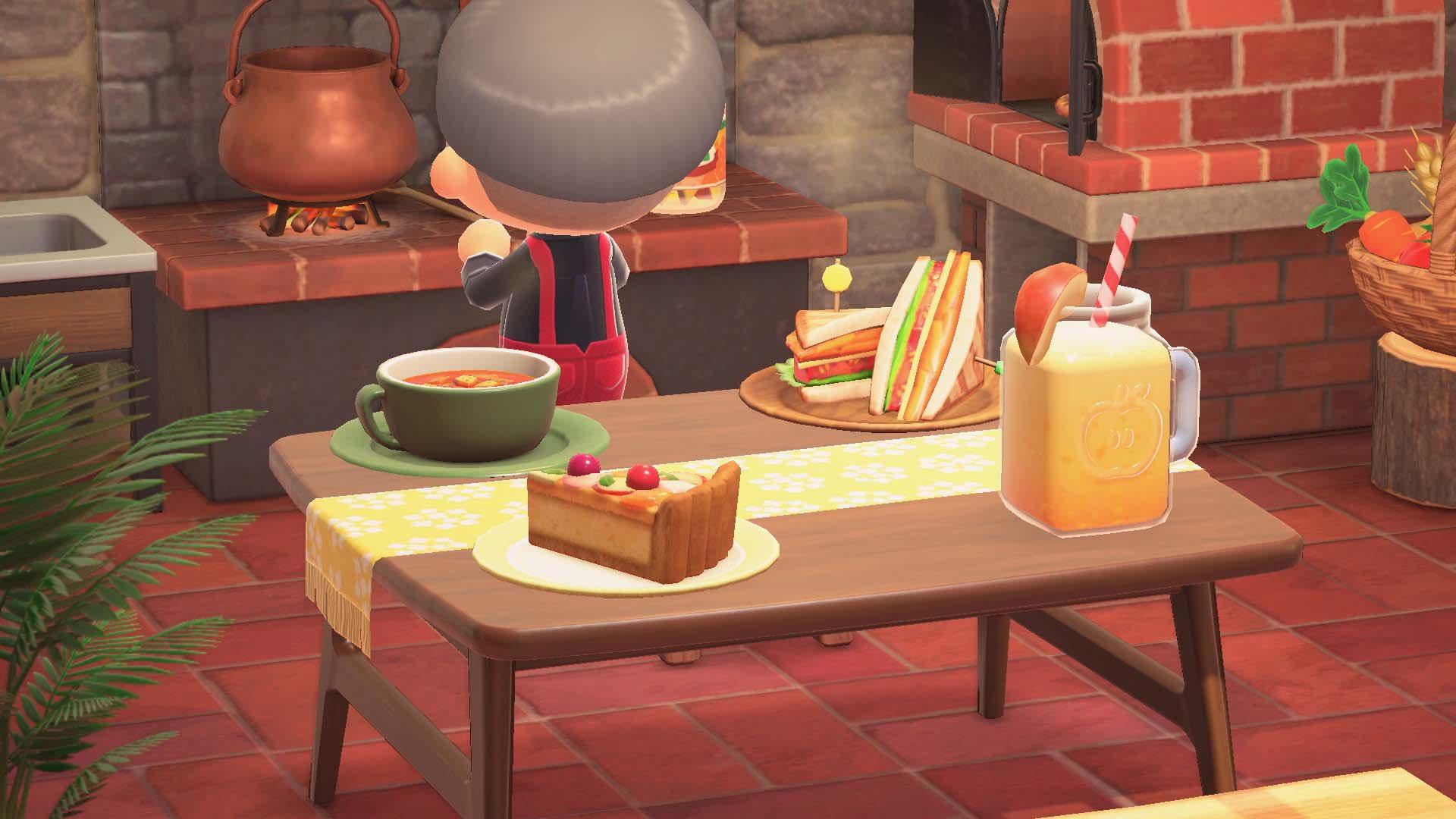 After many months of players asking, Nintendo is finally bringing many of the absent figures and items back to Animal Crossing: New Horizons. The gaming company announced during the last Nintendo Direct that Brewster would be reopening his coffee shop in your island's museum, but that announcement was only the tip of the iceberg for what's to come to the game.
The November 2021 update brings new items, expanded storage, new ways to interact with your villagers, and cooking!
Article continues below advertisement
That's right — for the first time in an Animal Crossing game, you'll be able to grow your own crops and cook recipes. Players have long requested for this to be added to the game, pulling inspiration from other popular life simulator games like Stardew Valley and Harvest Moon.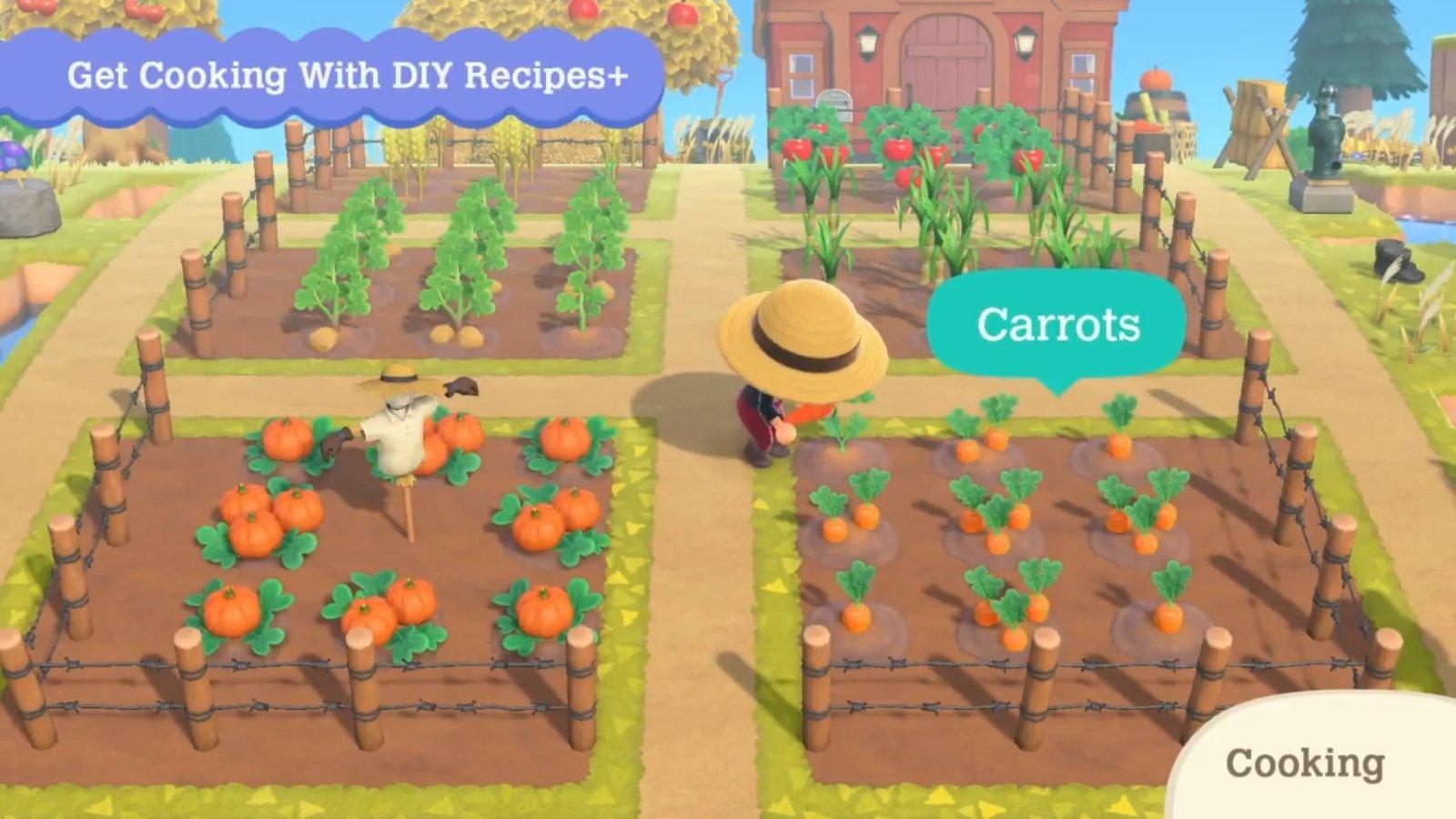 Article continues below advertisement
Players will be able to grow their own crops to cook with in the November 2021 update.
During the Oct. 15 Animal Crossing Direct livestream, Nintendo revealed that players will be able to grow their own crops to make food with — something that many have requested, but which hasn't been possible in previous games.
In an earlier update for Halloween, pumpkins were added as an item you could grow and harvest to be used in DIYs for seasonal items. The four colors of pumpkins — orange, yellow, green, and white — would give your DIY item a different color when used.
In the new update, it's confirmed you'll be able to grow and harvest tomatoes, wheat, potatoes, sugar cane, and carrots. At this time, it's not clear if there will be other farm items available, though in combination with other items, like mushrooms and fruit, that you can already gather from your island, there are bound to be plenty of recipes to learn and test in the game.
Article continues below advertisement
Players will cook the food using DIY recipes in the kitchen.
Thanks to this update, your beautifully designed kitchen can now become a practical part of your home. You can use kitchen appliances to access the DIY recipes for these foods and make them at home, similar to how you make tools and other items using your workbench.
Article continues below advertisement
While we don't yet have access to the full list of recipes you'll be able to whip up in your kitchen, we already know you'll be able to make flour, sugar, minestrone soup, pizza, and more with the quick glimpses we've been given. It's possible there will be seasonal recipes added as well, given the nature of New Horizons' DIYs.
Just like with other food items you can harvest from your island, you can eat the food you make or give it to another villager. When you eat a fruit, it grants you the ability to break rocks or dig up trees (one per fruit you eat). When you eat just one of these recipes you've created, you'll be able to dig up multiple trees or break multiple rocks.
This update will be added to your island starting Nov. 5, so if you haven't said hello to your villagers in a minute, it might be time to pop back in.