This Baby Giraffe's Story of Dealing With Leg Braces Is Remarkable
A baby giraffe with leg braces being treated at the San Diego Zoo has captivated the hearts and minds of droves of users online.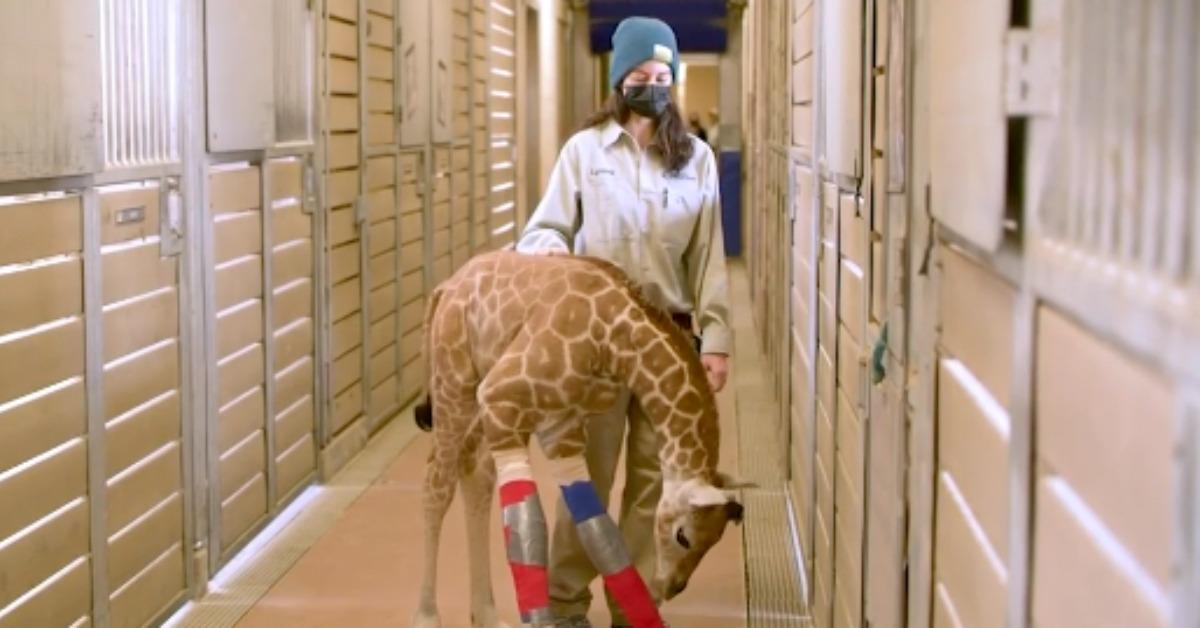 Every once in a while, the internet just becomes inexplicably fixated on one specific animal. Whether it be mini horses or crawfish, users online have fallen in love with a variety of creatures. Now, the latest viral sensation to capture the hearts and minds of animal lovers worldwide is a baby giraffe at the San Diego Zoo who was fitted with leg braces.
Article continues below advertisement
The adorable giraffe's journey of overcoming medical adversity has inspired countless individuals who have stumbled on its story. With that being said, here's a complete breakdown of who Msituni, everyone's new favorite baby giraffe, really is.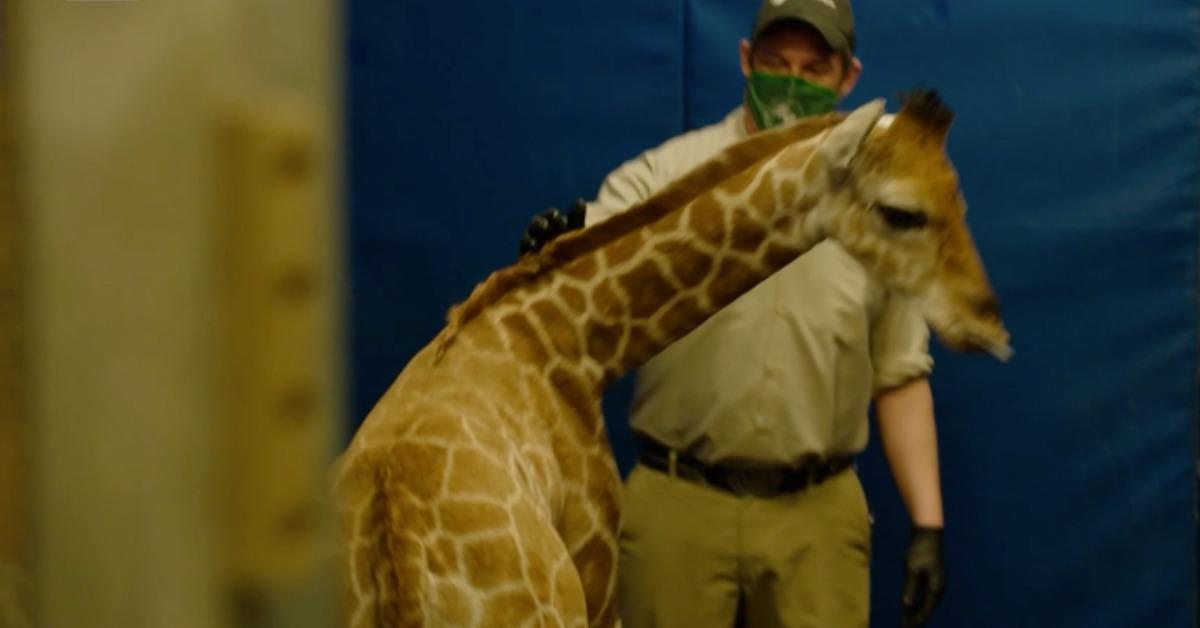 Article continues below advertisement
Msituni, the baby giraffe with leg braces, was treated with brand new technology.
Per ABC, Msituni was born on Feb. 1, 2022, at the San Diego Zoo Safari Park, but she was far from your averge newborn giraffe. Msituni had sadly been born with a life-threatening leg condition: her front limb was bending the wrong way. Officials at the park feared that this misalignment could have caused innumerable issues regarding Msituni's ability to feed and roam around and may result in her death. So, they decided to call in the experts.
The zoo reached out to the Hanger Clinic, which specializes in orthotics. There, Ara Mirzaian, who has worked in the field for roughly three decades fitting a variety of orthotic pieces on human patients, was tapped to take on his very first animal patient. He told the publication that it was "pretty surreal when [he] first heard about it."
He added, "Of course, all I did was go online and study giraffes for like 24/7 until we got out here."
Article continues below advertisement
The whole ordeal was a learning experience for Ara and Matt Kinney, a senior veterinarian for the San Diego Zoo Wildlife Alliance. Working with a company that makes horse braces, Hanger Clinic took cast moldings of Msituni's front limbs. It then took eight days before the company successfully printed carbon graphite braces that fit Msituni's unique shape.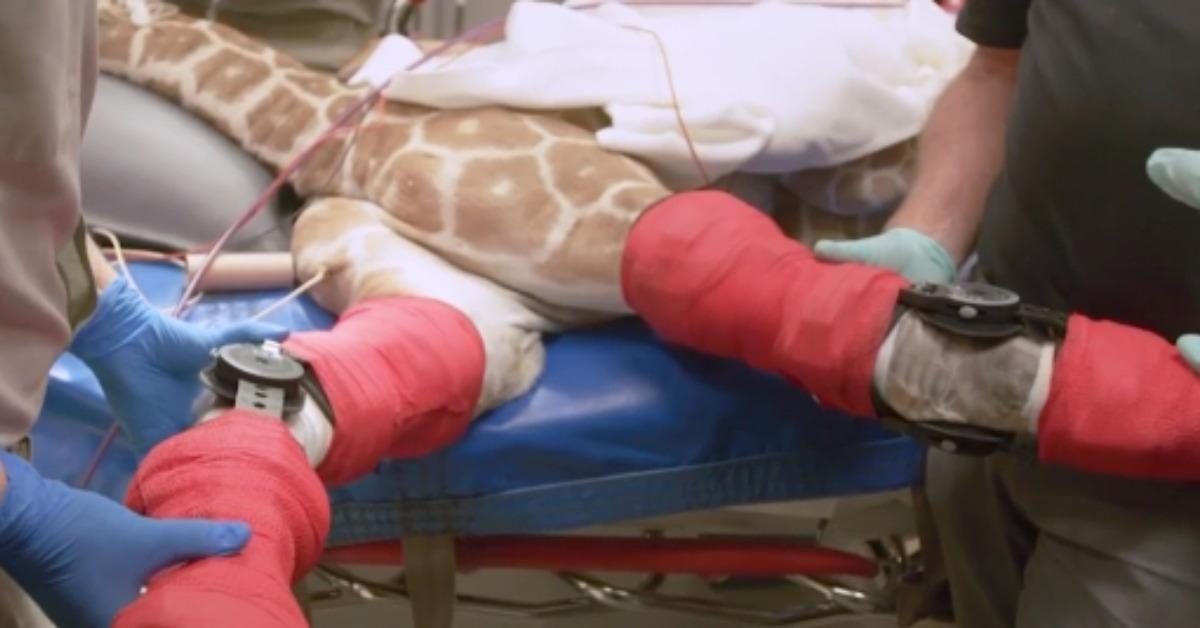 Article continues below advertisement
The baby giraffe only ended up needing the brace on one leg, and after ten days of wearing it, the problem was corrected.
"It was just amazing seeing such a big, beautiful creature just laying there in front of me," Ara said, before adding that he would be using the giraffe as a shining example to his human patients of what is possible with orthotics.
"It was the coolest thing to see an animal like that walk in a brace," he added. "It feels good to know we saved a giraffe's life."
As of now, Msituni is free to do as she pleases after spending her entire life until that point in an animal hospital. Zoo officials have begun socializing her with other giraffes, but sadly she hasn't been accepted back by her biological mother.
Nonetheless, it has been reported that another female giraffe has taken her under her wing and allowed her to run along with the rest of the giraffes like one of her own. Now if that isn't the definition of a happy ending, we don't know what is!