Deborah James Opens up About Discussing Her Death With Her Kids
Over the last few years, Deborah James' very public battle with advanced bowel cancer has captivated and inspired her fans. The BBC host has taken followers through many of the harrowing moments that she has encountered while fighting the illness, but it appears as though things may have recently taken a turn for the worse.
Article continues below advertisement
After making the decision to begin end-of-life treatment at home as her cancer has grown to an aggressive, incurable state, Deborah decided to open up about the tough tasks that she has had to take on regarding her kids' future. Here's what we know about her situation.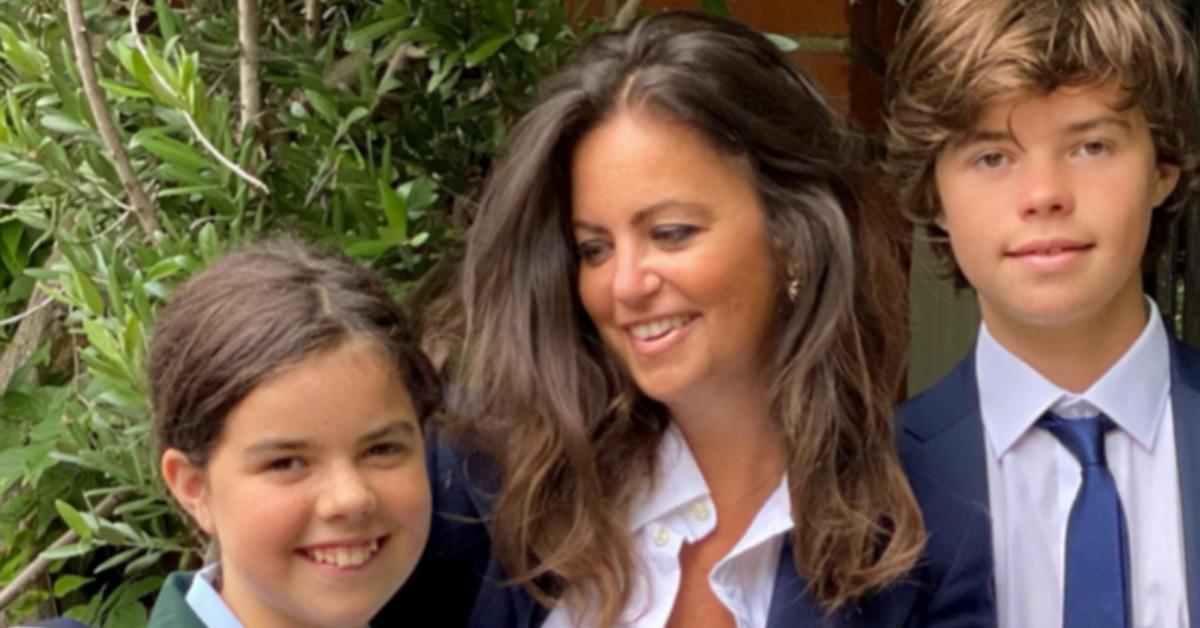 Article continues below advertisement
Deborah James is preparing her kids for a future without her.
Per The Daily Mail, Deborah has been working diligently to ensure that her 14-year-old son, Hugo, and her 12-year-old daughter, Eloise, are taken care of long after she's gone. The BBC phenom has been working on her "to-do death list" of tasks that will prepare her young children for the future.
Some of what Deborah has been doing so far is writing letters to her children that they can open on important occasions, such as their first dates and their wedding days. On top of that, she has stated that she wants to buy Hugo "a nice pen or wallet or cufflinks" and Eloise "Tiffany bracelets and earrings," among other gifts to remember her by in the future.
Article continues below advertisement
Deborah has also gotten candid with her kids in conversations about her death, per The Evening Standard. "I've had some really hard conversations during the last week. You think, 'Gosh, how can anyone have those conversations?' and then you find yourself in the middle of them," she recalled. "And people are very nice, but you're talking about your own death and I've had five years to prepare for my death."
Article continues below advertisement
Deborah also made sure to state that she trusts her husband, Sebastien Bowen, will care for their children after she's gone. "You always want to know as a mother — are your kids going to be OK? And my kids are going to be fine," she said. "But it doesn't mean I'm not going to miss every chance I could have had with them."
Deborah's bowel cancer recently became too advanced to treat any further.
Taking to Instagram on May 10, 2022, Deborah shared an emotional message with her fans in which she revealed that she is beginning end-of-life care.
"We have tried everything, but my body simply isn't playing ball," she explained. "My active care has stopped and I am now moved to hospice at-home care, with my incredible family all around me and the focus is on making sure I'm not in pain and spending time with them."
Article continues below advertisement
"Nobody knows how long I've got left but I'm not able to walk," Deborah continued. "I'm sleeping most of the days, and most things I took for granted are pipe dreams. I know we have left no stone unturned. But even with all the innovative cancer drugs in the world or some magic new breakthrough, my body just can't continue anymore."
She concluded her heartfelt message by saying, "Right now for me, it's all about taking it a day at a time, step by step, and being grateful for another sunrise. My whole family is around me and we will dance through this together, sunbathing and laughing (I'll cry!!) at every possible moment!"
Our thoughts are with Deborah's family, friends, coworkers, and fans during this difficult time.