Is Bushranger Really Dead in 'Fortnite'? The Fan-Favorite NPC Is Gone ... For Now
Following a recent legendary quest, many players believe popular NPC Bushranger is dead. But how did he die — and will he return to 'Fortnite'?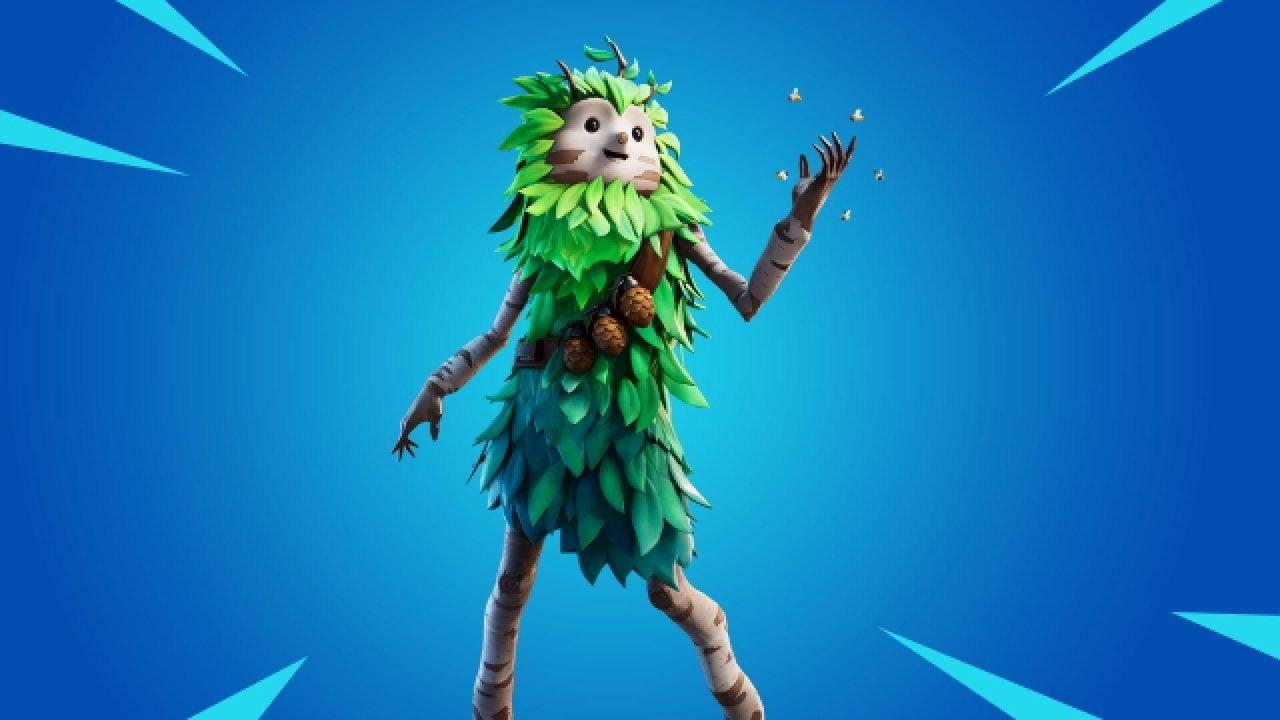 Aliens have invaded the map in the current season of Fortnite, and players have been frantically trying to make peace with them as the season continues. Between identifying new alien artifacts around the map and completing new UFO-themed challenges, Season 7 has been keeping players busy.
Article continues below advertisement
But unfortunately, it looks as though one of players' favorite NPCs has met their match this season. Where players were once able to meet and interact with Bushranger, a leaf-covered hedgehog, there is now only a freshly dug grave. There are flowers in place of a headstone, and anytime a player walks near, serene music plays, suggesting that the character is gone.
Article continues below advertisement
How did Bushranger die though? A recent challenge might have something to do with his early demise — but was that really the last we've seen of him?
Players were recently tasked with bringing Bushranger alien eggs.
Just before this grave appeared in Bushranger's usually spawning spot, players were tasked with a challenge to identify and bring the tree-clad NPC alien eggs. For the legendary quest, players were helping our leafy friend attempt to make peace between the players and the aliens by bringing him the alien eggs, as he was hoping to raise them on his own.
Article continues below advertisement
"Help Bushranger spread the seeds of peace by caring for Alien Eggs," the official Fortnite Twitter account tweeted. "It's an eggcellent way to give peace one last chance. What could go wrong?"
Unfortunately, it appears as though something has definitely gone wrong, as the NPC's spawn point has been replaced with a gravesite. The serene music and planted flowers suggest Bushranger's plan wasn't as "eggcellent" as he'd thought it was — though is he really dead?
Article continues below advertisement
Is Bushranger really dead? Will the NPC return?
While it seems like the developers are trying to convince players that Bushranger has died, it's very unlikely that they would kill off an extremely popular NPC — especially in the middle of a season. This also isn't the first time the game has teased a potential end to an NPC, only for them to return. A trailer for the previous season shows the banana man Peely being smashed into oblivion, but he's still in the game.
Article continues below advertisement
This likely isn't the end of Bushranger — though it definitely implies something happened to the NPC while he was taking care of those alien eggs.
A sapling has recently grown on the gravesite that looks very similar to our old friend. In the collection book displaying all of the NPCs, Bushranger's image has been replaced with one of this sapling, suggesting this is his new form for the time being.
It's very possible he's not done quite yet trying to restore peace between the two species, so you should probably keep an eye on his supposed gravesite as the current season progresses. Since he's still in the collection book, it's highly unlikely that he's gone for good.