The One Percent Team Counts Gaming Superstars Among Its Members
The One Percent team uploaded their first-ever video to YouTube on Monday, July 6.
The brand new formation comprises of former Luminosity Gaming members like Randumb (aka Jordan Schneider), Nicks (aka Nick Spoerke), Kiwiz (aka John Payne), Formula (aka Alex Kushelevskiy), alongside a veteran Fortnite player, Razz, and an e-sports mastermind, Aeolus (aka Julian Castro.)
Article continues below advertisement
Some members of the One Percent team go way back.
Some members of the One Percent group go way back. Take Randumb, Kiwiz, Nicks, and Formula, who have all played for Red Reserve and Luminosity Gang in the past.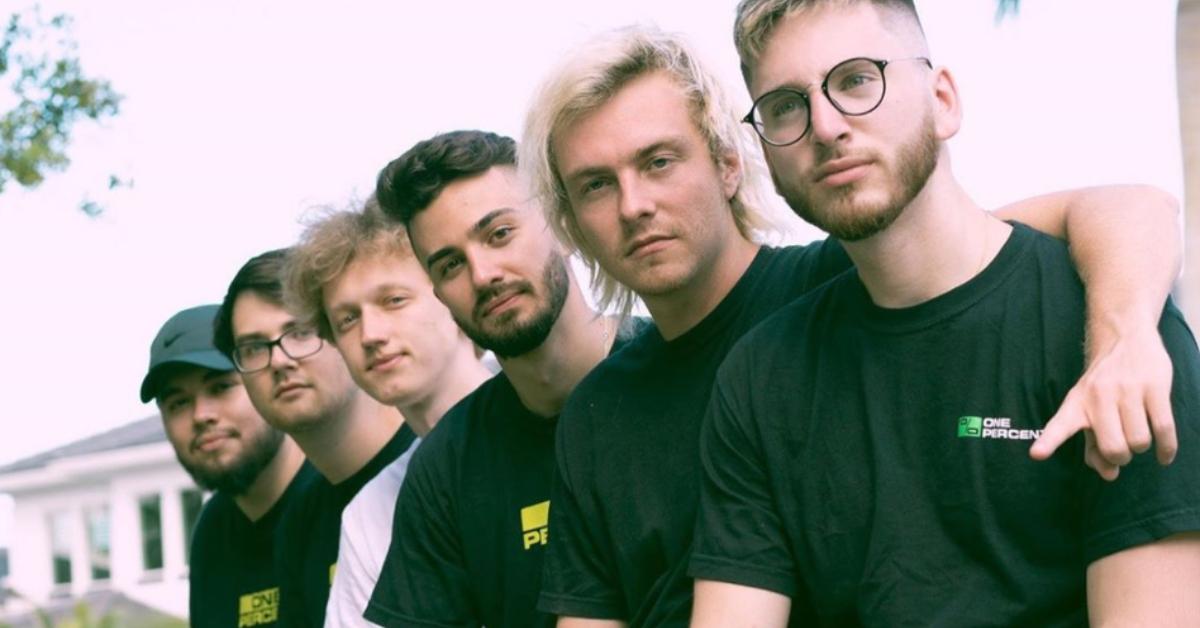 Article continues below advertisement
Randumb announced that he was leaving Red Reserve on March 25, 2018, and the other gamers followed suit a few months later as well.
"Today, after three plus years of being at Red Reserve, I've decided to part ways. I've never felt so confident and scared for a decision before, but I'm very ready. This is the right move, I know it is. [...] I absolutely love everybody in the house, we're still best friends," Randumb explained in a video titled "Why I Left Red Reserve."
Kiwiz and Nicks both posted a similar video on May 9, 2018, in which they both emphasized that they remain friends with their fellow gamers.
Article continues below advertisement
The group went on to play for Obey Alliance, which they left around May 2019. By June 2019, they were all signed with Luminosity Gaming, one of the most prominent esports organizations out there.
Article continues below advertisement
The Once Percent team comprises of accomplished 'Fortnite' players like Formula.
Kiwiz, Formula, and co. announced via a new video posted on Monday, July 6, that they are reuniting once again — and this time, they will be living in a dazzling villa furnished to the highest standards.
Article continues below advertisement
In the 12-minute-long video titled "Introducing the One Percent Fortnite House - (ft. Formula, Kiwiz, Nicks, Randumb)," the gamers take turns providing some insider knowledge about the best rooms in the property.
The clip offers a rare glimpse into what their everyday life might be like, featuring shots about the spacious kitchen, the master bedroom, and beyond. As Formula explains at the beginning of the video, they even have a piano Frank Sinatra played in the past.
Article continues below advertisement
As to the best part? As Formula explains, they managed to secure the house without any help from sponsors, advertisers, or other commercial entities.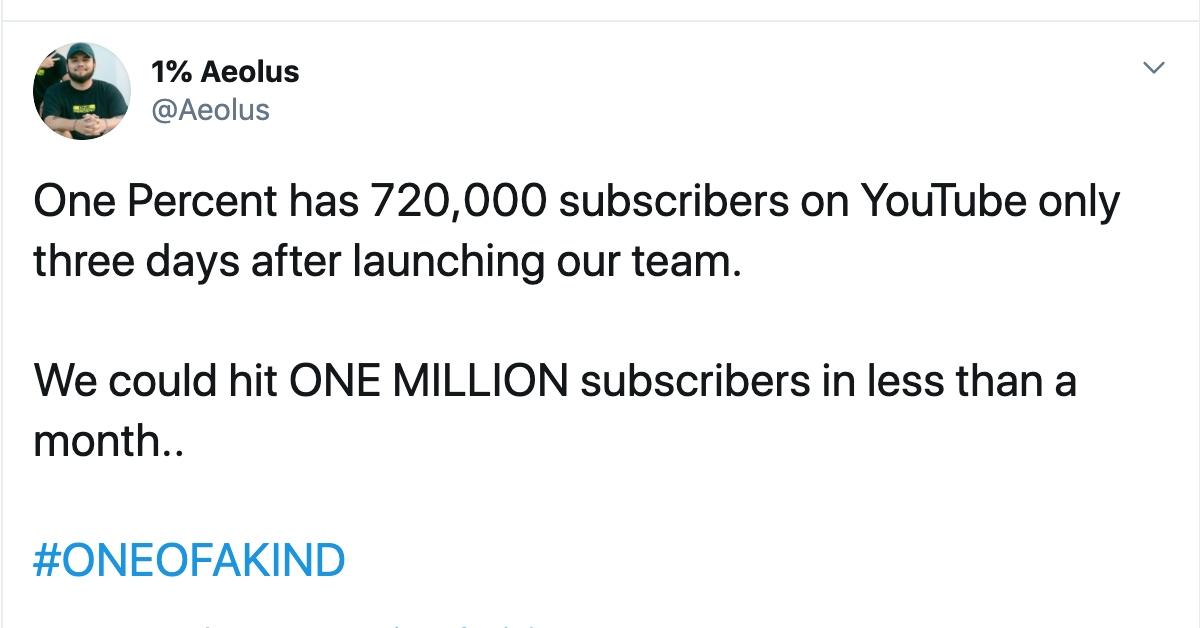 Article continues below advertisement
"Just to let you know guys real quick, we actually purchased this multi-million dollar property thanks to all of you guys watching our videos and supporting us over the years. We were able to buy this house with our own cash, no investors, completely self-funded, everything you see here, we paid for, ourselves," Formula said.
The video marks the first occasion the famous Fortnite gamers made an appearance under their new moniker. What's more, it offers a rare opportunity for viewers to learn more about where they shoot their videos, what kind of equipment they use, and what their most-prized possessions are.