There Are a Lot of Different Pride Flags Flown During June, but What Do They All Mean?
Happy Pride Month! Chances are you'll be seeing a lot of pride flags — but what's the meaning behind each one? Here's a handy guide.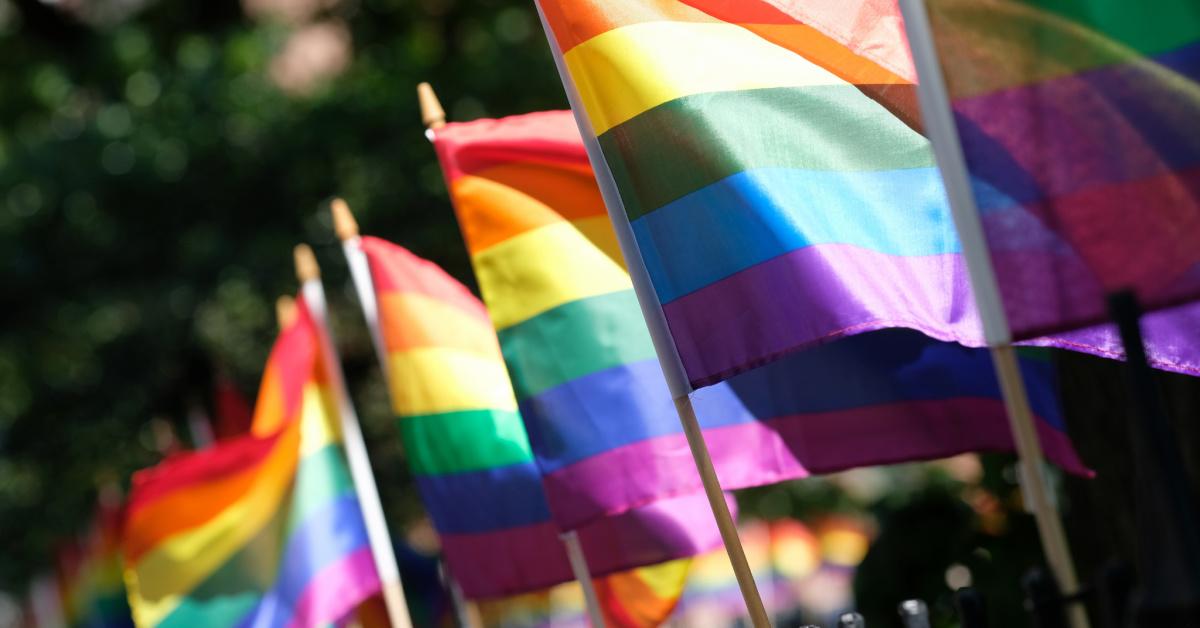 Happy Pride Month! Throughout the month of June, you'll likely see a bunch of different pride flags — either carried in Pride parades, posted up in the neighborhood, or shared across social media. One of the most amazing aspects of the LGBTQ community is how varied and diverse it is, and pride flags are the perfect way to celebrate that diversity! But what do all of the different pride flags mean? We're so glad you asked!
Article continues below advertisement
Rainbow Pride Flag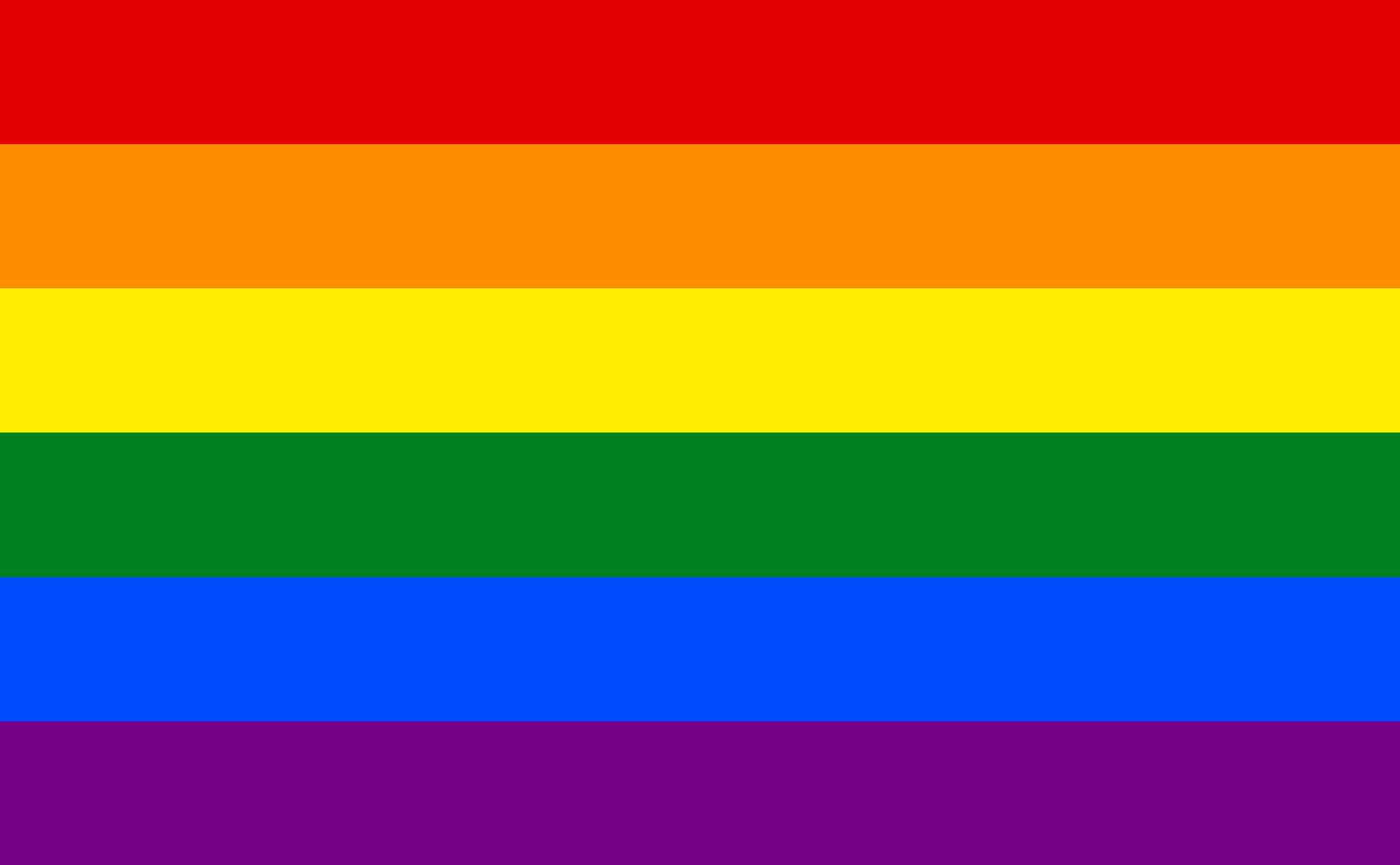 This is the flag you'll see most often during Pride events (as well as throughout the year). The rainbow flag was first popularized as a symbol for the gay community by San Francisco artist Gilbert Baker in 1978, though it now acts as a symbol for the entire LGBTQ community.
Along with help from volunteers, Gilbert hand-dyed and stitched together the fabric to make the first rainbow pride flags and then revealed them at the Pride parade that took place on June 25, 1978.
Article continues below advertisement
Gilbert's original design included eight colors (the ones you see here, plus pink and turquoise), and each color stood for something different: pink for sex, red for life, orange for healing, yellow for sun, green for nature, turquoise for magic, blue for peace, and purple for spirit. Pink and turquoise were eventually removed to make the flags easier to mass-produce, but Gilbert's design is recognizable by pretty much everyone these days.
Article continues below advertisement
Philadelphia's People of Color Inclusive Flag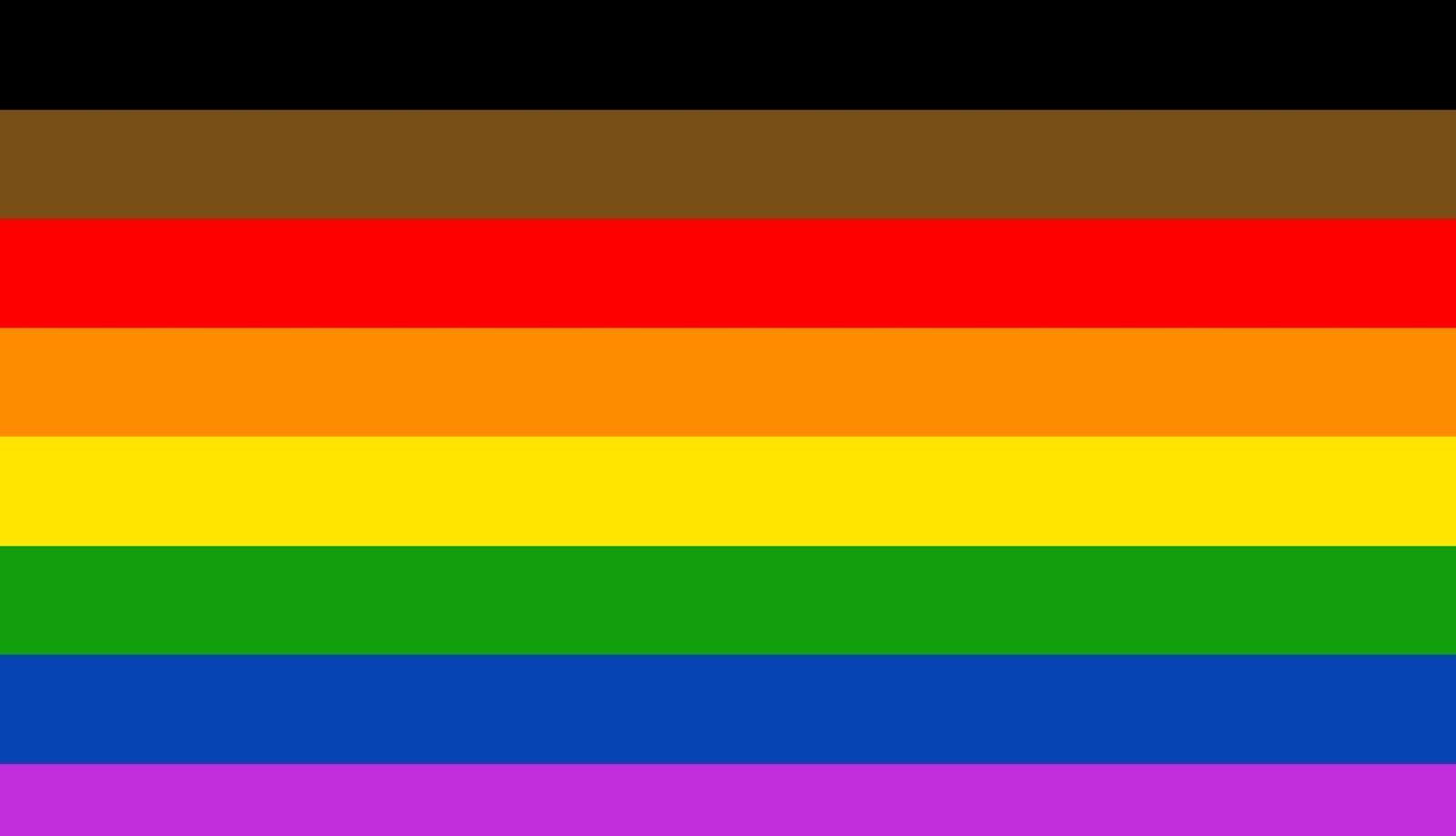 In 2017, the city of Philadelphia elected to add black and brown stripes to the traditional rainbow pride flag to represent people of color who are members of the LGBTQ community, as well as to acknowledge the fact that the LGBTQ movement was originally started by trans women of color and Black lesbians.
Article continues below advertisement
The Progress Flag
The progress flag is yet another pride flag that aims to be more inclusive. In addition to the black and brown stripes, the progress flag (which was designed by Daniel Quasar) also includes the white, pink, and light blue stripes of the trans flag. Together, these additional five stripes form an arrow on the left side of the flag. According to Daniel, "The arrow points to the right to show forward movement, while being along the left edge shows that progress still needs to be made."
Article continues below advertisement
Transgender Flag

The transgender flag was designed by trans woman Monica Helms in 1999 and first flown in 2000 at the Phoenix, Ariz., Pride parade. According to Monica, the white stripe is meant to represent people who are non-binary, while "those people who want to be a part of the binary, they're included in it with the colors [pink and blue]."
Article continues below advertisement
Lesbian Flag

The lesbian flag above was designed by artist Emily Gwen and started circulating around social media in 2018. It features seven stripes that represent (in order from top to bottom) gender non-conformity, independence, community, unique relationships to womanhood, serenity and peace, love and sex, and femininity. Emily says that the flag was created "to be inclusive and supportive of ALL lesbians. This includes trans and nonbinary lesbians, and lesbians who use pronouns other than she/her."
Article continues below advertisement
Bisexual Flag

The bisexual flag was designed by activist Michael Page in 1998. The flag is composed of pink and blue stripes (which each take up 40 percent of the flag and which represent homosexuality and heterosexuality, respectively), and a purple stripe (taking up the middle 20 percent of the flag and representing a combination of homosexuality and heterosexuality).
Article continues below advertisement
Asexual Flag

The asexual flag consists of four horizontal stripes. The black stripe represents asexuality. The gray stripe represents the so-called "gray area" between sexuality and asexuality (as not every person falls firmly in one category or the other), the white stripe represents sexuality, and the purple stripe represents community.
Article continues below advertisement
Aromantic Flag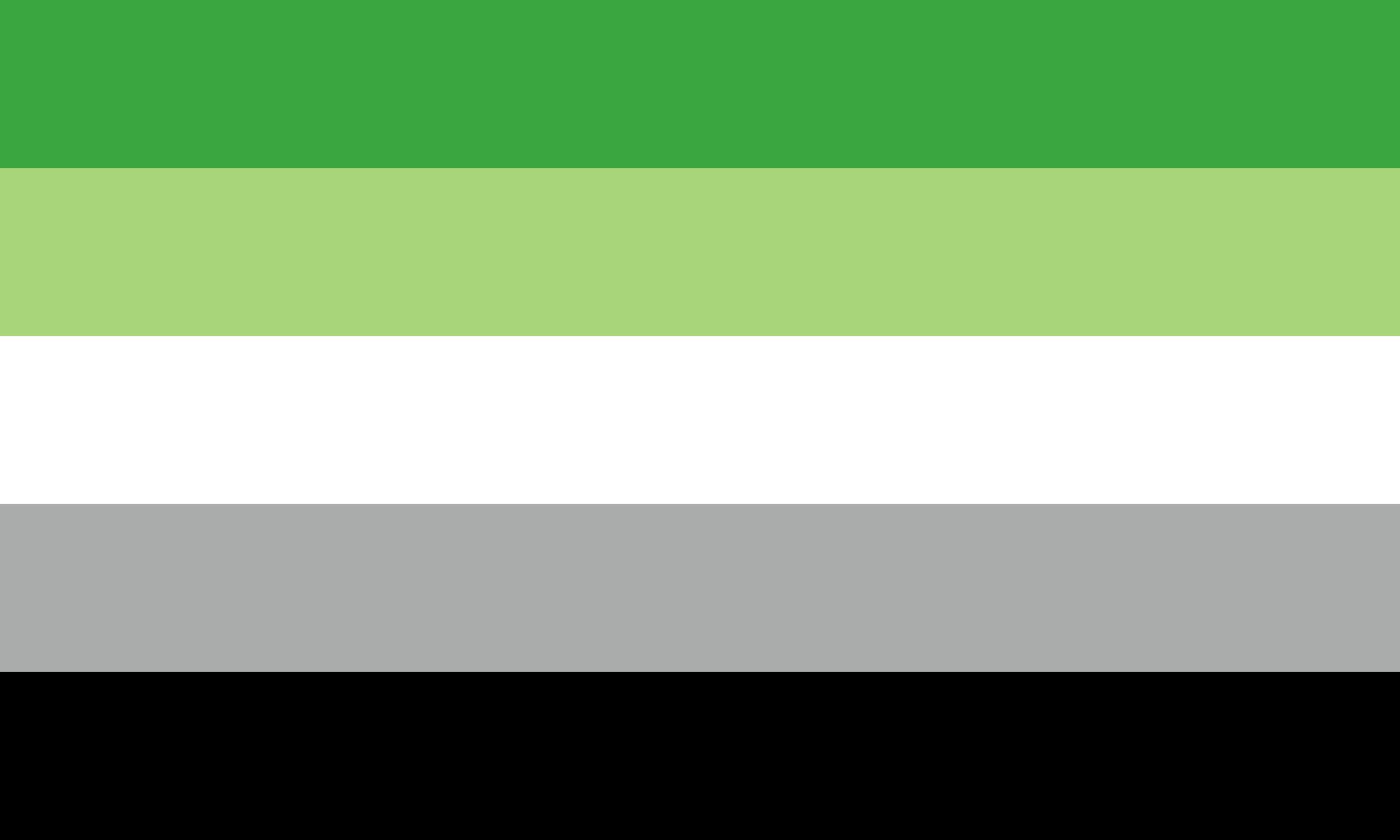 Aromantic flags are used to celebrate people who live without romantic attraction. There is often overlap between people who are asexual and people who are aromantic, but not everyone who fits into one category also fits into the other.
Article continues below advertisement
Non-binary Flag

The non-binary pride flag was designed in 2014 by 17-year-old Kye Rowan. The yellow stripe represents people whose gender exists outside the binary. The white stripe represents people who are multigender. The purple stripe represents people whose gender is a mix of female and male. The black stripe represents people who lack gender (also known as being agender).
Article continues below advertisement
Agender Flag

There's also a flag specifically for agender people. This flag uses black and white stripes to represent the absence of gender and a green stripe to represent non-binary genders.
Article continues below advertisement
Intersex Flag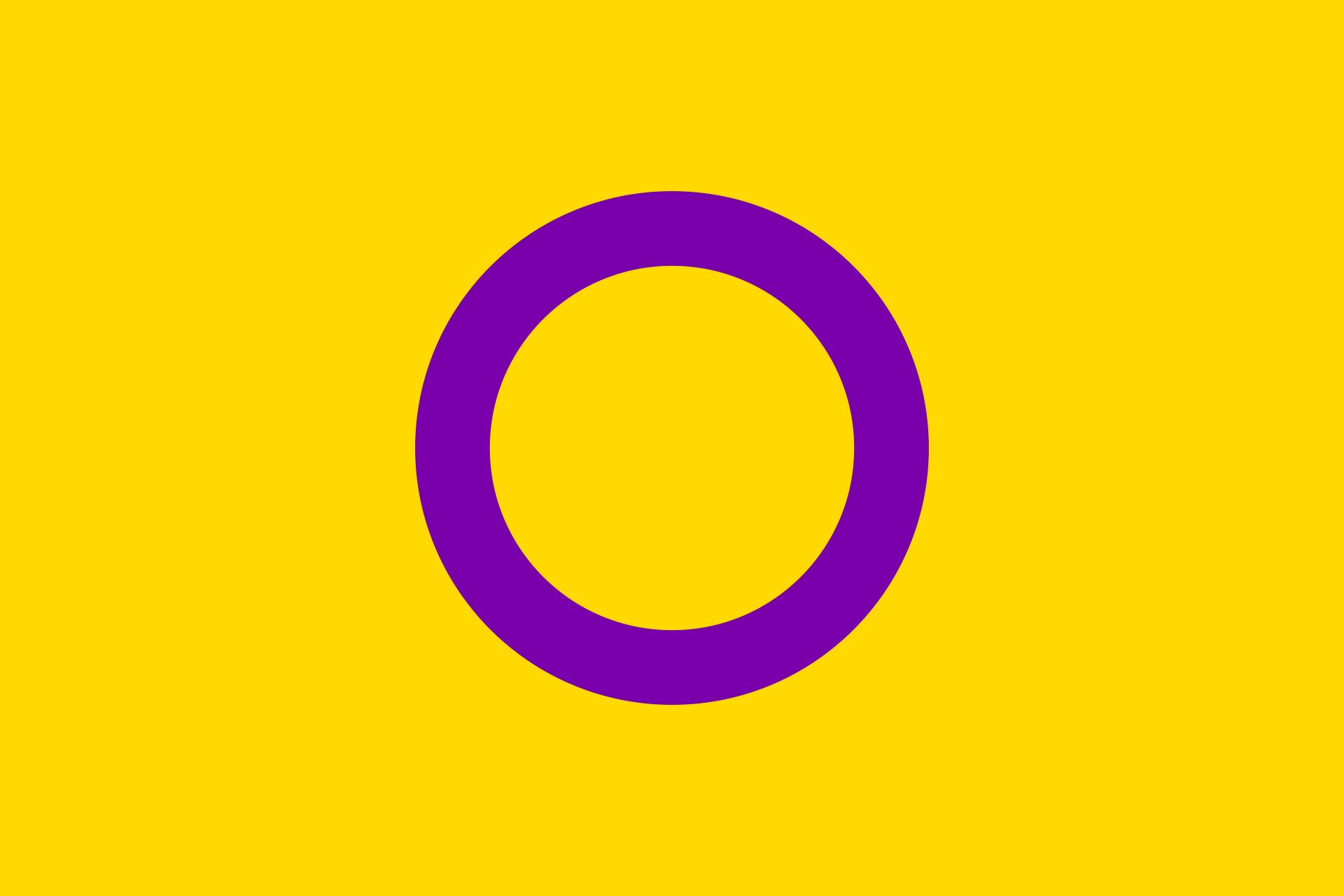 The intersex flag was designed by the organization Intersex Human Rights Australia in 2013. It features a purple ring on a yellow field. The circle is described as being "unbroken and unornamented, symbolizing wholeness and completeness, and our potentialities. We are still fighting for bodily autonomy and genital integrity, and this symbolizes the right to be who and how we want to be."
Article continues below advertisement
Pansexual Flag

The pansexual pride flag first appeared on the internet in 2010. The different colors of the flag represent pansexual people's interests in women (pink), men (blue), and non-binary and gender-nonconforming people (yellow).
Article continues below advertisement
Polysexual Flag

The polysexual flag is meant to represent people's attraction to some genders (but not all genders). The pink represents attraction to females, the blue represents attraction to males, and the green represents an attraction gender-nonconforming people.
Article continues below advertisement
If you or someone you know is a member of the gay, lesbian, bisexual, transgender, queer, and questioning community and need support, the LGBT National Help Center provides free and confidential resources.