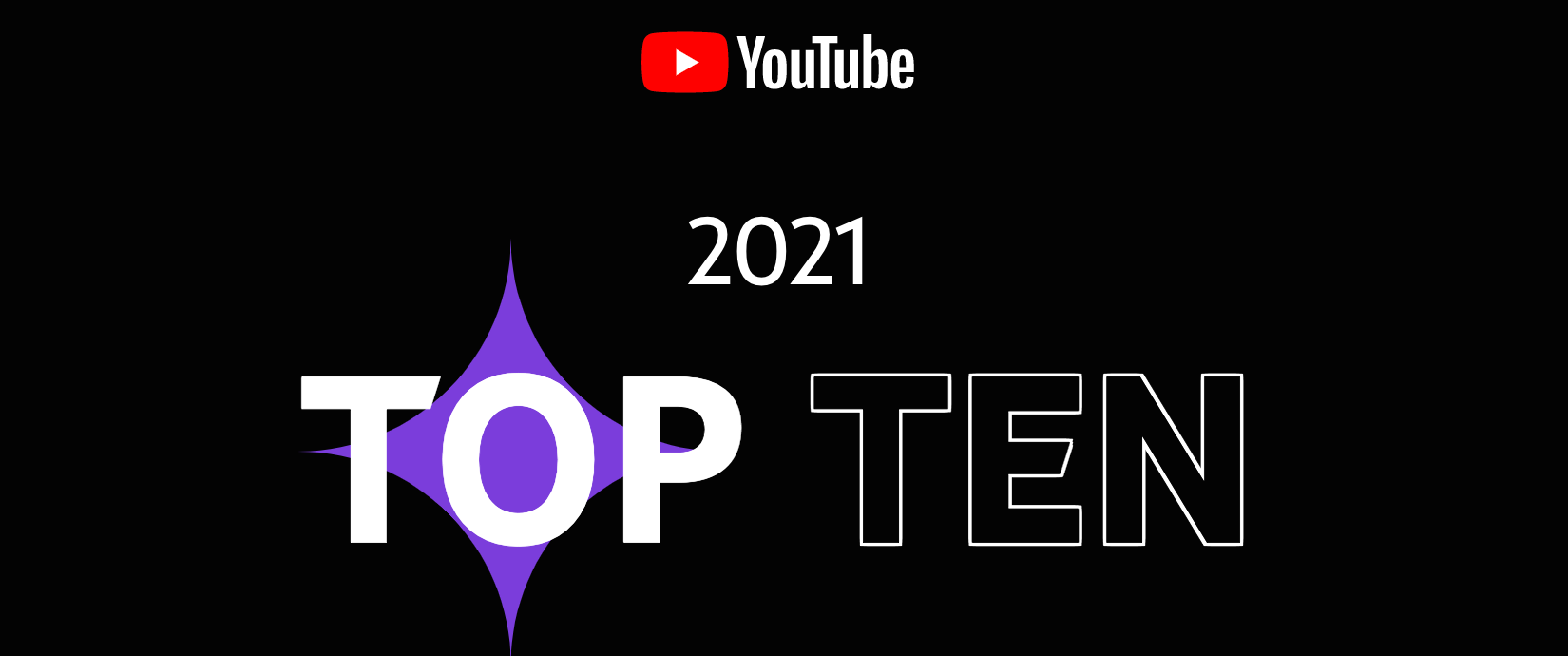 No, MrBeast's 'Squid Game' Is Not the Highest Trending Video of 2021 — Here's What Is
When you think of the top trending videos on YouTube, what comes to mind? Do you think of your favorite creator? A particular video that always pops up?
So much content exists on YouTube that it's hard to know exactly what the top trending videos are, but luckily, the platform recently released its top trending videos in the U.S. and they truly stand out from the crowd.
Here are the top trending YouTube videos of 2021.
Article continues below advertisement
10. Dude Perfect: "Game Night Stereotypes" — 30 Million+ Views
In our view, game night is the best night and it looks like the 635,000 people who liked this video agree. We all know what it's like to play games with people who have irritating habits.
In this video, we see all the types of people we hate playing games with, and for good reason. There's no way we need to wait half an hour for you to roll the dice.
9. Forge Labs: "I Spent 100 Days in a Zombie Apocalypse in 'Minecraft'... Here's What Happened" — 43 Million+ Views
For a lot of players, Minecraft is a creative escape with just enough danger to keep you alert. But in this video, that's taken to a whole new level when Forge Labs survives a zombie apocalypse. The way this is put together makes watching it feel like a movie more than a Let's Play, and you start to really hope these pixelated characters can make it out alive.
Article continues below advertisement
8. Biden Inaugural Committee: "The Inauguration of Joe Biden and Kamala Harris | Jan. 20th, 2021" — 14 Million+ Views
So many Americans gathered around their TVs to watch the 2021 Presidential Inauguration of Joe Biden and Kamala Harris. But luckily for everyone who missed it, there's YouTube. The video currently has over 14 million views, although it might have more if it wasn't close to seven hours long.
Article continues below advertisement
7. America's Got Talent: "Golden Buzzer: Nightbirde's Original Song Makes Simon Cowell Emotional" — 37 Million+ Views
Any fan of Simon Cowell's knows how stone-faced he can be. He isn't one to show emotion and tells contestants on every show he's been a part of exactly what he thinks. So, to get him emotional with a performance is a big deal.
In this video, Jane Marczewski, aka Nightbirde, starts singing an original song — "It's OK" — about the year she spent battling cancer. To say the performance is great is an understatement.
Article continues below advertisement
6. Dhar Mann: "Kids MAKE FUN OF Boy With AUTISM, They Instantly Regret It" — 45 Million+ Views
Listen, kids. Bullying isn't OK and some people need to learn that the hard way. In this skit by Dhar Mann, Dhar shows what it's like for so many kids who are treated horribly for being different. A kid named Sam has autism and is being bullied in school by a classmate named Kyle. Despite how nice Sam tries to be, it seems he can't do anything to get on Kyle and his friends' good side.
Article continues below advertisement
5. CoryxKenshin: "Friday Night Funkin' KEEPS GETTING BETTER AND BETTER (Part 2)" — 21 Million Plus Views
In Part 2 of CoryxKenshin's Friday Night Funkin' Let's Play, we get to see a great mix of Cory's personality and the upbeat nature of this rhythm game. Here, he's playing "Week 3," which has a hard difficulty level. Watching this video will make you want to dance along.
Article continues below advertisement
4. NFL: "The Weeknd's FULL Pepsi Super Bowl LV Halftime Show" — 42 Million Plus Views
Let's be honest, so many of us only really watch the Super Bowl to see the Halftime show and 2021 was no exception. The Weeknd gave a performance worth watching, and played some of his biggest hits like "Can't Feel My Face" and "Blinding Lights."
The NFL has ensured that you can only watch their videos on YouTube's platform. You can check out The Weeknd's performance here.
Article continues below advertisement
3. Mark Rober: "Glitterbomb Trap Catches Phone Scammer (who gets arrested)" — 48 Million+ Views
We never thought we'd see the phrase "glitter bomb" and "phone scammer" in the same sentence. Yet here we are, and this honestly looks like the best kind of revenge for anyone who's ever tried to mine you for your personal data.
Article continues below advertisement
2. Dream: "Minecraft Speedrunner VS 5 Hunters" — 62 Million+ Views
Yes, this is another Minecraft video, but with some key differences. Streamer Dream got more than two million likes on a video in one day and in exchange, he had five friends hunt him down to stop him from beating the Ender Dragon.
Article continues below advertisement
1. MrBeast: "I Spent 50 Hours Buried Alive" — 147 Million+ Views
It's no surprise that the No. 1 video on this list is by MrBeast. He did just recreate Squid Game, after all. It's like there's nothing he can't do. 50 hours buried alive means that the YouTuber spent more than two days in a coffin-shaped box with just a few supplies and cameras.
Did your favorite videos make YouTube's top trending list? Are there any you wish had made it to the list?