'MultiVersus' Announced Its First Character Delay With Black Adam — When Will He Come Out?
When is Black Adam coming to 'MultiVersus'? The latest addition to the WB fighting game was delayed shortly following his reveal in late October.
The schedule for new characters in MultiVersus has been reasonably consistent so far. The free-to-play platform fighter features an ever-increasing roster of Warner Bros. characters ranging from Batman and Bugs Bunny to Arya Stark and LeBron James because he was in that one WB movie that one time. Throughout the game's first season, several characters have been added to the initial selection, but players are currently wondering when Black Adam is set to arrive.
Article continues below advertisement
The DC anti-hero was recently star of his own feature-length film that opened to both critical derision and box-office success. But several months before the film even came out, Black Adam has graced the Season 1 banner (and subsequent startup screen) of MultiVersus. He is currently slated as the final addition to the game before a major content update in November, but when is Black Adam coming to MultiVersus? Here's what we know so far.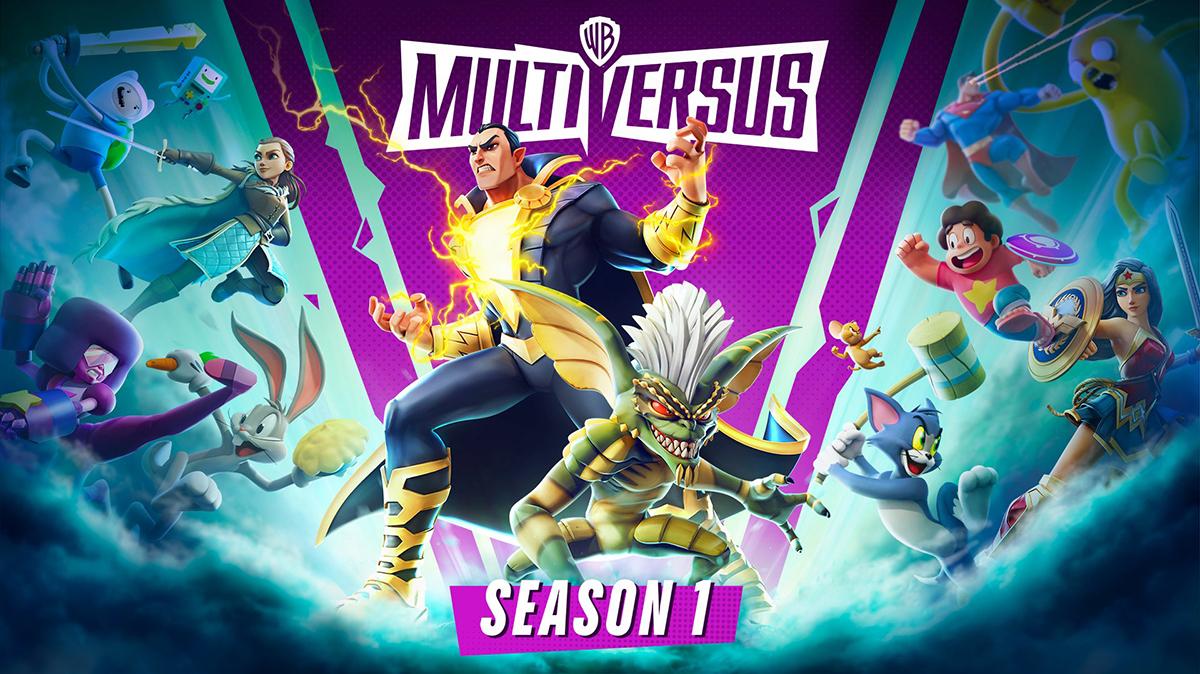 Article continues below advertisement
When is Black Adam coming to 'MultiVersus'? He was supposed to be here by now.
Black Adam was teased to be coming to the game when Season 1 first launched back in mid-August. Since the start of the season, the following characters were added to the game in this exact order:
Morty Smith (Rick and Morty)
Gizmo (Gremlins film series)
Rick Sanchez (Rick and Morty)
Stripe (Gremlins series)
As of this writing, Black Adam is meant to arrive some time before Season 1 ends on Nov. 15. But do we have a release date for him yet? The details are murky.
On Oct. 24, the official MultiVersus YouTube channel uploaded a small teaser for the character. Instead of gameplay or even a cinematic, the teaser simply shows a MultiVersus arcade machine that briefly flashes with Black Adam's profile. According to the video description, he was meant to arrive "later [that] week," meaning some time during the week of the 24th.
While that was a vague but reasonable timeline for players to wait on, Black Adam is reportedly still in the works.
Article continues below advertisement
Two days later on Oct. 26, the MultiVersus Twitter posted an update, stating that "the Gods have spoken and Black Adam is not quite ready to change the hierarchy of MultiVersus. Stay tuned and thank you for your patience."
Fun and nerdy jargon aside, this essentially means that Black Adam's arrival to the game is delayed. This marks the very first content delay for MultiVersus since the game officially launched. On the plus side, the tweet does also show Black Adam as he appears in the game.
As for when he will arrive, there has been no formal announcement concerning his release date. Typically, the gap between new characters being added to the game lasts approximately two weeks. Black Adam would have fallen into that same schedule if not for the delay.
However, we can reasonably assume that Black Adam will arrive some time before Nov. 15 when Season 1 is scheduled to end.
MultiVersus is available on PlayStation, Xbox, and PC platforms.