Hödr Is Briefly Mentioned in the First 'God of War' PS4 Game — An Explainer on the Norse God
Who is Hödr? Does he appear in the upcoming 'God of War: Ragnarok'? Here's an explainer on the Norse god and his presence in the PlayStation games.
In the soft reboot God of War series on PlayStation and PC, the Spartan God Kratos is separated from his former home as he takes on the pantheon of Norse mythology. Kratos' journey throughout the nine realms brings him face to face with giant serpents, Valkyrie warriors, and brutish viking gods as he and his son Atreus attempt to survive with the figures of the Aesir constantly hovering over them.
Article continues below advertisement
Though the games, including the new God of War: Ragnarok, take several creative liberties with Norse mythology, all of its characters and its numerous storylines have their roots in these well-known Nordic tales. As such, many gods from across the mythology have made an appearance in the first game and could most certainly show up in the sequel.
Hödr is one such god who may yet appear in the games, but who is he?
Spoiler alert! This article may contain spoilers for God of War: Ragnarok.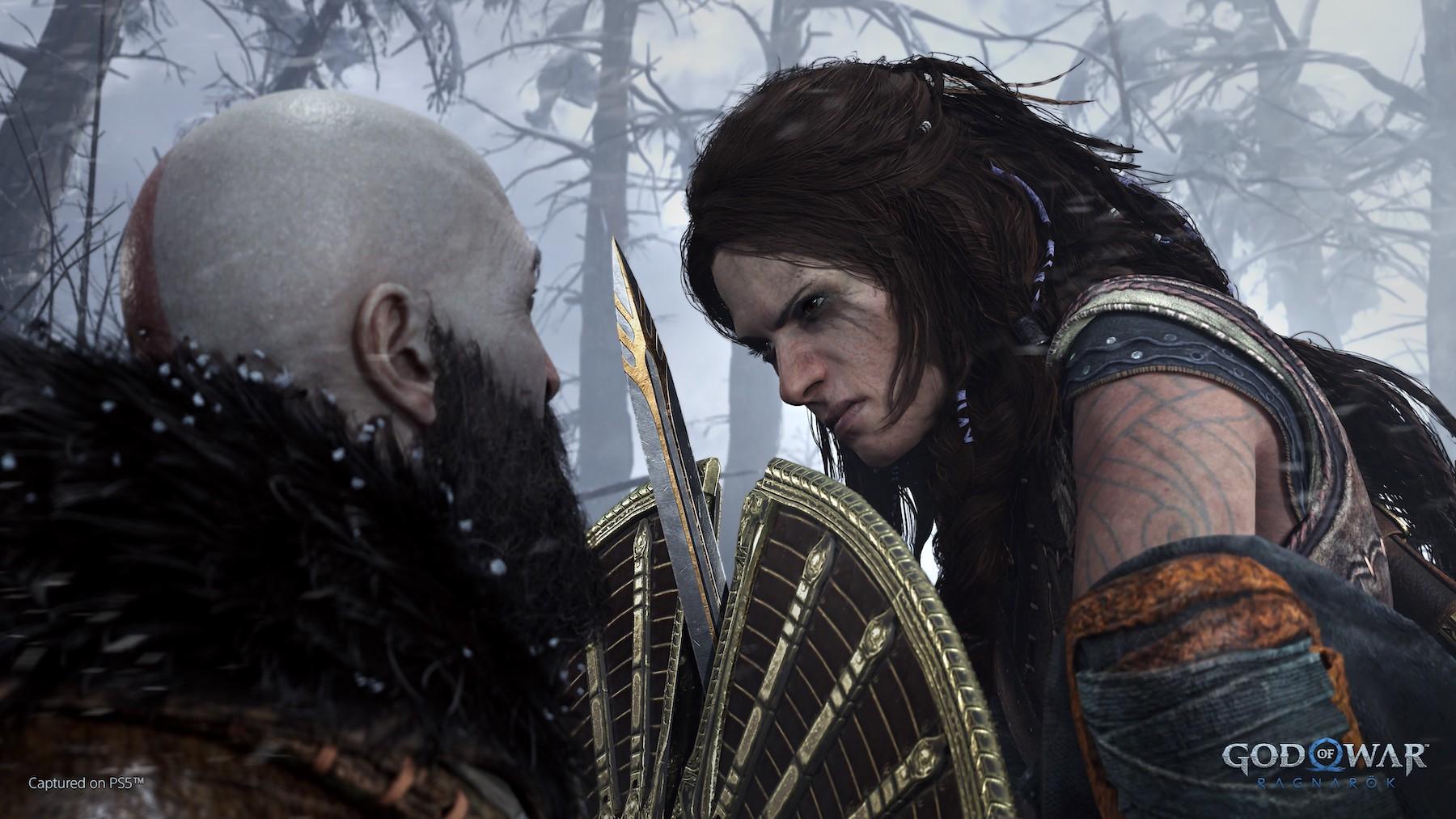 Article continues below advertisement
Who is Hödr? Will he show up in 'God of War: Ragnarok'?
In original Norse mythology, Hödr (also spelled Hodur) is the blind God of Darkness and the son of the all-father Odin. This also makes him the half-brother of Thor and Baldur, and he also shares blood with other Norse figures like Modi and Magni.
In these folktales, Hödr is tricked by the god of mischief Loki into killing Baldur. While Baldur is made immortal and impervious to everything but mistletoe, Hödr inadvertently kills Baldur by striking him with an arrow made from mistletoe.
Hödr only receives a passing mention in media related to the 2018 God of War game, as he doesn't even physically appear in the game itself. Reportedly, he is mentioned by Mimir in The Lost Pages of Norse Myth, an audio podcast that fleshes out the world of the game.
According to Mimir, Hödr is seen alongside several other Norse gods as they bear witness to the First Great War.
His role in killing Baldur is fulfilled by Kratos and Atreus at the end of the first game.
Article continues below advertisement
While he doesn't make an appearance in the first game, there are hints to suggest that he will appear in God of War: Ragnarok. According to a set of spoilers leaked onto the internet, a man without pupils will serve as a boss at some point in the game. Fans have already theorized this purported boss to be Hödr, considering the god is blind in traditional Norse lore. However, these leaks have yet to be confirmed, so please take this with a grain of salt.
We already know that Kratos and Atreus will encounter more figures from Norse mythology in the new game. Thor was already teased at the end of the first game and has made appearances in many trailers. The two of them are also on the hunt for Tyr, one of the last remaining Giants who was thought to be dead. There's a good chance that more Norse gods will arrive, and Hödr could very well be one of them.
God of War: Ragnarok arrives on PlayStation 4 and PlayStation 5 on Nov. 9.