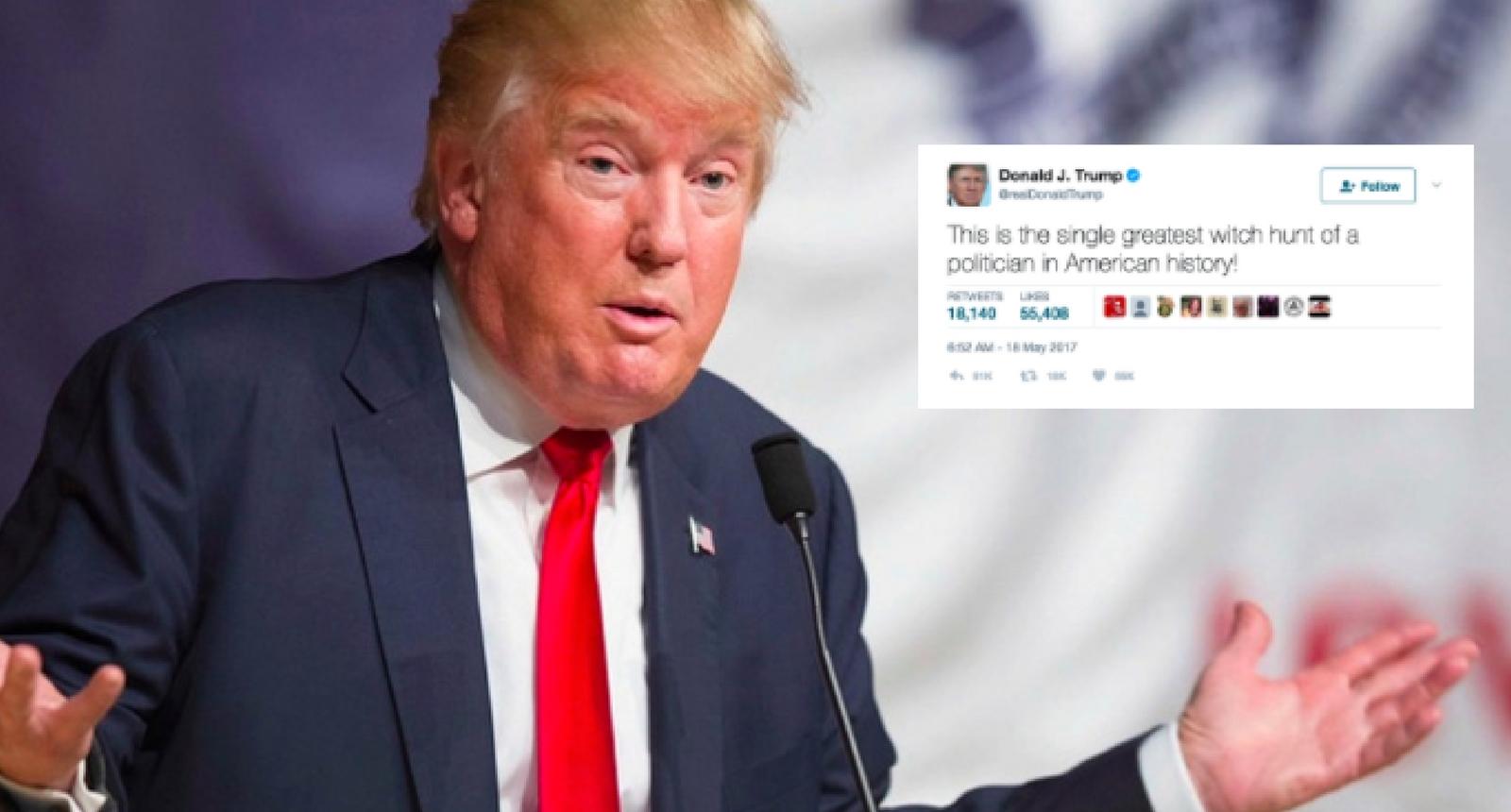 Trump Just Had Another Twitter Meltdown, And It's The Absolute Last Thing He Should Have Said
By Justin Luke
Last night, President Trump issued an "official statement" about the sudden FBI appointment of an independent investigator to look into his potential collusion with Russia. It came as no surprise as the President has openly denied any involvement and would welcome proving his innocence. Well nows his chance:
In the statement, "President Trump" said:
"As I have stated many times, a thorough investigation will confirm what we already know — there was no collusion between my campaign and any foreign entity.I look forward to this matter concluding quickly. In the meantime, I will never stop fighting for the people and the issues that matter most to the future of our country."
Many felt that this seemed a bit too calm and even-keeled for our notoriously thin-skinned President. And those people were right.
Some might say that President Trump's hunt for President Obama's birth certificate back in the day would qualify as a greater witch hunt. One that was debunked not once -- but twice after Obama provided his actual birth certificate to the world to assess. Probably still wasn't good enough.
Or, perhaps, Hillary Clinton's mischievous emails and Wall Street transcripts?
But President Trump covered Clinton and Obama, too, in his second explosive tweet:
While the White House scrambles to explain how a President that "welcomed" an independent investigator last night suddenly woke up at 6AM to realize it was actually a witch hunt, folks on Twitter are taking pot shots at the thin-skinned President.
Conversely, Trump also has his defenders with their own special blend of... facts.
Another matter worthy of inquisition: what happened between President Trump's 6AM and 9AM tweet?
We're going to wait and see if someone can line it up with a Fox and Friends report, perhaps.
That'd make a lot of sense.