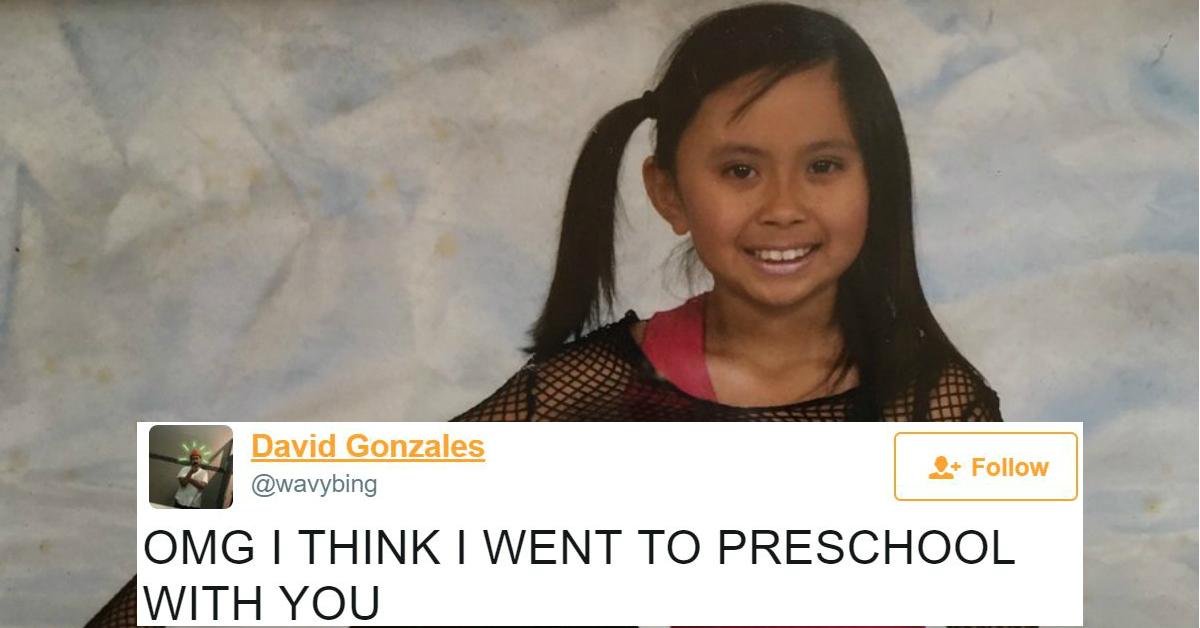 Girl Reunites With Childhood Crush After Posting Hilarious Throwback Of Her Hair
By Mustafa Gatollari
There's something undeniably magical about your childhood. No matter how old you get, there are some defining moments in your life that stand out forever. Be it embarrassing haircuts, or perhaps the way you dressed for you year book photo. We always seemed to find really horrible ways to immortalize how awkward it was to be a kid. I mean if we all look back -- we could probably find some pictures that would make us ask why on earth Mom let us go to school like that or how we all ended up taking a picture with our brothers and sisters piled into a bathtub.
It's these moments that are honestly something we should cherish when we look back at life. That is, if you have a thick enough skin.
For twitter user @urchicahanna, it was a regrettable hairstyle choice her mother picked out for her. It's certainly something we can relate to:
But as fate would have it, posting said regrettable hairstyle choice ended up bringing back another unforgettable childhood memory.
Her childhood crush. It all came rushing back at once.
Other people recognized him, as well. It's a whole school reunion.
It didn't take long before someone popped the question on her behalf.
And as fate would have it...
So it's pretty much official now.
Of course there were some people who didn't know what all the fuss was about.
But there was a simple answer.
This modern tale is just a testament to the true power social media holds.
Reunions happen at the times when we least expect it. We're glad these two could share a funny moment together and look back at an old flame.