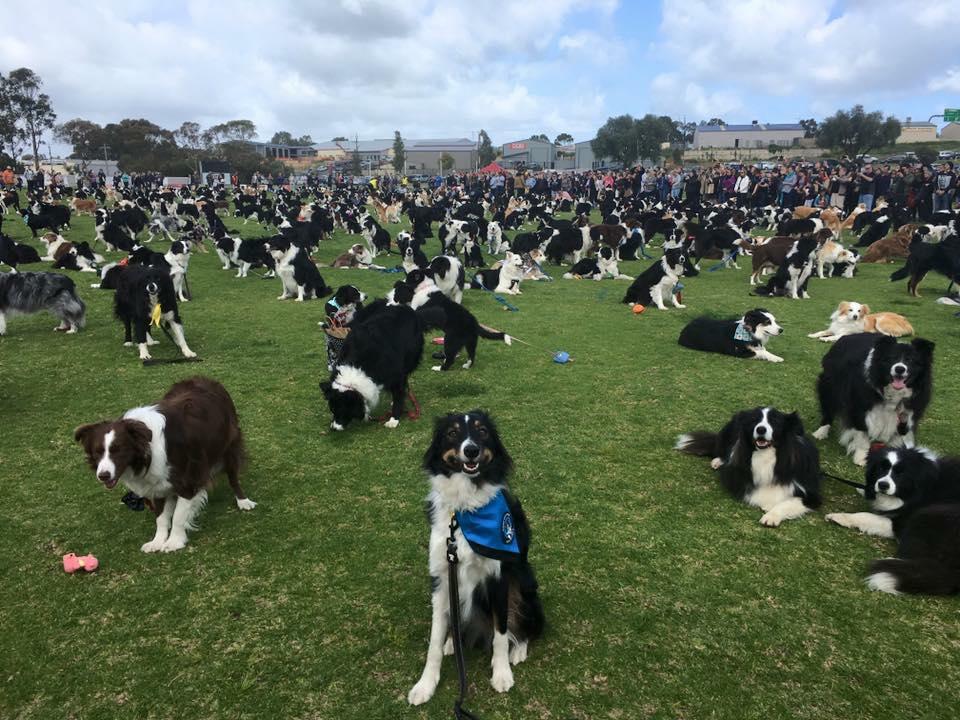 Over 500 Border Collies Just Got Together To Break A World Record
By Mark Pygas
They say records are meant to be broken. Some of the records, especially in the Guiness Book of World Records are so obscure and people see them and say "hey, I think I can beat that". Others are records that seem like they will never be broken and you say why the heck did someone do that. Other times, it just takes a little organization, persistence, and a large network on social media of people who have the same type of dog.
Something magical happened over the weekend. The dog owners of Willaston Oval, Australia, came together to break a rather strange record. In all, 576 border collies gathered in an attempt to break the world record for number of collies in one place.
The Guinness Book of World Records does not recognize breed-specific accomplishments, so the record is unfortunately unofficial.
But they did raise over $6,000 for charity and broke the previous unofficial record of 503 dogs.