A Complete Beginner's Guide to Your First Hour of 'Elden Ring'
FromSoftware's newest game, Elden Ring, has attracted a whole new crowd of players to the developer's traditionally difficult games. While many rediscovered their love of gaming during the pandemic through titles like Animal Crossing, Elden Ring is a whole new ballgame that can be very intimidating to novices.
This guide is aimed at those who are new to the developers' style of gameplay and are really looking for a walkthrough of the first few moments in the game. Here's what to do first in Elden Ring.
Article continues below advertisement
Here's what to do in your first hour of 'Elden Ring.'
For starters, I simply cannot stress this enough: Let the game fully download before starting it. I made the mistake of diving in as soon as the game would open on my PS5 and ended up having to end my first session early because the rest of the game needed to download before I could advance. Don't be like me. Be patient.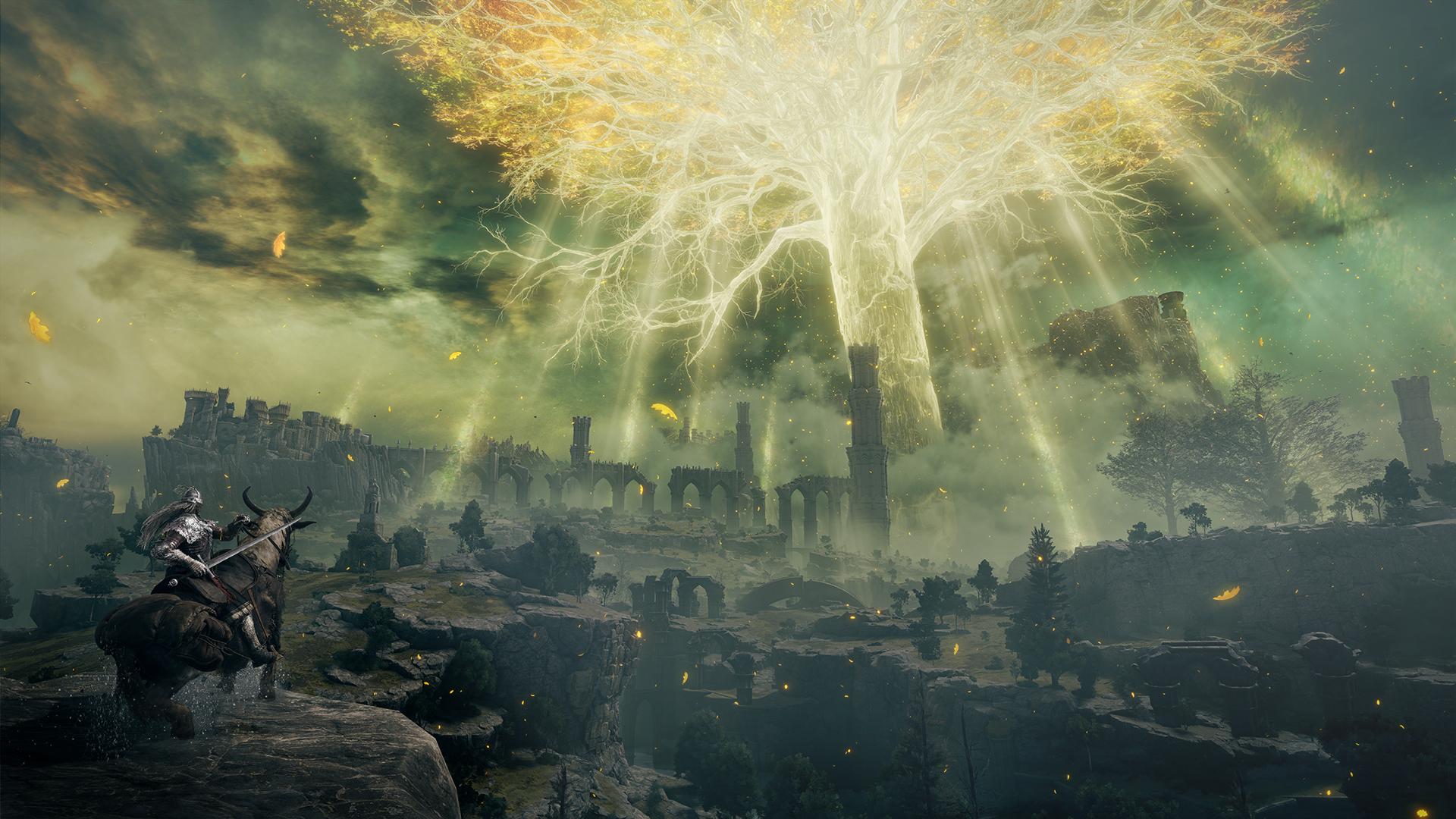 Article continues below advertisement
When selecting your character, you can really start with any class you want, though the Vagabond is the best option for newcomers, solely because its stats allow it to take decent damage as you adapt to the game's style. You can mess with quite literally every aspect of the character, so feel free to play around with the customization options and really make your character unique. You can also pick a free item to start the game with — don't skip this. Take the free item.
Once your character is created, you're dropped into a dimly lit room. Don't rush through this room. You'll find a dead maiden perched near the door. Interact with her to collect the Tarnished's Wizened Finger, which allows you to read messages left behind by other players (and leave some of your own).
Article continues below advertisement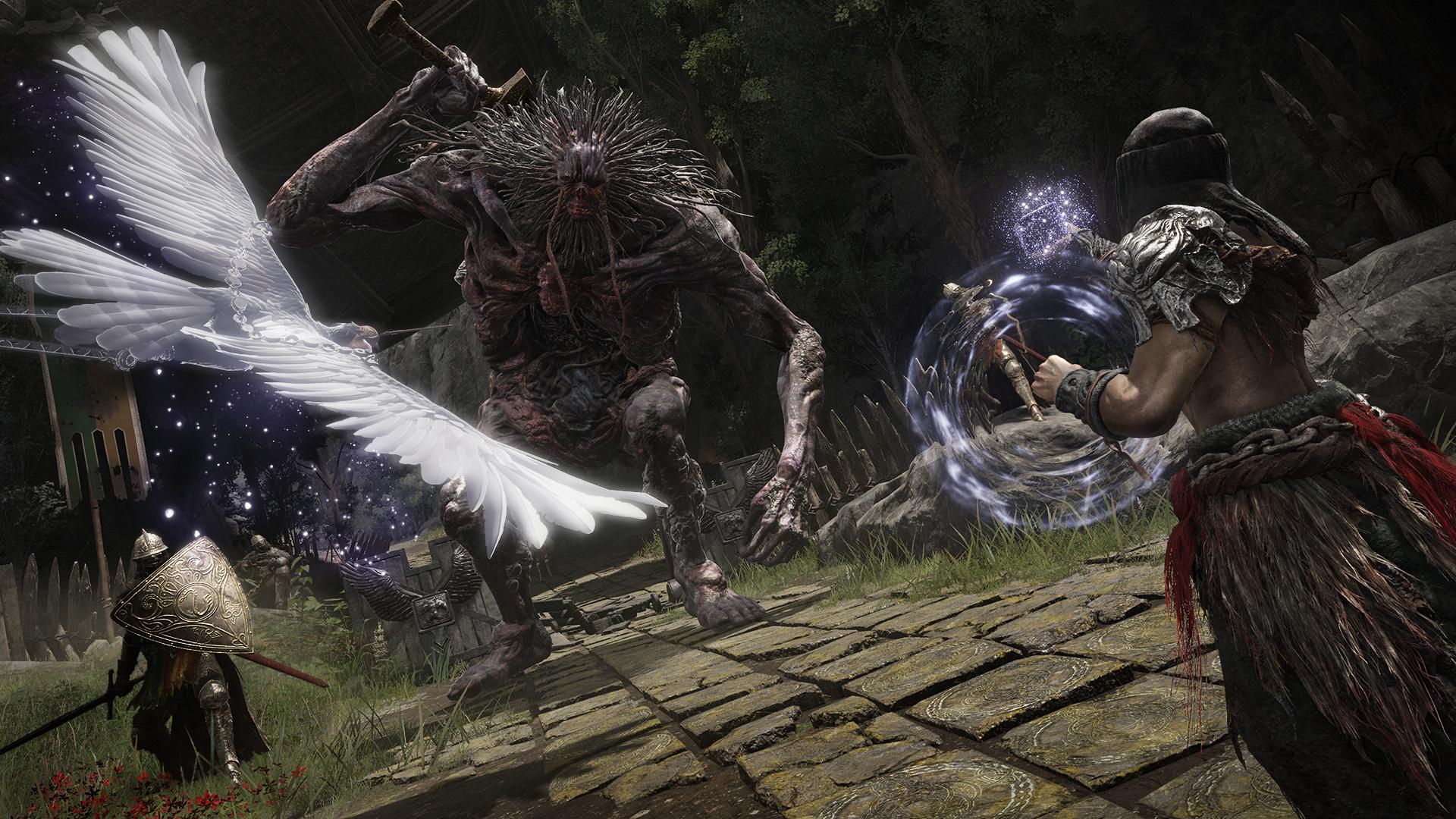 You can then exit the dingy room and begin exploring the world outside. You'll see a large, glowing tree off in the distance, as well as a castle. As you advance toward these two landmarks, you'll stumble your way into a boss battle almost immediately, facing off against Grafted Scion.
Article continues below advertisement
This is, of course, a jarring introduction to the game, but don't panic! You are not expected to defeat this boss. In fact, FromSoftware expects you to fail, which will trigger the cutscene that drops you into the Stranded Graveyard. There, you'll find the game's tutorial in the Cave of Knowledge.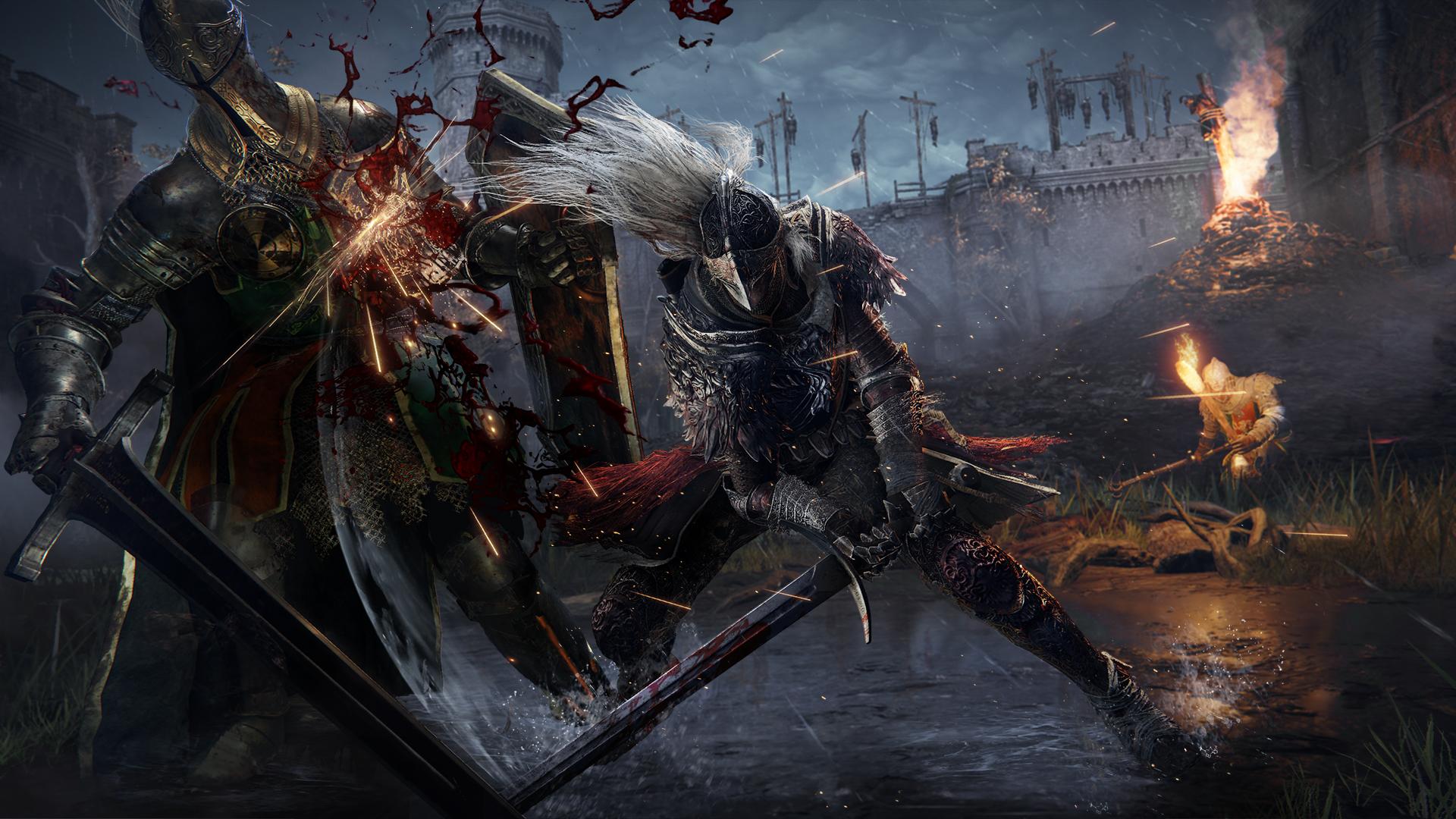 Article continues below advertisement
Follow the loop of the tutorial and defeat the bosses you come across, practicing the moves as they're introduced to you. This is also where you'll find your first Site of Grace and Stakes of Marika (which are locations where you can respawn when you die).
Every time you stop at a Site of Grace, your flasks will refill and you'll replenish your own stats — but your enemies will also respawn. Use this to your advantage and respawn the enemies as many times as you need, until you feel comfortable with the game's controls. Once you've got the hang of it, you can exit into the above world, Limgrave, through the door at the top of the stairs located to the left of the glowing tree. Exit and you can begin the game.
Article continues below advertisement
After this, let the light guide you.
Elden Ring has often been compared to the hit Nintendo title The Legend of Zelda: Breath of the Wild as one of the only other games to truly nail the open-world concept. Once you activate that very first Site of Grace, you can truly go anywhere you'd like. But in the first few moments of gameplay, you'll find a faint light that guides you to your next objective. Let it lead you — at least until you get the hang of it. Once you do, you can tackle whatever corner of the game you'd like whenever you'd like.
Remember that, like all FromSoftware games, Elden Ring will be difficult to complete. You will likely find yourself stuck facing an extremely challenging foe or puzzle on more than one occasion. The beauty of this game is that you can walk away at any time and return to any enemy once you've leveled up enough to take them on.
Elden Ring is entirely what you make of it — so have fun! The title is now available on PS5, Xbox Series X/S, and PC.