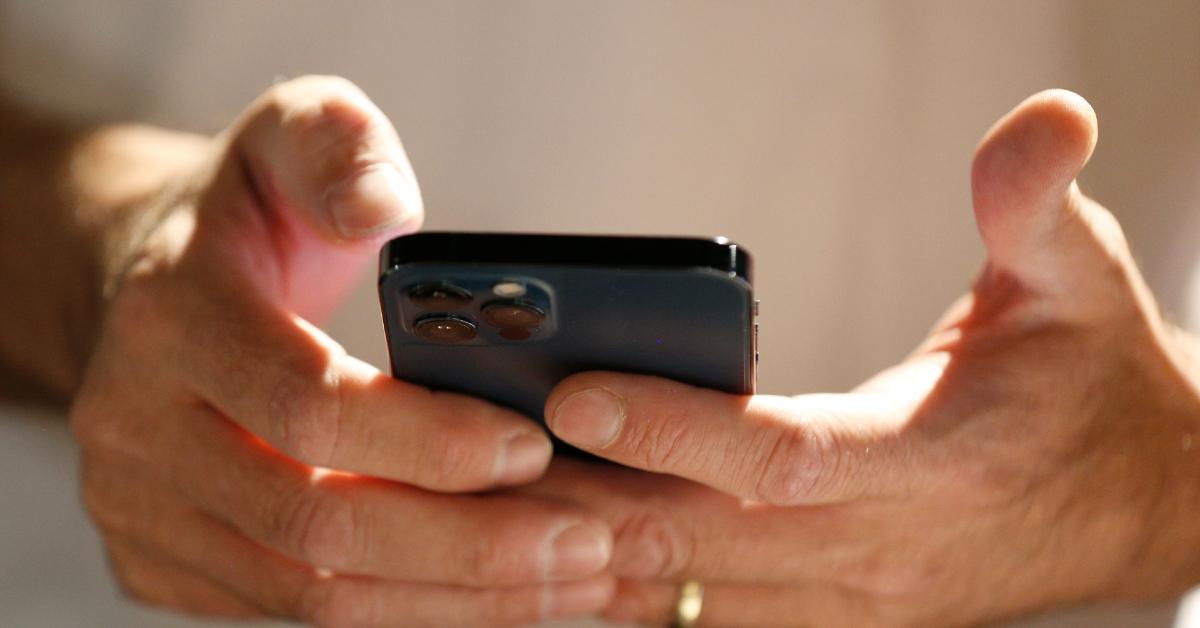 Family Records Cute Video on TikToker's Lost Phone, She Posts It to Thank Them
A TikToker posted the cute video a family recorded on her phone after they found it in Walmart's baby section.
Losing your phone is never fun, especially if it's packed with a bunch of personal data or you use it for payments, calling cabs, or just general living. It's kind of nuts to think there was a time before smartphones. The amount of pre-planning that would have to go in the simplest of ventures and not being able to reach your loved ones wherever they/you are is something that's easy to take for granted.
Article continues below advertisement
Misplacing your cell at home or in your car, while frustrating, is a way different story then dropping it in a public place, or a store. And with the astronomical rises in smartphone prices over the years, if your device isn't insured, that can cost a pretty penny. In those situations, you can only hope that no one spots it or, if someone does pick it up, they're an honest person.
Thankfully, that was the case for TikToker Michell DeMarcus, who was in a Navarre Walmart's baby section when she lost her phone, according to Penascola News Journal. Her device was scooped up by a family who thought it'd be a good idea to record a little video for her so she could see who found the device, and a slew of funny moments were captured in a span of 42 seconds.
Article continues below advertisement
The clip opens up with parents Jodi and Joshua Bugby, who begin rapping about finding Michell's phone. In the clip they show off their children, along with their embarrassed teen daughter, who doesn't look too enthused to be on camera.
Article continues below advertisement
Her folks get the sense that she's feeling embarrassed and start pointing that out on camera as she tries to escape the view of the camera lens. She then starts running away as her mom giggles and follows her increasingly embarrassed daughter.
Article continues below advertisement

Michell posted the video to her TikTok account with the caption: "This family is literally the cutest thing!!!! I hope they see this.!" As of this writing, the clip has garnered over 226,000 likes and clocked in well over a thousand comments.
Article continues below advertisement

TikTok users were smitten with the family. A search for Joshua Bugby online points to a LinkedIn profile that indicates he is a reverend based out of Gulf Breeze, Fla., so it seems that he's embodying those good Samaritan teachings by returning lost items to folks.
Article continues below advertisement

Many smartphones have a feature that allows users to snap a photo or record a video right from the lock screen. They won't be able to get access to the device, but whoever "opens" the phone later can decide what they want to do with the clip.
Article continues below advertisement

Many TikTokers expressed that they were glad Michell uploaded the clip:
"I just know they drove away in the van and laughed about this the entire way home!"wrote one.
"The vibes are immaculate," said another.
"I would trust this family with my life," wrote a third.
Article continues below advertisement

"IMAGINE LIVING WITH THEM!!! pure love everyday."
"if this isn't the most wholesome video...."
And while scrolling through the comments section, the Bugby family made themselves known, writing, "Bahahaha it was us! Hahahaha we had so much fun with us!!!"
Article continues below advertisement

Michelle expressed her gratitude in response: "Oh my gosh.!!!!!!!!!! I'm so happy this found you.!!!!! You all are amazing!!!!!!!"