'Fortnite' Is Bringing More Than Just 'Naruto' Skins to the Game With This Collab
After many rumors and leaks, 'Fortnite' has finally brought the 'Naruto' collab to fruition. Here's everything you need to know about it.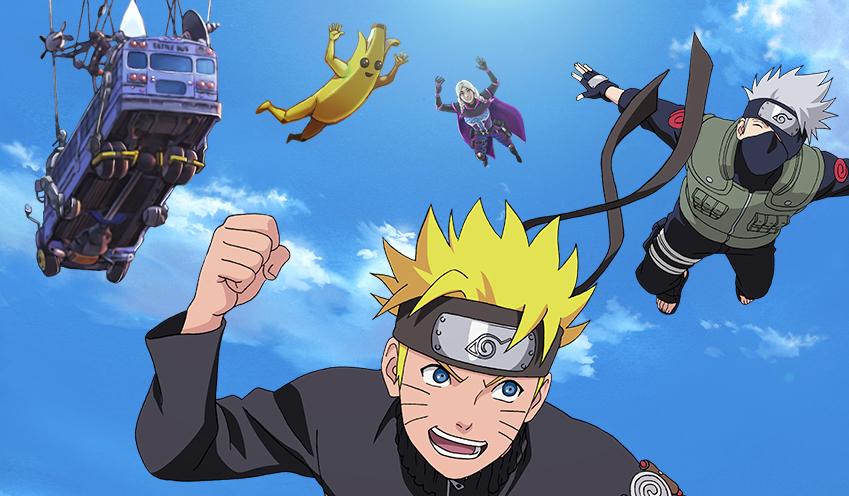 There's no other video game that has offered as many mainstream collaborations as Fortnite has. The immensely popular battle royale game has had collaborations with franchises like Star Wars, Marvel, DC, and even big-name celebrities like Ariana Grande and Travis Scott.
Each of these collaborations has brought new skins, weapons, and other goodies to the game, diversifying its offerings so players can customize their character based on their interests.
Article continues below advertisement
For a while now, there have been rumors that Fortnite will be launching a collab with the popular anime series Naruto: Shippuden — and after many rumors and leaks, the collaboration has finally been confirmed.
Fortnite confirmed the crossover on Twitter on Nov. 10, tweeting a graphic that announced the collab would launch in-game on Nov. 16. Here's everything you need to know about it.
Article continues below advertisement
When does the new 'Naruto' skin come out in 'Fortnite'? It's available now.
For this collaboration, the popular anime has brought four fan-favorite characters to the game: Naruto Uzumaki, Sasuke Uchiha, Sakura Haruno, and Kakashi Hatake. Players can buy the skins to dress up as these characters starting Nov. 16 in the game's e-shop.
Of course, you'll have to use V-Bucks to purchase the skins, but they are only available in-game for a limited time — so get them while you can.
In addition to these skins, the developers are also offering a Naruto glider, two emotes, and two loading screens to add to your collection. These can all be bought in the e-shop with your V-Bucks.
If you don't have enough V-Bucks to make your purchase, you can buy V-Bucks directly through the game, with the smallest bundle of 1,000 V-Bucks available for $9.99.
Article continues below advertisement
'Fortnite' is bringing more than just 'Naruto'-inspired skins to the game.
While many of these collaborations typically offer a selection of skins for players to purchase to customize their player and expand their personal collection, this Naruto crossover will provide even more content for players.
In addition to the skins available in the store, you'll also be able to acquire a throwable paper bomb kunai to add to your collection of weapons.
Article continues below advertisement
In Season 8, players have had to seek out NPCs to get their challenges every week, forcing them to interact with the NPCs more than before. For the Naruto collaboration, players will also be able to find Kakashi Hatake on the map and interact with him to get new quests.
If that's not enough for you, there's even a Naruto-themed map available in Creative mode based on Hidden Leaf village. Explore it with your friends while it's still available!
These features are in addition to all of the other goodies brought to the game for the collaboration, making it one of the more involved crossovers in the game's history.
While it may seem unusual to see the Naruto anime characters alongside the mysterious cubes that have taken over the map for Season 8, completing the new quests available with this collab will help you achieve Level 100 for the season.