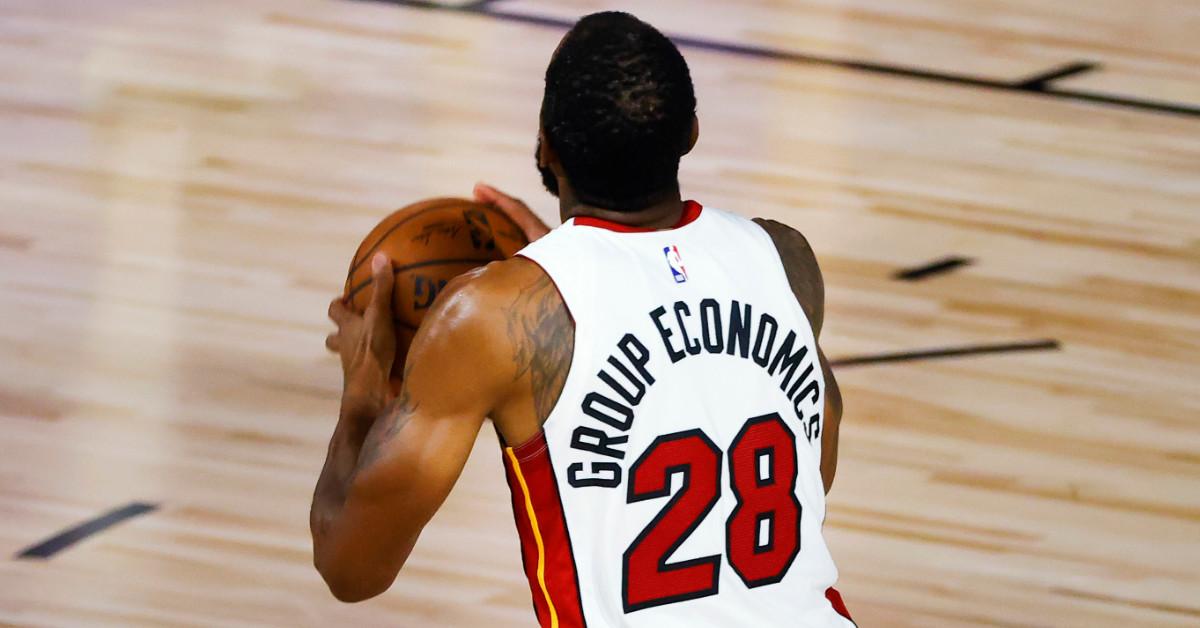 NBA Stars' 'Group Economics' Jerseys Bring an Important Message to the Court
This summer, amid outcry over the police killings of George Floyd and Breonna Taylor — along with countless instances of police brutality — nearly 300 customized their jerseys with the phrases "Black Lives Matter," "Say Their Names," and other statements decrying the United States' rampant racism. If you've seen Jabari Parker, Anthony Tolliver, or Andre Iguodala, though, you may have wondered about these NBA stars' meaning of their "Group Economics" jerseys.
Article continues below advertisement
What is the meaning of "group economics" — and how is it related to the NBA?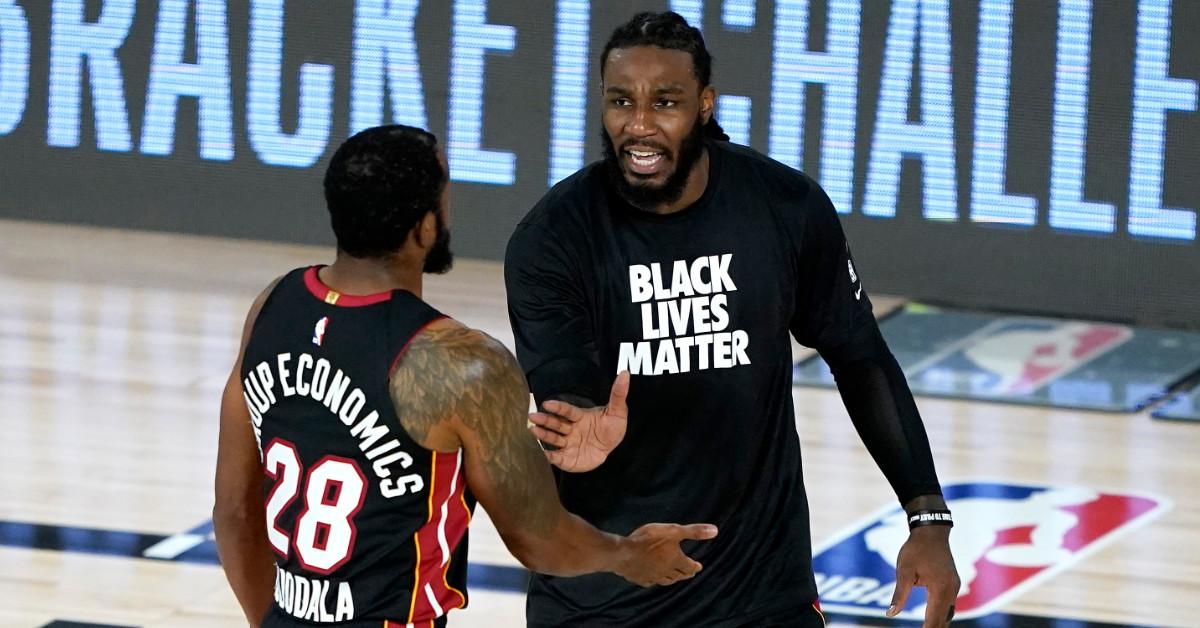 According to GQ, the term "group economics" refers to "groups of people who pool their resources to accomplish something they otherwise might not be able to as individuals."
"In the context of the Black community, it has often been used to talk about the importance of creating and supporting Black-owned businesses that in turn support the larger Black population," the magazine adds.
Andre came up with the "Group Economics" jersey idea, according to USA Today, after he read books on the intersections of racism and economics — including Manning Marable's book How Capitalism Underdeveloped Black America: Problems in Race, Political Economy, and Society.
Article continues below advertisement
"It's essentially how systemic oppression doesn't allow us to buy from our own communities, or get loans to build businesses so we can support ourselves and recycle our dollar," the 36-year-old told the newspaper. "That's how you build your community, get better funding for schools and how you invest in yourself and become landowners. The system is created for us not to be able to do those things. So then we have to depend on other people, whether it be the government or other communities."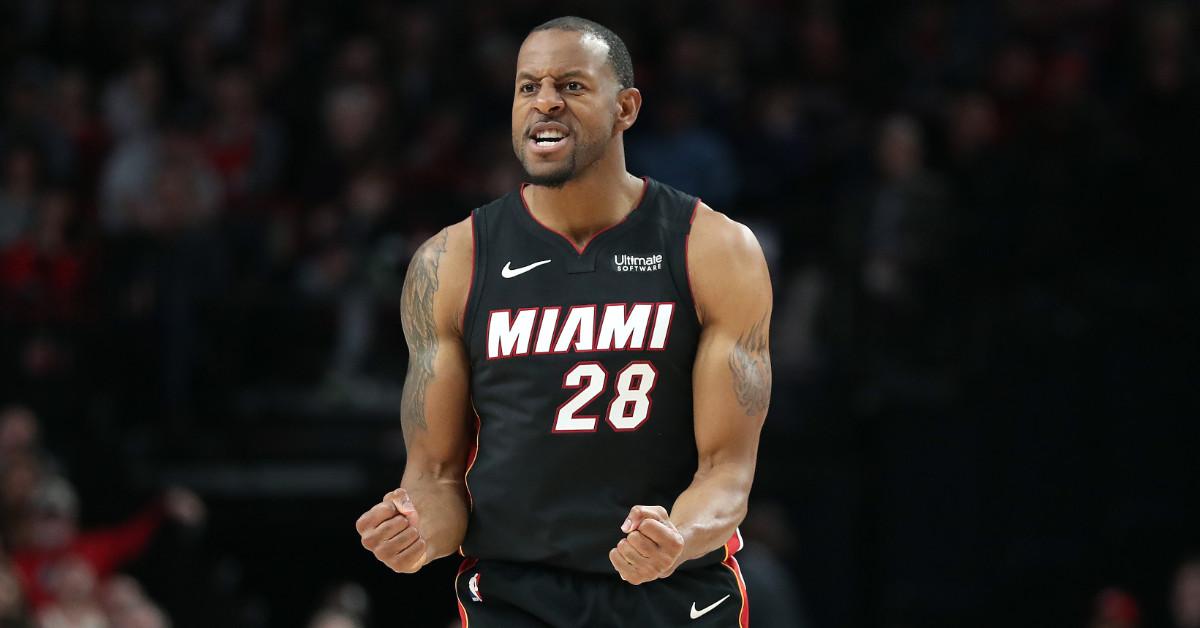 Article continues below advertisement
Andre said he believes that investments in Black businesses and communities will build generational wealth and help make education, housing, and employment more equitable. "We're still trying to make equal grounding for our next generation," he added.
The Miami Heat star went on: "Right now we're part of the progress, but we have to continue to think bigger than ourselves with a lot of our decisions. We're in a position where we can gain some wealth being professional athletes. But at the same time, the majority of our people are still bogged down in an oppressive state. So we have to pull them up with us."
Article continues below advertisement
To that end, Andre is involved with Comcast Venture's Catalyst Fund, which has supported startups founded by Black, Latinx, and women entrepreneurs. "You see a lot of companies being funded for billions of dollars. But when you look at the board members, none of us are involved or a part of the decision-making process," he said. "Yet, studies show that when you have a diverse board and a diverse community environment and culture in your company, you have higher profits and higher revenues."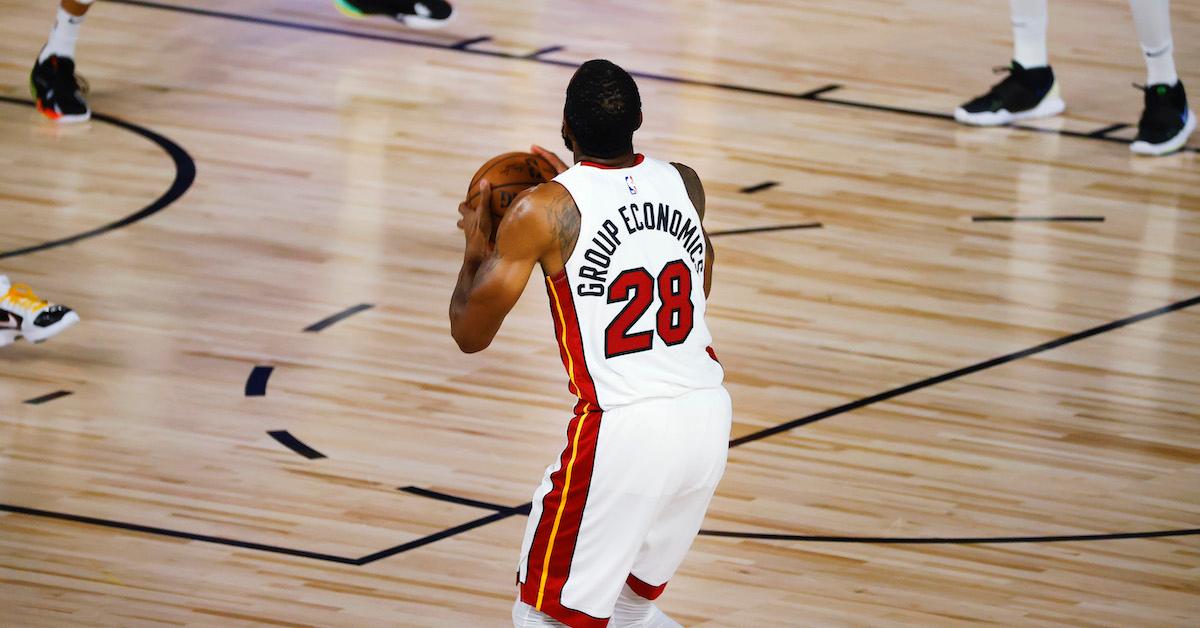 Article continues below advertisement
In 2014, former NBA star David West even asked the National Basketball Players Association executive director candidates for their opinions of group economics, and Andre and Anthony were in the room that day. Half a decade later, it was Andre who told David that the phrase was an option for players' jerseys.
"I was just like, 'Oh, that's dope, Dre!'" David told GQ. "I just know it's a powerful message, and economic justice for African Americans in the 21st century is what the community needs, but also it's what this society needs so we can create a better balance in the end."
If you are looking for ways to donate your time or money to Black Lives Matter and other antiracist organizations, we have created a list of resources to get you started.