Jeffree Star Addresses Backlash From His Blood Money Palette Reveal
When Jeffree Star released the video for his Blood Money palette, the comments were immediately filled with drama as viewers claimed he wasn't into it.
While makeup mogul and YouTuber Jeffree Star has been involved in plenty of his own drama this year, his followers know that there's nothing more dramatic on his channel than the videos he makes to debut his new collections.
On Nov. 7, Jeffree revealed to his followers in an elaborate, 23-minute video all of the new products in his Blood Money palette launch. The collection's teaser included bright green imagery, a sweeping shot of his fancy estate — oh, and an alligator.
Article continues below advertisement
For those who watched the whole collection reveal video, many felt that Jeffree wasn't as committed to this collection as he has been to some of his previous ones. The influencer is known, at the very least, for the passion he puts into curating and naming his new collections of cosmetics. But in his launch video, many called him out for not seeming as excited about the Blood Money collection, starting some drama around it.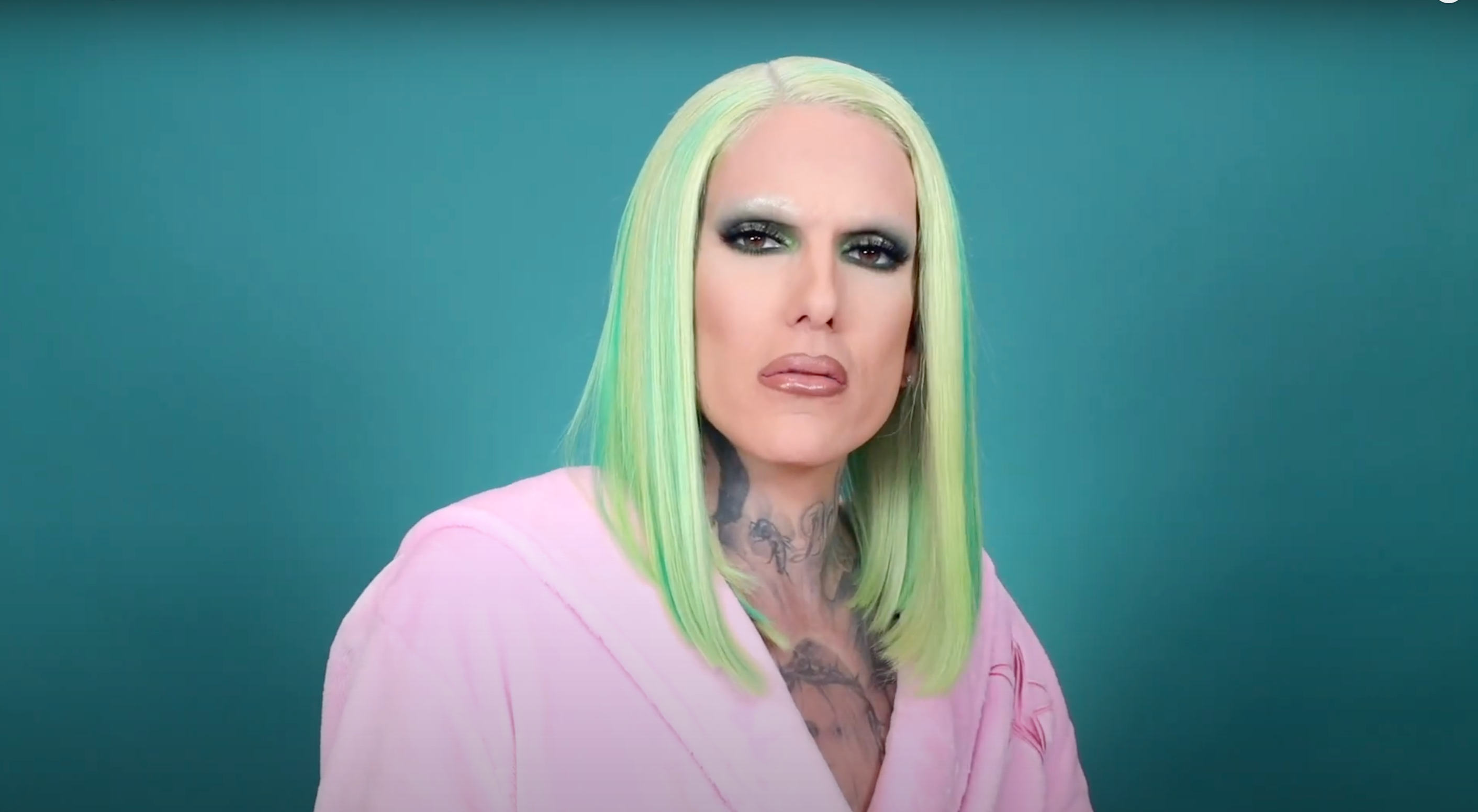 Article continues below advertisement
Jeffree apologized to his fans for the launch video.
After Jeffree posted his launch video, the comments section was filled with viewers claiming that Jeffree didn't seem excited about the launch at all. Many compared him to a QVC infomercial, claiming that the video wasn't representative of his typical, personal, close-up look of the products he was launching.
"He turned into Jaclyn Hill, posting vids only to promote his products," one comment read, while another said, "This looks and feels like an 'As seen on TV' ad..."
Other common critiques included comments that the editing job left pauses in Jeffree's commentary, making it look like he didn't know the names of his own shades, and that the camera was set too far back for viewers to really see the products he was trying to show off.
In a video on his channel, Jeffree apologized to his fans for the less-than-satisfactory launch video. In addition to revealing that the launch video was edited by a new editor, he also said that he wasn't in the best headspace on the day he filmed it.
Article continues below advertisement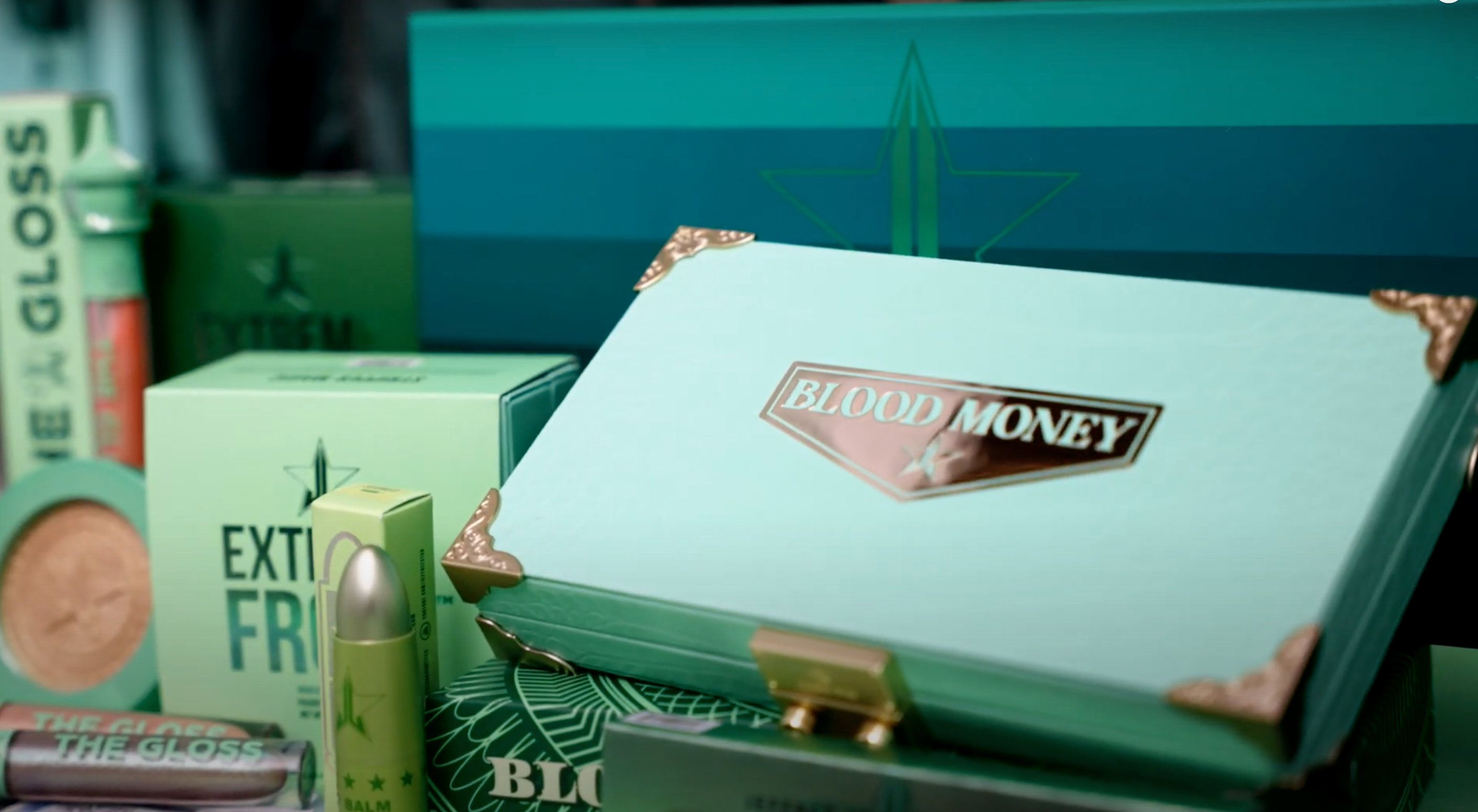 "I was having a horrific day when I filmed that reveal," he said, going on to acknowledge that some of the material in the teaser (like the alligator) were unnecessary and not in the best taste. "I wanted to create a larger-than-life moment to match the feel of the collection, which was why I filmed that [video]."
To make it up to viewers, Jeffree re-revealed the collection in his typical style, showing up-close swatches of the products so viewers know what they're paying for.
Article continues below advertisement
Jeffree is also battling a lawsuit at the same time.
In addition to the drama surrounding his new product launch, Jeffree has also been dealing with a lawsuit from the estate of Anna Nicole Smith. According to Entertainment Tonight Canada, the YouTuber is being sued by the model's estate for using her likeness to sell products. The estate claims Jeffree's Anna Nicole lip shade is a reference to the model's "signature red color," and that the estate did not authorize the use of her name.
According to the outlet, the estate is seeking "compensation for the commercial use of such rights, let alone compensation commensurate with the substantial commercial value associated with Smith's celebrity."
Jeffree has removed the lip shade from the Jeffree Star Cosmetics website, though it can still be purchased through third party retailers.