Jorge Masvidal vs. Kamaru Usman Confirmed for UFC 251's Fight Island Event
Reports indicate that the UFC's finalizing negotiations to have Jorge Masvidal take on Kamaru Usman on fight island for UFC 251's main event.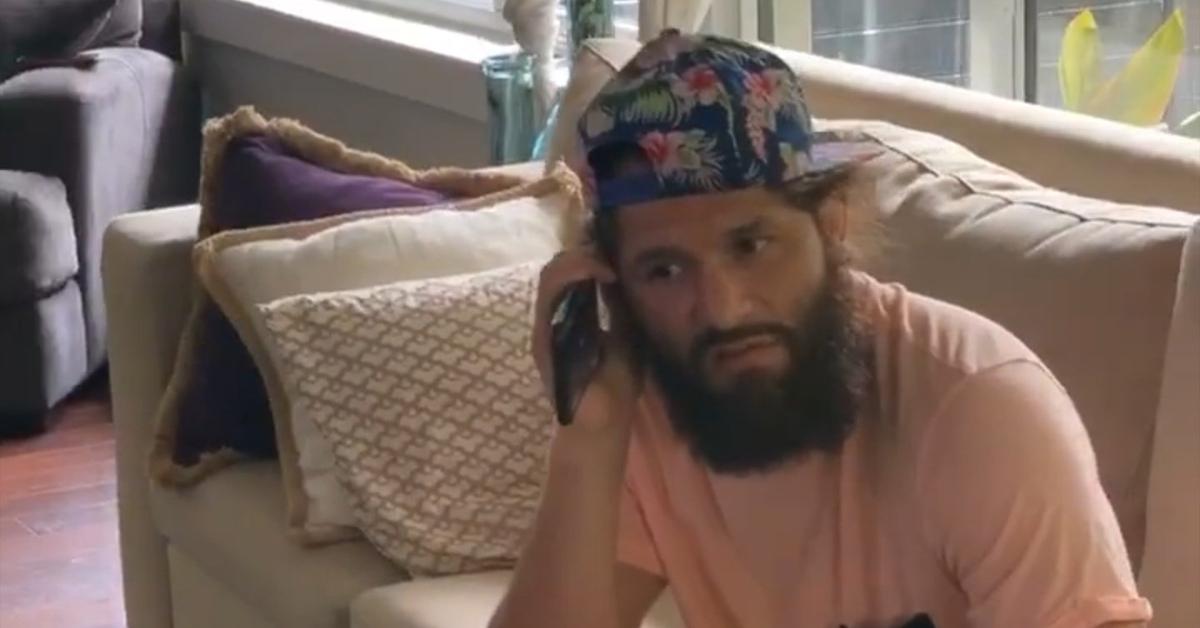 Gilbert Burns put on an absolute barnburner of a performance against former Welterweight Champion Tyron Woodley, dominating him for five rounds in a manner that was even more convincing than Kamaru Usman's one-sided shellacking of him at UFC 235 on March 2, 2019.
The beatdown earned the Brazilian bruiser a title shot against Kamaru at UFC 251, but the fight was scrapped a week out as Burns tested positive for COVID-19.
But it seems that Jorge Masvidal may have a date with Fight Island instead.
Article continues below advertisement
Abraham Kawa's tweets indicate Jorge Masvidal has taken a COVID-19 test for a potential UFC 251 bout with Usman.
It's difficult to argue Gilbert's legitimacy as a contender for the welterweight title from a purely athletic standpoint. Watching his walkout to his fight against Tyron, one didn't even need to see the man's fights to know he was going to be more than a handful for the American. Once the bell rang and he started pushing forward, stifling all of Tyron's offense and landing heavy shots throughout the match, stuffing takedowns like they were nothing, it became even clearer that Gilbert was legit.
However, Jorge Masvidal was inarguably the standout MMA star of 2019, earning three back-to-back-to-back highlight reel stoppages against formidable opponents with lofty resumes. His left hook shellacking of former WWE contender Darren Till (who now competes at middleweight), record-setting flying knee KO of Ben Askren (Jorge was the only man to ever knock him out), and TKO doctor stoppage of Nate Diaz for the fun, "BMF" title, presented by The Rock, had MMA fans clamoring for more.
Article continues below advertisement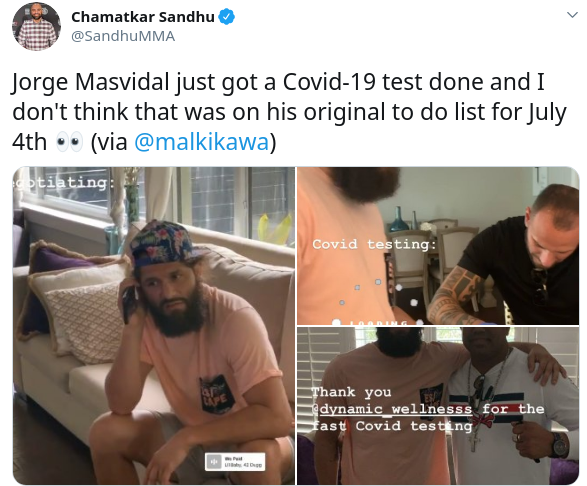 Jorge Masvidal's fight history is no joke.
Jorge has also been a prize fighter from a very young age, with early YouTube videos showing him engaging in bare-knuckle backyard brawls against oversized opponents. He once challenged for the lightweight title in StrikeForce against Gilbert Melendez, but started finding more success and fame after some high-profile victories in the UFC's welterweight division.
Longtime MMA devotees are familiar with the "Gamebred" brand, and Jorge has always held the reputation as being a "scrapper."
Article continues below advertisement
So many fans were disappointed to hear that a bout between Jorge and Kamaru wasn't booked, and rumor has it that fight purse negotiations had more to do with it than anything. UFC 244 managed to pull in a whopping 910,000 pay-per-view buys despite the main event not being for a title match, and Jorge was adamant about being paid an amount he believed he deserved prior to his stellar performance against Nate.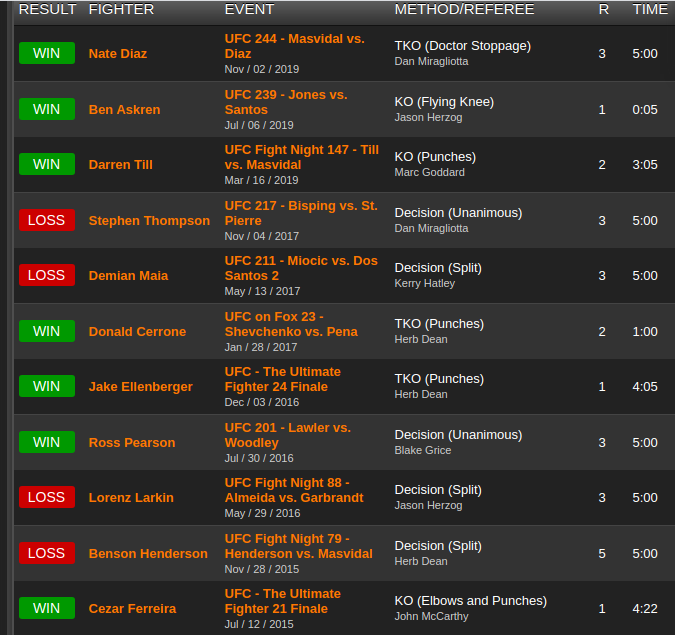 Article continues below advertisement
Jorge was initially supposed to challenge Kamaru for the title, but salary negotiations, along with COVID-19, halted talks. He believes the UFC went with Burns because he was cheaper: "Of course he took the lowest amount of money to fight for a title. He can do whatever he wants with his time and his skillset and so can I. I want to get paid for mine. I don't have anything positive or negative to say about the fight that's coming up, I don't care. I'm just worried about me."
Jorge may negotiate a date with UFC 251 just in time to "save" the pay-per-view.
The main event between Kamaru Usman and Gilbert Burns was going to be the first truly big fight to occur on the UFC's almost mythical Fight Island, located at Jazeerat YasYas in Abh Dhabi, U.A.E. on Saturday, July 11 at 3 p.m. EST.
If Jorge is able to negotiate a price that works for both him and the UFC for his potential fight against Kamaru, then he'll only have a few days to get to the Fight Island. But he may not have to show up at all.
Article continues below advertisement
Usman did not board his fight to the UAE after hearing Burns wouldn't be able to make the contest. The UFC could very well still hold the pay-per-view on Fight Island, and then have the main event take place at the UFC's APEX facility instead and just switch the live feed to wherever Jorge and Kamaru whenever the bouts on the island are done.
Article continues below advertisement
Aside from the main event, there are still some very, very big fights on the UFC 251 card. Henry Cejudo had recently vacated his bantamweight title after retiring from the sport following his recent win against Dominick Cruz. This has left an opening for Jose Aldo and Petr Yan to duke it out to become champions, both are ridiculously skilled fighters, with Aldo reigning supreme at featherweight for years before succumbing to an instant McGregor left-hand KO.

Article continues below advertisement
Max Holloway will try to regain the 145-pound belt again after losing the strap to Alex Volkanovski and Rose Namajunas is going to take on Jessica Andrade (a fight she was handily winning before suffering a slam KO), and a bout between the popular Paige VanZant and game Amanda Ribas will also take place. The prelims will also feature former Light Heavyweight contender Volkan Oezdemir against longtime Rizin boogeyman Jiri Prochazka.
ESPN's Ariel Helwani has stated that the negotiations for Jorge to fight Usman are pretty much solidified and all that awaits are the test results from the welterweight champion and BMF title holder.
Are you excited for this potential match-up? And do you think Jorge will be in shape for the bout? Let's not forget, Michael Bisping KO'ed Middleweight favorite Luke Rockhold to become the champ in June of 2016.
UPDATE: Dana White has pretty much confirmed the fight is happening.
He tweeted out this UFC promotional video hyping the bout between Jorge and Kamaru. So looks like this one is a done deal ladies and gentlemen.