#Kanye2020 Is Happening — Here's His Presidential Platform
Kanye 2020 is really happening. What's his presidential platform and is he running as a democrat, republican, or independent? Details inside.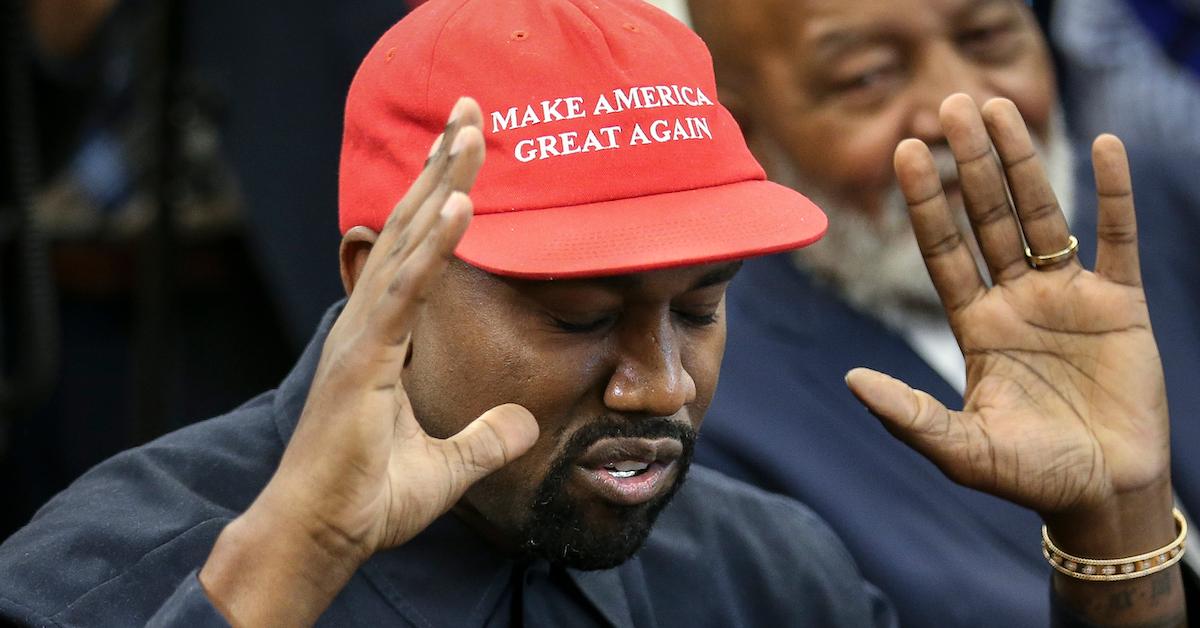 Back in 2015, which feels like at least a decade ago, Kanye West announced he would be running for president in 2020. And while we all pretty much forgot that promise, he didn't. Though it's fairly late in the election cycle, the "Runaway" rapper has announced he's taking off his MAGA hat and running against Trump in the 2020 election. So what is Kanye's platform? What party will he align himself with? Here's what we know about the Kanye West presidential campaign.
Article continues below advertisement
What is Kanye West's presidential platform?
It doesn't look like Kanye West has a formal presidential platform yet, and he does not even have a website for his campaign, nor has he posted anything about his campaign to his existing website, which is mostly devoted to his music and his Yeezy fashion brand. However, an interview with Forbes revealed some of his political stances on topics ranging from abortion to foreign policy... sort of.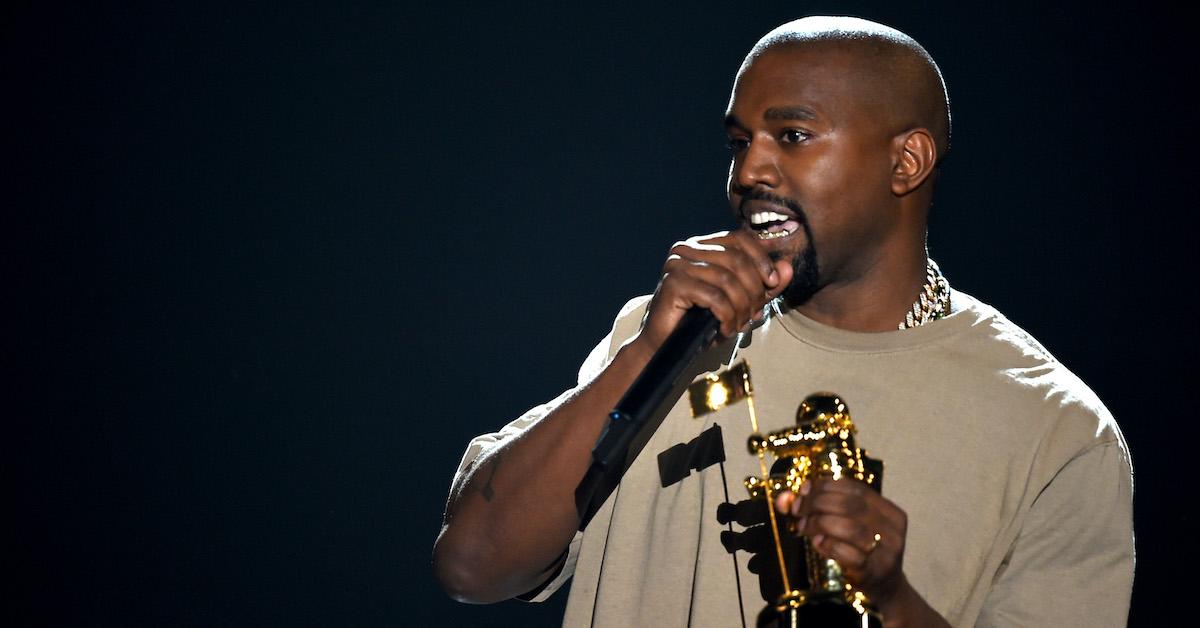 Article continues below advertisement
On the topic of abortion, Kanye says, "I am pro-life because I'm following the word of the bible." He also believes Planned Parenthood clinics are placed in inner cities "by white supremacists to do the Devil's work."
He is skeptical of vaccines and calls them "the mark of the beast." While West doesn't have a foreign policy plan per se — "I haven't developed it yet," he said — he's more concerned with "protecting America, first, with our great military. Let's focus on ourselves first."
His other pet issues include a stance against "chemicals" — "In our deodorant, in our toothpaste, there are chemicals that affect our ability to be of service to God."
Article continues below advertisement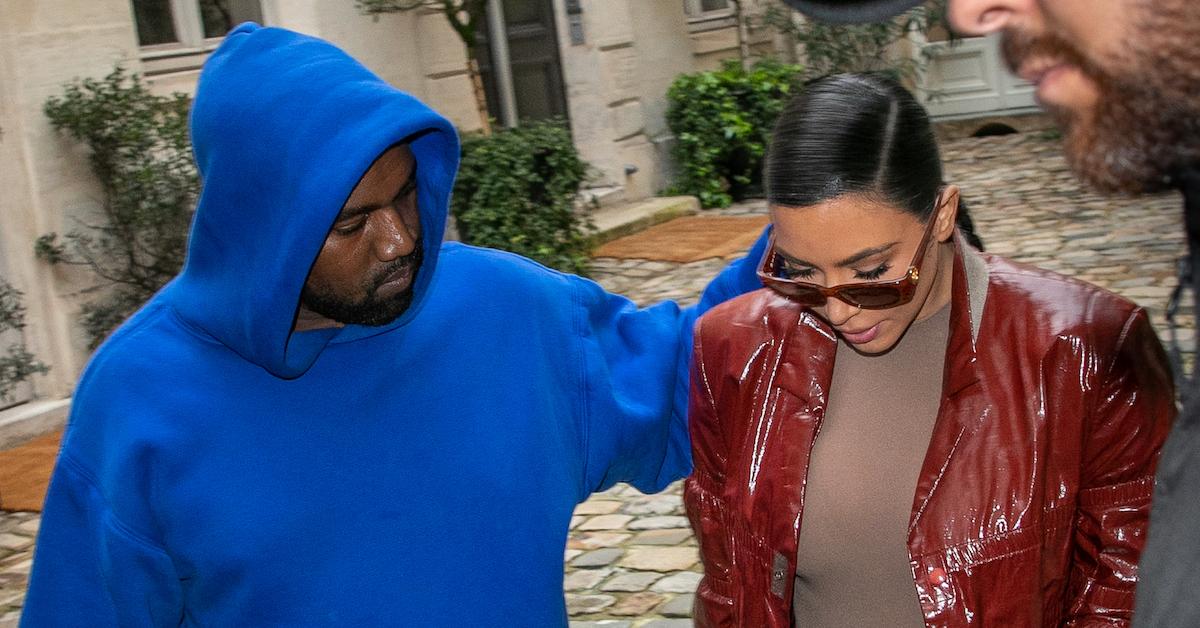 Kanye is also in favor of prayer in schools and is against the death penalty. The presidential hopeful admits there are a lot of issues he isn't informed about or hasn't yet formed opinions or policies around, like taxes. "I haven't done enough research on that yet," he said. "I will research that with the strongest experts that serve God and come back with the best solution. And that will be my answer for anything that I haven't researched. I have the earplug in and I'm going to use that earplug."
Article continues below advertisement
Is Kanye running as a Democrat or a Republican?
The short answer is: neither. First off, while Kanye has declared he's running, he has not taken any of the formal steps necessary to enter the race. He would need to collect enough signatures to get onto the ballot and he has not filed with the Federal Elections Commission or established a campaign website with a platform. However, in his interview, Kanye did make it clear he wouldn't be running as a Democrat.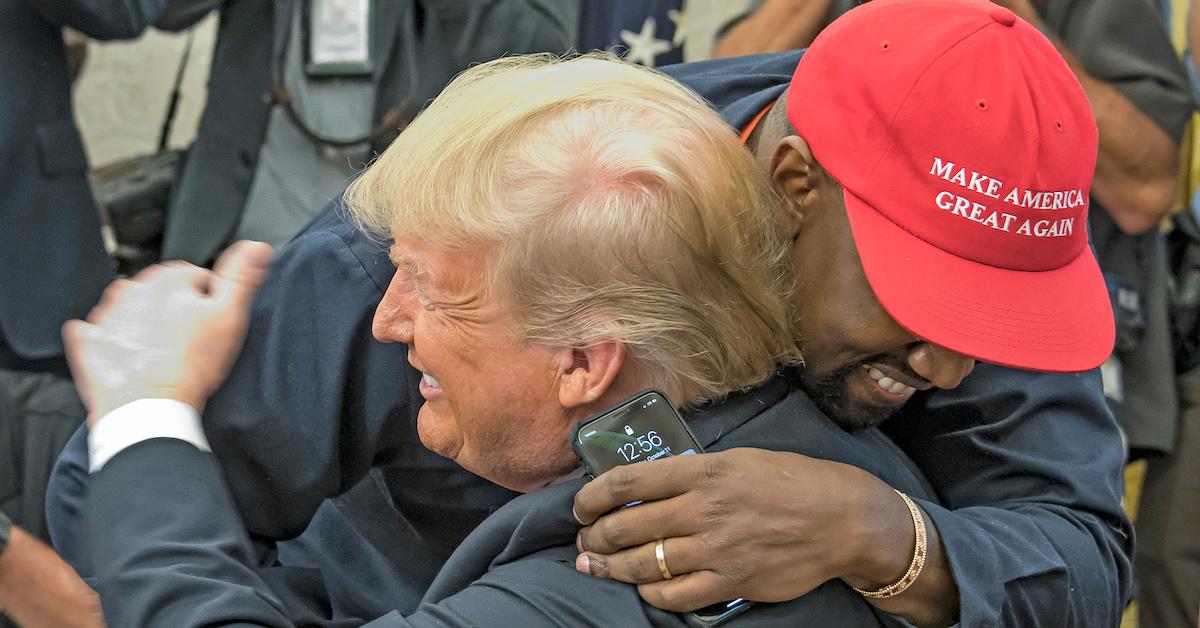 Article continues below advertisement
"I would run as a Republican if Trump wasn't there," he said when asked about his party. "I will run as an independent if Trump is there." Since at this time Trump is very much there, it seems independent is the path, but Kanye has also said that he is running on the "Birthday Party," saying, "because when we win, it's everybody's birthday."
Kanye's running mate is Michelle Tidball, a preacher and self-professed "biblical life coach" in Cody, Wyo., where West and his family have a vacation residence called Monster Lake Ranch. If he's serious about running, Kanye has a lot of work to do in the next month or so. He has already missed the deadline to file in several states and the deadline for several more — including Wyoming — is fast approaching.