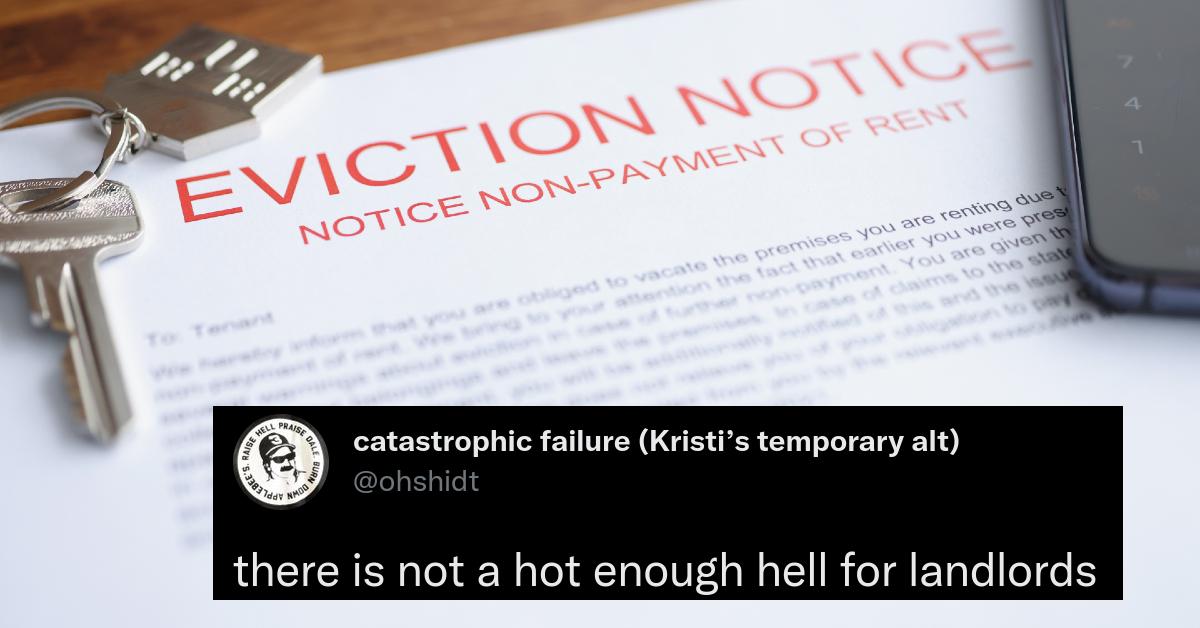 Apartment Complex Accidentally Throws Away Deaf Couple's Belongings in Massive Mix-up
Article continues below advertisement
And while it might be more financially viable for some folks to try and explore that tiny home life, or purchase and live in a mobile home, there are throngs of people who'd rather not do that and turn to another option when it comes to securing a home for themselves: renting.
In fact, 65% of all Americans under the age of 35 rent their living spaces. This can lead to some bitterness towards landlords and property management companies. Especially when said Landlords and property management companies seemingly go out of their way to make lives for folks just trying to have a stable home environment a living hell.
Many of which are saying is what happened with a Greensboro, North Carolina family around a week before Christmas.
Article continues below advertisement
Joy Ojo's family came back to their apartment complex on December 5th to see a Junkyard Dogs' maintenance company truck bed filled with her family's belongings. Everything from their mattresses to irreplaceable documents, to clothes and other valuables, were all trashed and destroyed as part of the junking operation.
Article continues below advertisement
Joy and her husband, who are both deaf, said that there was a mix-up with the junking service which lead them to their living unit in the TreyBrooke Village Apartments. RE Carroll Management contracted the company to junk the couple's items without their authorization.
Article continues below advertisement
Local news outlet MyFox8 was able to speak with both TreyBrooke Apartments and RE Carroll Management. Initially, a statement from the apartment complex told the news outlet that they didn't feel as if they were in the wrong in this situation and that the blame should be placed on Junkyard Dogs.
Article continues below advertisement
In a revised statement, however, a representative from the apartment complex said, "We acknowledge the mistakes were made, and we are committed to making this right."
Article continues below advertisement
The outlet reported that the family was forced to sleep on the floor of their apartment. Junkyard Dogs covered the cost of one night at a hotel for them following the error.
Article continues below advertisement
Joy said that while local non-profits and community-based organizations have banded together to help the family along with the local police department, she said what ultimately hurt her and her family the most was that the apartment complex hasn't reached out to check in on the family.
Article continues below advertisement
However, in an update with Fox8, the apartment complex said that they paid the family, in cash, what the stated value of their belongings were, with an additional $1,000 on top of that.
Article continues below advertisement
A question many on Twitter had was how the mistake was ever made in the first place? While Fox8 couldn't get a definitive answer from the property management company or the apartment complex, the answer may lie in something Joy told the news outlet.
"The apartment was a P instead of a T." So it could've been a simple communication error that ultimately resulted in Joy's family's life upended.