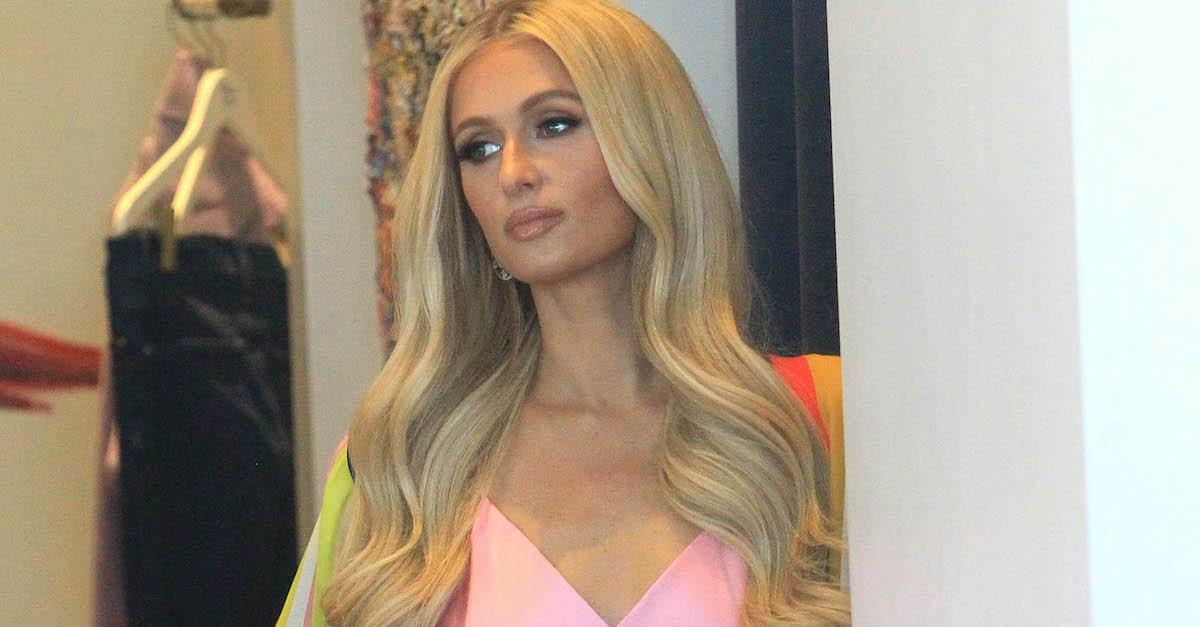 Paris Hilton Opens up About Childhood Trauma in Her Latest YouTube Documentary
Heiress and reality TV legend Paris Hilton is coming clean in an upcoming documentary titled This Is Paris, which will be released as a YouTube Original on Sept. 14, according to People. In addition to appearances from her sister, Nicky Rothschild-Hilton, and her mother, Kathy Hilton, the former Simple Life star is apparently going to air out some dirty laundry and shed light on some of her life trauma.
Article continues below advertisement
What kind of trauma did Paris Hilton experience during her childhood? Although fame and fortune may have made the platinum blonde's life seem nothing short of perfect, it appears that she, too, has experienced various hardships throughout her life.
Article continues below advertisement
Here's what we know about Paris Hilton's traumatic experiences:
In high school, Paris was sent away to the glitzy Zoey 101-esque boarding school that all of us dreamed of attending somewhere in scenic Utah, according to Daily Mail. However, it seems as though her time as a boarding student may have been somewhat traumatizing for the 39-year-old celeb. Although she hasn't yet revealed what happened at school ahead of her documentary release, she says she still has nightmares from the "mental abuse" she endured.
"Something happened in my childhood that I've never talked about with anyone. I still have nightmares about it," she says in a sneak peek from the movie. "No one really knows who I am," she adds.
In an interview on The Talk, Paris explained airing her grievances in the documentary was "therapeutic" and that discussing it induced anxiety that made it difficult for her to eat.
Article continues below advertisement
The official description of This Is Paris reads: "As Paris confronts the heartbreaking trauma that forged who she is today, this deeply compelling portrait tells the real story of a teenage girl desperate to escape into a fantasy and sheds new light on the insta-fame culture that Paris helped to create."
Although we don't know the details, it goes without saying it sounds seriously distressing.
Article continues below advertisement
Will Nicole Richie make an appearance in 'This Is Paris'?
Those of us who couldn't resist watching an episode (or five) of The Simple Life every single night in the early 2000s associate Paris with her (former) BFF Nicole Richie. Nicole accompanied Paris on each episode of the hilarious reality series, but after their infamous feud following Season 3, they sadly parted ways. However, since she was part of Paris's life for so long, many of us can't help but wonder if Nicole will appear in Paris's upcoming doc.
Although it hasn't been confirmed if Nicole will appear in This Is Paris, they apparently made up a few years after their beloved series ended in 2007 and reunited at The Daily Front Row's 4th Annual Fashion Los Angeles Awards in 2018.
Paris posted about their epic reunion on Instagram, saying: "Love you @NicoleRichie. No one could make me laugh like you do." So, we're hopeful Nicole could get an interview in the highly anticipated flick.
Article continues below advertisement
Although not much is known about the reality-star-gone-DJ's upcoming doc, it seems like viewers will get to see a deeper side of Paris. Needless to say, we're looking forward to it.