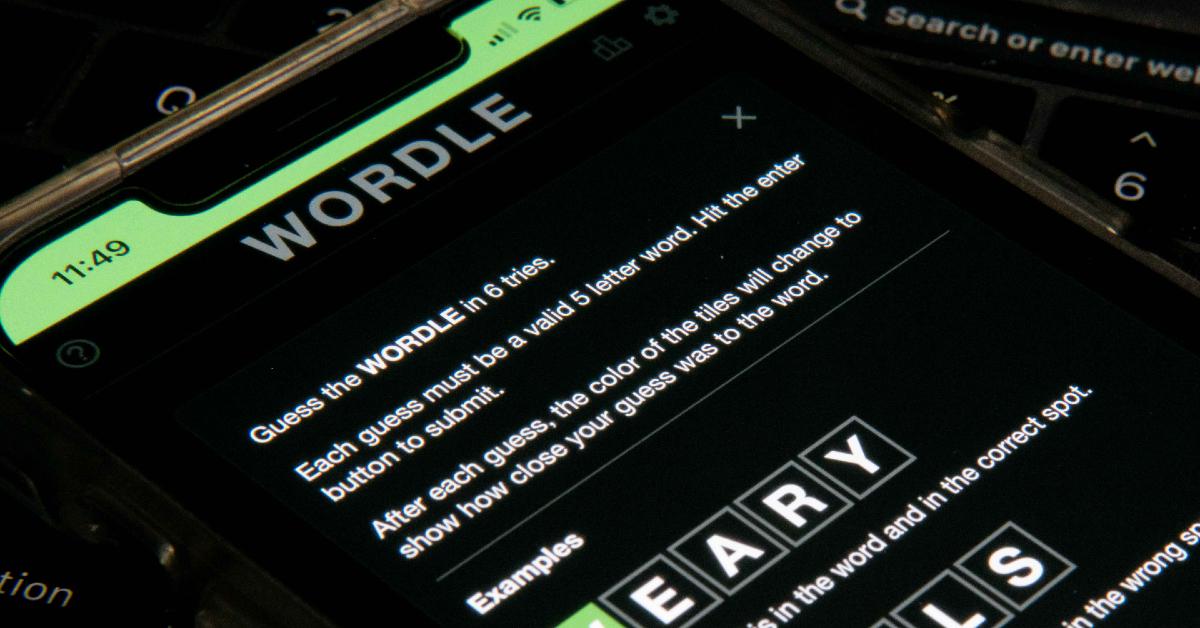 Woman Outed for Cheating Against Husband in Wordle by Plane Passenger on TikTok
Don't tell my wife this, but whenever we play scrabble, I'll occasionally pretend like I have a text message I need to send or I have to check something on my phone and I'll look up possible word combinations using a cheat program. The thing is, she still beats me.
Article continues below advertisement
I guess if anything that'll make her feel better because again, she always manages to win despite all of my best efforts to attain victory by nefarious means.
I wonder if this woman's husband will feel the same about her deciding to cheat against him in a game of Wordle.
TikToker Alex Yanchura (@alexisyanchura) documented a woman on a flight from Santa Ana, Calif. to Dallas, Tx. cheating while playing Wordle. Something that Alex says is a punishable offense and one that deserves to be outed for the entirety of the web to see.
Article continues below advertisement
She writes in a caption for the post: "Usually I'm a gal's gal, but #Wordle integrity is near and dear to my heart." In a text overlay of the clip Alex writes, "If your wife was on flight AA2871 from SNA to DFW on 2/19... she cheats on Wordle"
Article continues below advertisement

It seems like there were a lot of TikTokers who agreed with Alex's assessment of the situation: "Wow! Worse than not returning your carriage!"
"Divorce" another penned
Article continues below advertisement

Then there were those who said that they weren't above cheating in online games in a similar manner as well, "only reason I would consider getting a privacy screen. can't ever recover from this."
Article continues below advertisement

Others questioned what the point of playing the game is if one is going to cheat.
Theoretically there are tons of ways to cheat while playing online games like this. Trying running a simultaneous chess A.I. system while playing online versus matches against people while mirroring the moves from the simulator to counter the other person's plays.
Article continues below advertisement

If you aren't familiar with Wordle, it's a property owned by The New York Times that was developed by a Welsh software programmer named Josh Wardle.
Article continues below advertisement

If you're an OG word-games player, you'll recognize it as Jotto, a 1955 game that was first played with pen-and-paper or the TV show Lingo. Wordle follows the same rules: players have six chances to try and guess a simple five-letter word.
Article continues below advertisement

Wordle's story is pretty cute: Josh Wardle initially made it for him and his partner to enjoy together, so it seems that there's something to be said about couples squaring off against one another in a game of word-centric wits.
Article continues below advertisement

What do you think? Did the World player break an unspoken rule? Or when it comes to triumphing in video games you take the Machiavelli approach: i.e. "by an means necessary?"