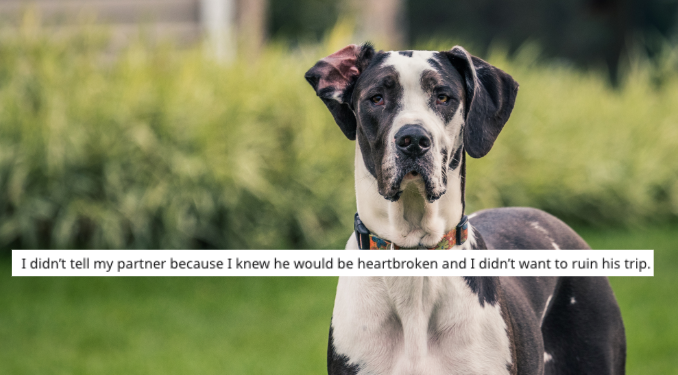 The Internet Can't Agree Whether This Woman Who Put Down Her Boyfriend's Dog Deserved to Get Dumped
I want to give you fair warning: This story is tragic and upsetting, especially if you are a dog person. It involves a fatal dog attack, and it's pretty sickening.
If you have a dog, you probably walk your precious four-legged family member every single day without a problem. Rarely do you encounter aggressive dogs, and when you do, their owners usually know well enough to keep them on a leash and cross the street to avoid confrontation. This story is a tragic reminder that no matter how comfortable you are with your pup outside, it's important to always stay alert.
Article continues below advertisement
Reddit user annaAutumn22 recently posted in the Subreddit r/AmITheA**hole. She'd put her boyfriend's dog down without telling him and wanted to know if she was in the wrong for doing so. But this wasn't a malicious act on her part.
First, some background: She has been living with her boyfriend and his dog Luna for two years. He got the 130-pound Great Dane six years ago, and all three of them were extremely close. Anna would often take care of the dog by herself, so it wasn't a big deal when her boyfriend went on a stag trip with his friends for the week.
She was walking Luna on a leash in a secluded wooded area where they often go.
Here's what happened next...
Article continues below advertisement
Not only did the woman Anna encountered have her aggressive dog off leash, but she fled the scene after her dog attacked another! That is not OK on about a million levels.
Clearly, she knew her dog wasn't good with others. That's reason enough to put your dog on a leash, not to mention most jurisdictions have laws requiring you to leash your dog.
Article continues below advertisement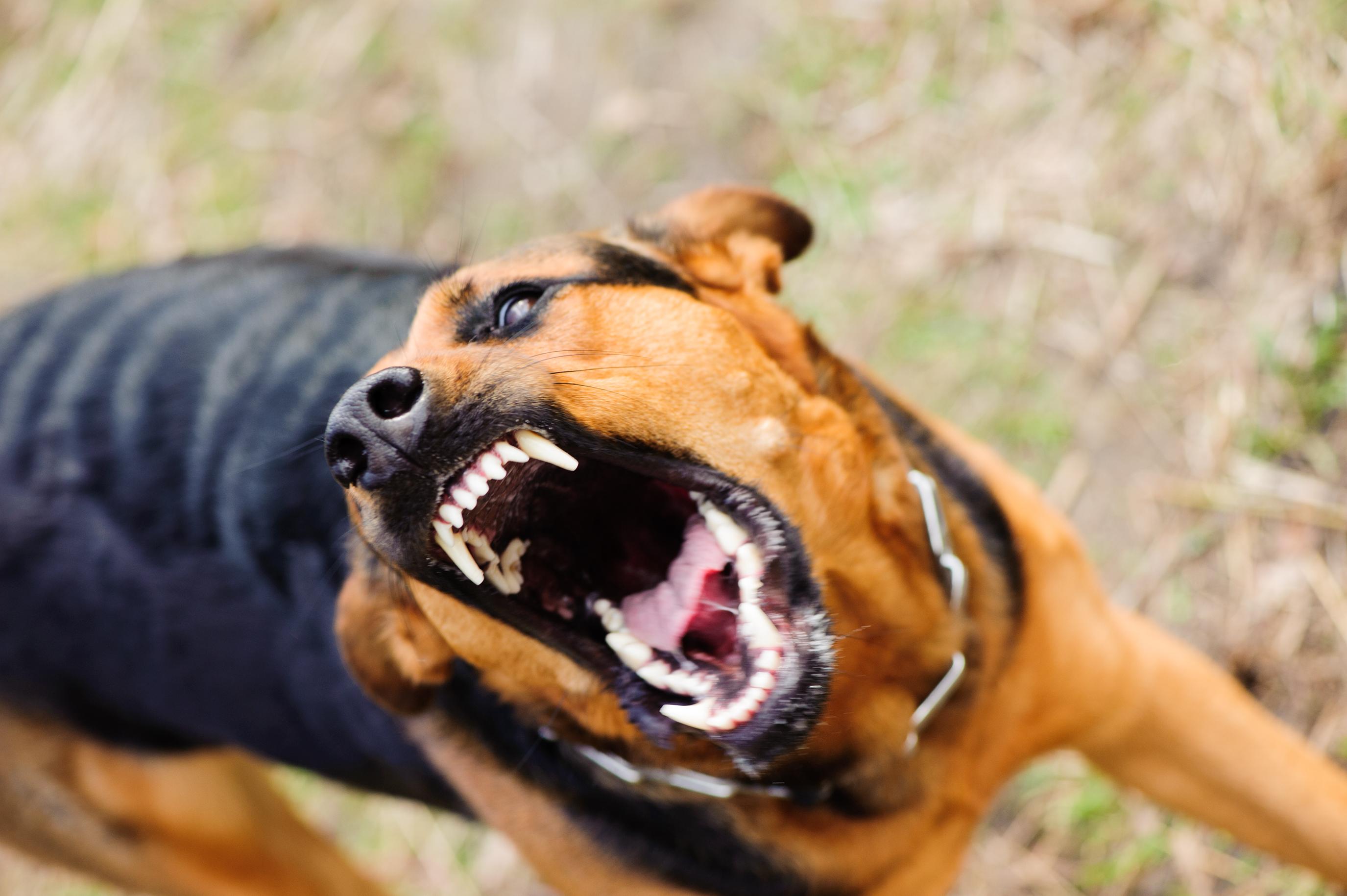 AnnaAutumn22 explained that Luna had puncture marks in her throat and legs and a large gash in her stomach where her intestines were visible. She wasn't strong enough to lift Luna up, so she screamed for help until a man and his teenage son walked up and helped her carry Luna back to her car, two miles away.
She took her straight to the vet, where they said Luna wouldn't survive her injuries. The vet advised her the kindest thing would be to put Luna to sleep, so that is what she did. Obviously, this was a completely devastating decision, but it seems she did the responsible thing for the dog.
Article continues below advertisement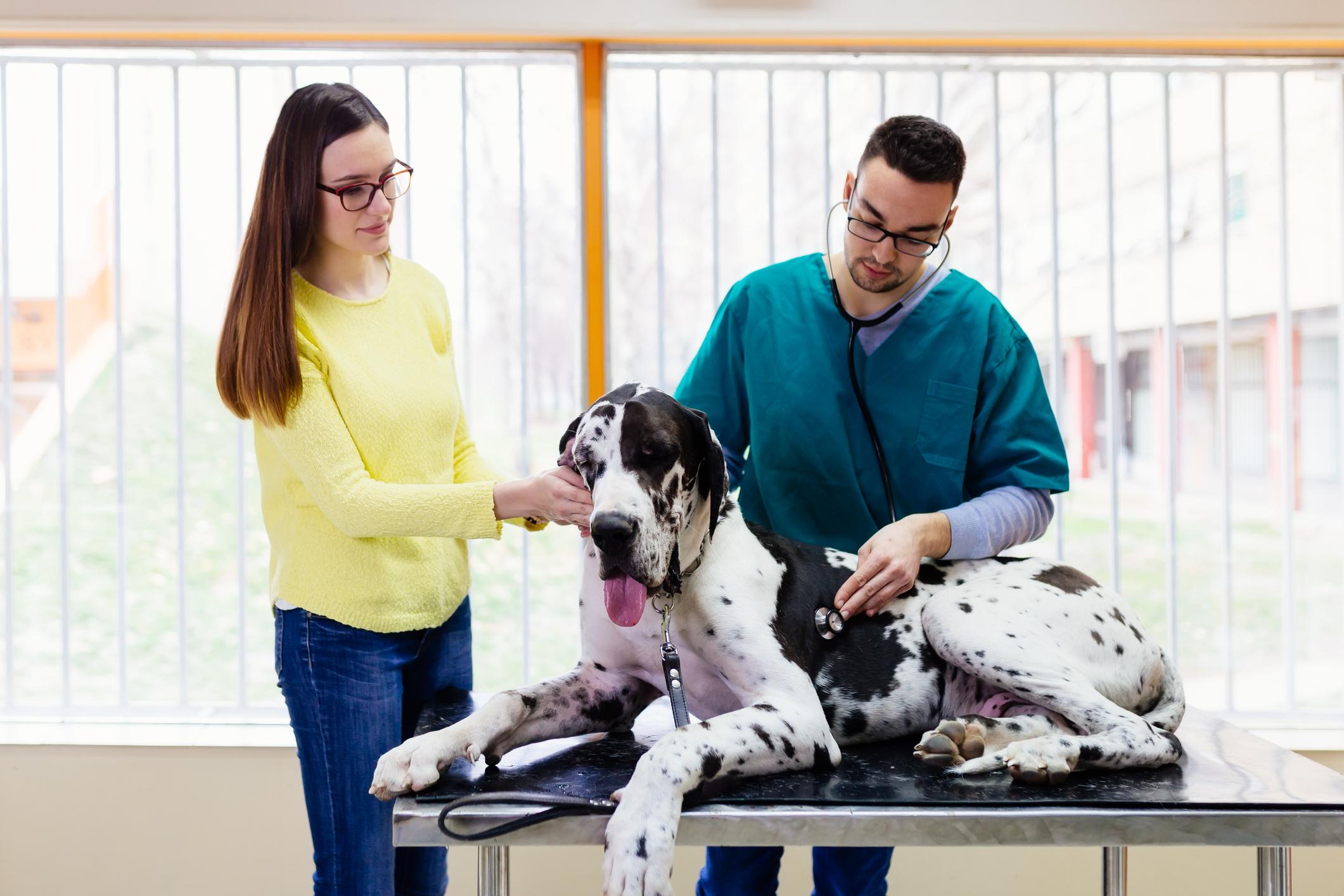 But she didn't necessarily do the responsible thing when it came to telling her boyfriend.
Article continues below advertisement
It's strange that she wouldn't call him and tell him what happened for several days, but it's also weird that he told her to move out, point blank. Clearly, this was a complicated and volatile situation, so of course, people in the comment section had some very strong feelings on both sides. Felinelawspecialist said she was in the wrong because she didn't call her boyfriend immediately when it happened and because she began the grieving process without him.
This is a good point. It sucks, but I sort of understand having to make the snap decision to put the dog down. Hawks2020 wrote, "It's extremely unlikely that the dog would have received any other form of treatment. If she called her boyfriend after the vet refused to operate, the dog likely would have died an agonizing death before she could get it to another vet, who likely would just tell her the same thing. The only thing to do in this situation was putting the dog down, unfortunately."
What I don't understand is why she would do all those other things — the paw print, the cremation, the urn — without telling him any of it. That's really bizarre. Some claimed she was probably in shock, which could have been the case. But she had several days to process this, and she ended up grieving the dog, which originally belonged to her boyfriend, without him entirely.
Not wanting to ruin her boyfriend's trip doesn't seem like a good enough excuse to leave him out of a life or death decision...and then also keep it from him for days. What do you think?