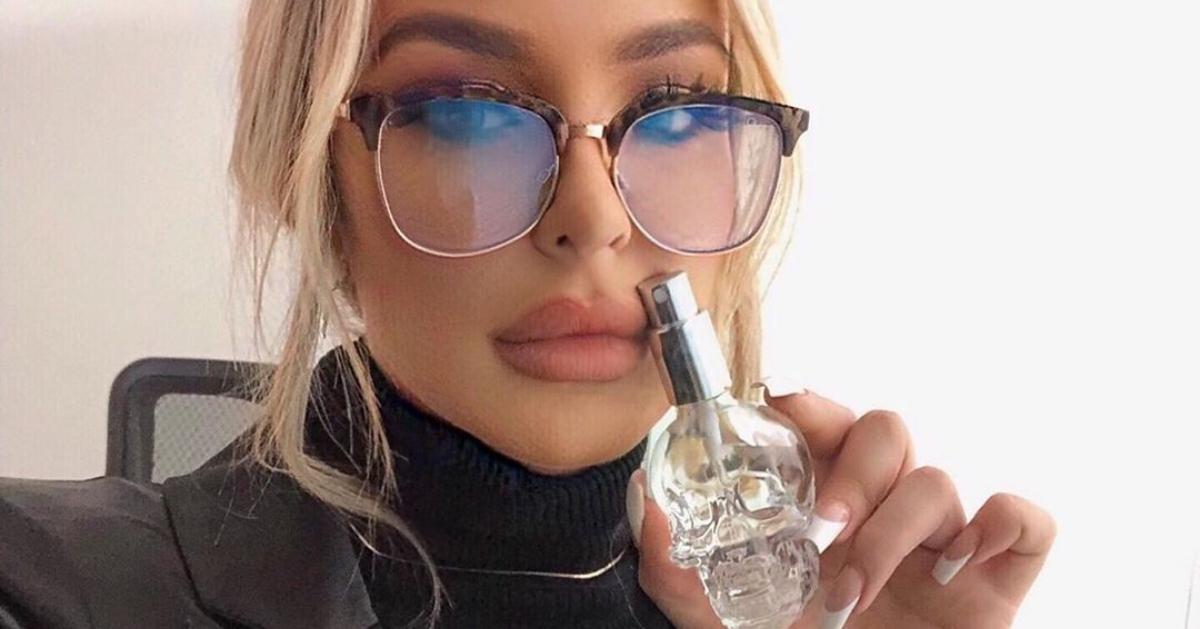 Tana Mongeau Was Accused of Stealing Her Perfume Bottle Design From Hot Topic
Though YouTuber Tana Mongeau often makes headlines for her outrageous comments about her now-defunct "marriage" to Jake Paul and her dysfunctional relationships with her family and friends, no one can doubt how she hustles to make a name for herself. The influencer announced that she was releasing a perfume scent called Tana by Tana Mongeau, and the hype around the fragrance led her to sellout the collection immediately.
Article continues below advertisement
Many fans were excited to support her in her latest business endeavor, but others felt like the perfume bottle was reminiscent of one from the past. Multiple people online pointed out that the skull design on Tana's bottle looked way too similar to an old fragrance sold by Hot Topic in 2010.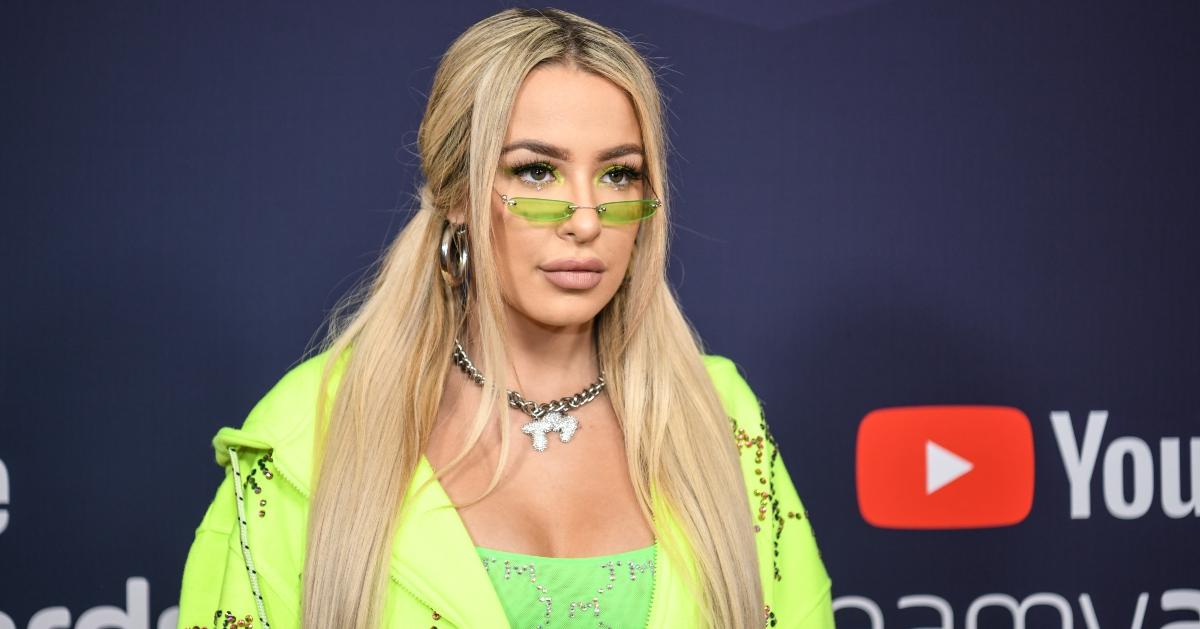 Article continues below advertisement
While the drama between Tana Mongeau and Hot Topic sounds like the makings of a bad and angsty Mad Libs game, it's truly happening.
What's the deal with Tana's perfume drama? We're breaking down the accusations that Tana stole the design and how her perfume launch has already earned her a lot of success.
Breaking down Tana's perfume drama.
Tana first announced the news about her signature scent on Jan. 26 in an Instagram post. While holding the skull-shaped bottle with a silver pump neck, Tana explained what the perfume would smell like.
"It will captivate you with the flirty top notes of Tahitian vanilla and a head turning base of vivid, sexy citrus. The heart having subtle notes of Argan oils will kiss your skin with it's silky texture. Get ready to be drenched in luxury — with TANA by Tana [sic]," she wrote.
Article continues below advertisement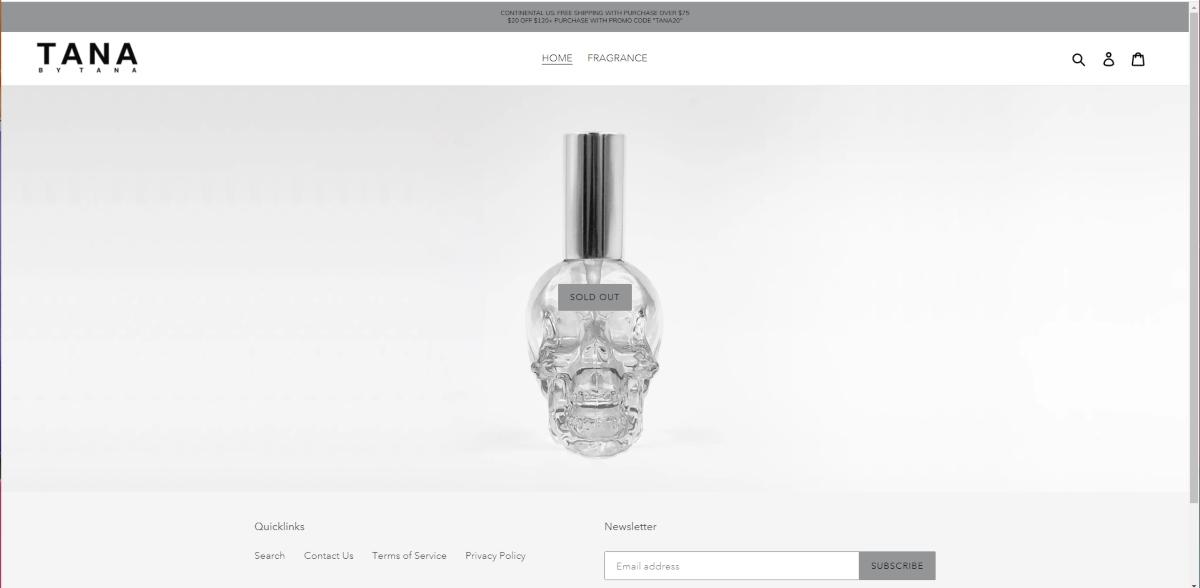 "The feeling of obsessing over perfecting something for almost a year and finally letting it out into the world is like none other. I hope you love my baby as much as I do. I never in my WILDEST DREAMS thought watching Paris Hilton perfume commercials on my TV at 11 that I'd be able to be doing the same thing, with her help, at 21. All thanks to you," she concluded in her post.
Article continues below advertisement
Just over an hour after the $48 scent launched, it sold out. While Tana was thrilled about her fans supporting her purchasing her perfume (without it being anywhere to test out), the stealing accusations soon began to pour in.
Many felt that Tana's use of the skull bottle was odd, considering the edgy shape has never been part of her brand before. Multiple Twitter users pointed out that the bottle looked very similar to both a perfume and a nail polish that used to be carried by Hot Topic.
Article continues below advertisement
Others noted that the empty bottle looked like one that was being sold in bulk for less than a dollar each. Several people asked Tana why she chose a generic looking bottle for the perfume instead of taking the time to design one from scratch.
But, Tana later insisted that she did specifically choose the bottle from a long list, and that it wasn't a cheap choice either.
Article continues below advertisement
Tana responded to the perfume drama and denied stealing the design.
Tana is never one to stand down from those who criticize her, and she did fight back at the claims that she stole the skull design from Hot Topic.
One fan asked if Tana just re-packaged the Hot Topic scent and slapped her name on it.
Tana replied, "No! No shade to hot topic but my bottle is not cheap tiny acrylic rollerball s--t! i love the skull. I made this perfume at a time of my life where that [really] embodied my brand/me. But it is a super thick glass bottle & metal details. i went [through] 1,000 different bottles."
Article continues below advertisement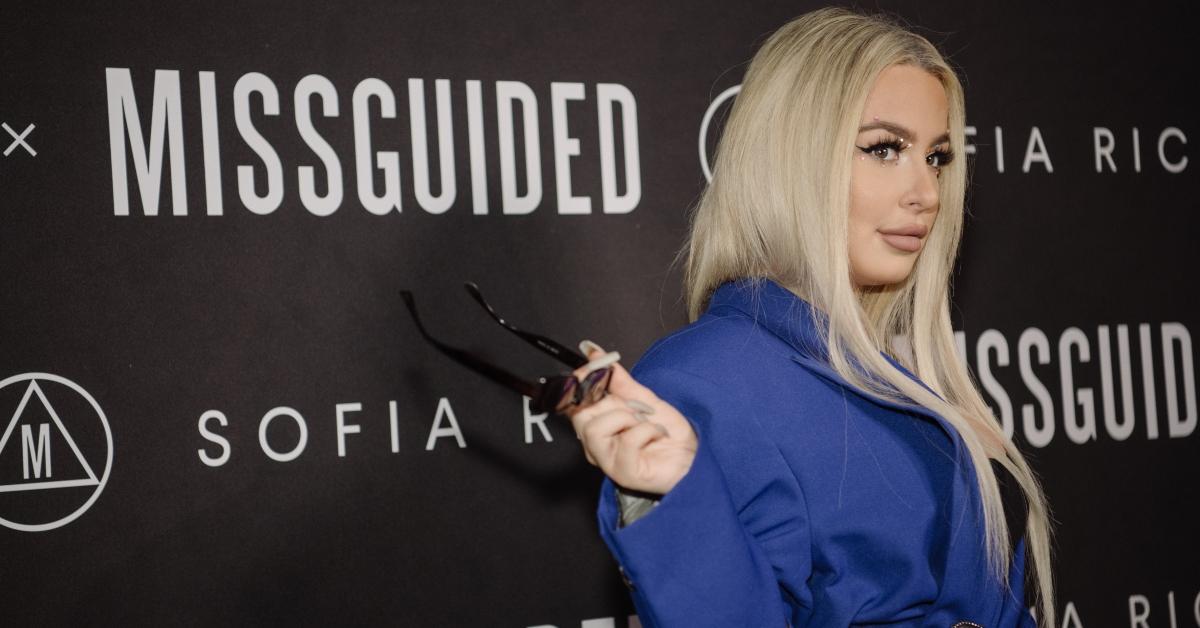 After responding to some of her critics, Tana also took to Twitter to thank her fans for supporting her perfume line.
"Wow today was so surreal," she wrote. "Please let me always remind u that no matter what you can achieve your craziest dreams...thank you guys for allowing me to do things like this. Today was a huge day for me. Thank you. [I love you.]
Though some people may be convinced that Tana copied Hot Topic, one thing is for sure: she's laughing her way to the bank since it sold out.