Traffic Officer Catches Driver Trying to Pass Juicy Fruit Package off as Parking Ticket
A traffic officer shared a hilarious way one driver tried to get out of having to pay a parking ticket, and it involved a yellow pack of gum.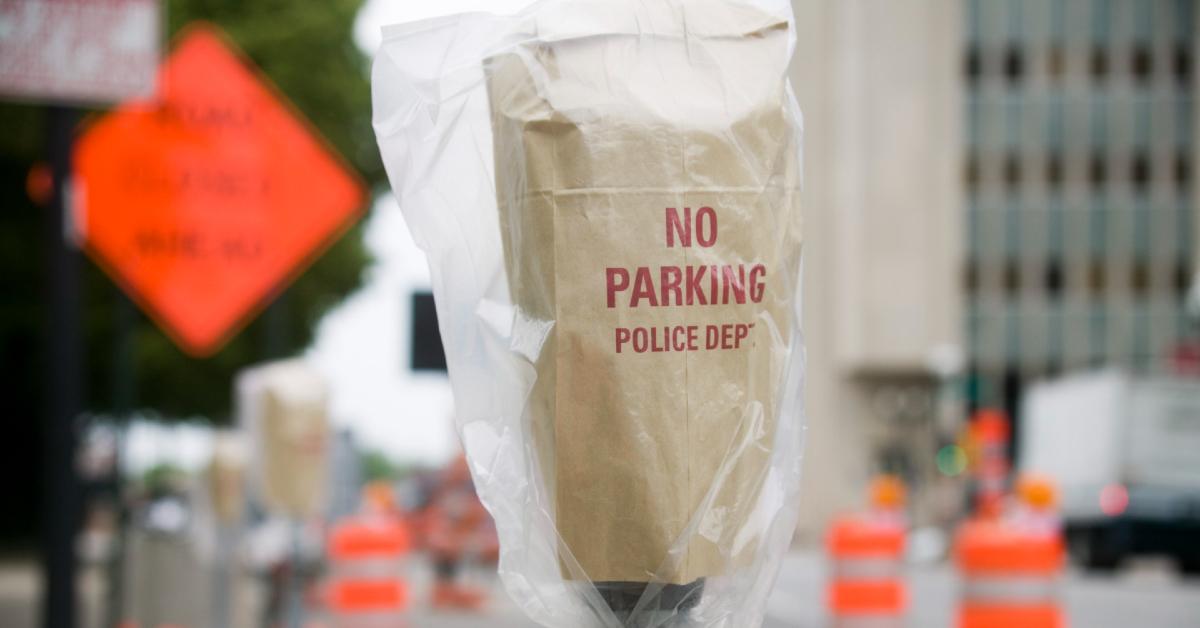 Parking tickets almost always ruin your day. While it's understandable that some townships and cities need to make sure that folks aren't just leaving their vehicles wherever they feel like it as a means of cutting down on traffic in the city so operations can run smoothly and there aren't significant back-up/congestion in areas that need certain portions of road cleared out, there are some areas where it certainly feels like traffic officers are tasked with screwing over people as much as possible.
Article continues below advertisement
And there are some cities that have been involved in tow-truck scams, whether NYPD officers are towing cars prematurely or double-ticketing people, or even engaging in bribery "kickback" programs where they direct all tows to a single company, which officers owned, basically ensuring that they were making a good amount of money for every car they towed.
And since we're talking about the NYPD, it's not uncommon for folks to see tow trucks parked outside of the impound lot uptown, with traffic officers processing tickets there, instead of at the site where the vehicle allegedly ran out of time. It's also not hard to speculate that some folks are having their cars towed before the amount of money they paid to park expires, and officers file the tickets afterward to cover their tracks.
But there are definitely times drivers have parked their cars illegally and are in the wrong.
Article continues below advertisement
And these folks have come up with some creative ways to get past the draconian rules of the local parking authority. Like this one parker who believed that if a parking officer already saw a ticket on their car, they would be reluctant to issue them a new one.
This probably isn't the best method to follow, because even if you had a valid ticket on your windshield that was from a previous day, it's not like an officer isn't going to ticket you again.
Article continues below advertisement
Also, traffic cops usually work specific beats during a set amount of time, so they would know whether or not they issued a ticket previously.
Toronto Parking Enforcement Officer, Erin Urquhart (@TPS_BikeHart) noticed came across a driver who thought that if they could only make her think there was a parking ticket on their car, they could squeak by unnoticed.
Article continues below advertisement
However, that wasn't the case, because it turns out, as Erin clearly showed in her clip, that the ticket-dodger in question didn't utilize the most convincing decoy to try and fool her.
Article continues below advertisement
What did they put on their windshield? A yellow pack of chewing gum. It appears that they hoped a traffic officer would see the gum and just assume it was a ticket and not issue another one, however, as Erin demonstrates, this wasn't the case.
Article continues below advertisement
She wrote in the tweet: "Not saying this driver put this yellow juicy fruit gum pack on their windshield to mask as a ticket but I wouldn't be surprised. Definitely, a new one if that was the case"
She begins the video by listening to music as she puts on some winter accessories to prevent her from getting cold while she's walking outdoors in the Canadian winter.
Article continues below advertisement
Erin documents her day as a bike traffic officer. She takes the bicycle off of the back of her and begins riding around until she comes across the car in question with the yellow pack of gum on the windshield. "I don't know if it's just me or this person is trying to trick a parking officer with a pack of Juicy Fruit on their windshield..."
Article continues below advertisement
The camera then transitions to the parking sign, "This is no parking 9 to 5, it's four o'clock," she then goes to the back of the car and begins inputting the ticketing violation. Apparently, she thought that another car parked right behind the offending vehicle was engaging in some tomfoolery as well. "And the ticket on the car behind me looks suspicious, so I'm gonna check it."
Article continues below advertisement
She prints out the ticket and tucks it beneath the cars windshield wiper. "That's new I've never seen that before," the clip then transitions to her approaching the other vehicle she thought had a "suspicious" looking ticket, "I don't know that ticket looks really crumpled up I'm gonna go see if it's from here. Huh, it actually is," she said after checking it."
Twitter users didn't seem too thrilled that a Toronto police officer was handing out tickets or that she was documenting her work day on social media. Others suggested that instead of handing out parking violations she should instead be gifting people packets of Juicy Fruit gum during the holiday, while others seemed to take offense at the fact that she surmised this is what the commuter was attempting to do with the pack of gum, or that maybe someone else left it there instead.