Mike Tyson Says Reports That He Will Be Fighting Jake Paul Are Not True
'The Sun' reported that Mike Tyson would be squaring off against Jake Paul in 2022, but the "Baddest Man on the Planet" says that's false.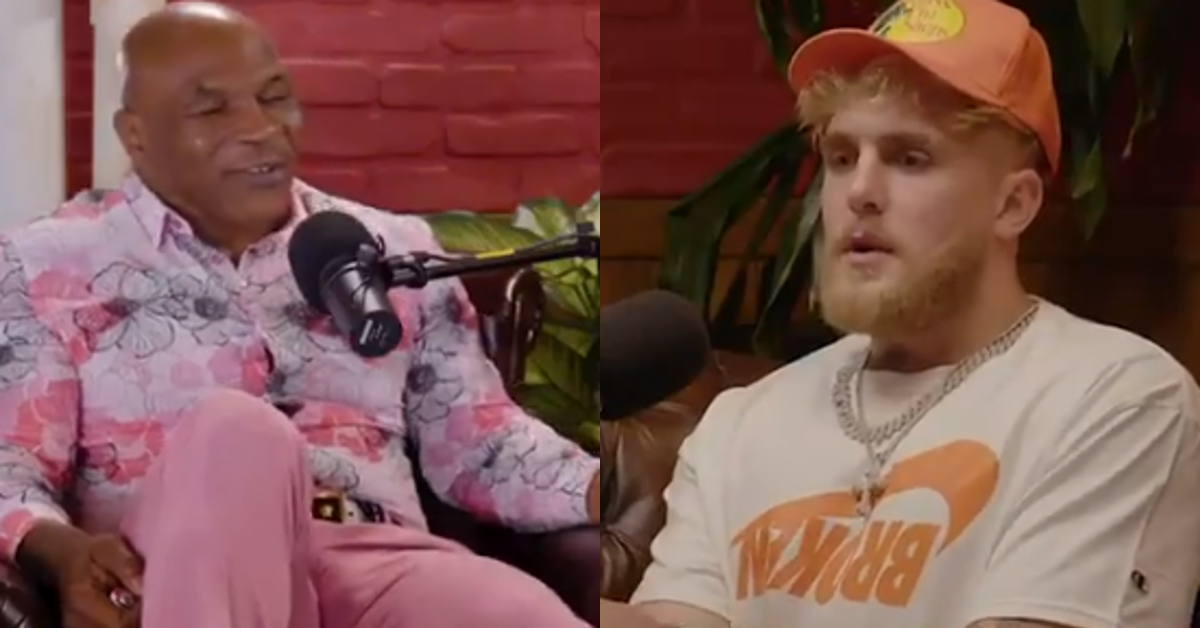 It's hard to argue that the Paul brothers haven't learned how to make a pretty penny off of all the hate that they receive. The polarizing YouTubers made a killing on the social media platform and have managed to leverage other revenue streams, like the world of combat sports. They first made headlines with a series of influencer bouts, then set up exhibition fights against legitimate boxers. And now there are reports that in 2022 there will be a fight between Jake Paul and Mike Tyson.
Except Mike says that isn't the case.
Article continues below advertisement
Mike Tyson says no agreements or dates have been set for a match against Jake Paul.
While a lot of combat sports fans aren't happy with all of the coverage and money the Paul brothers are earning off of their foray into boxing, it's hard to argue with their results.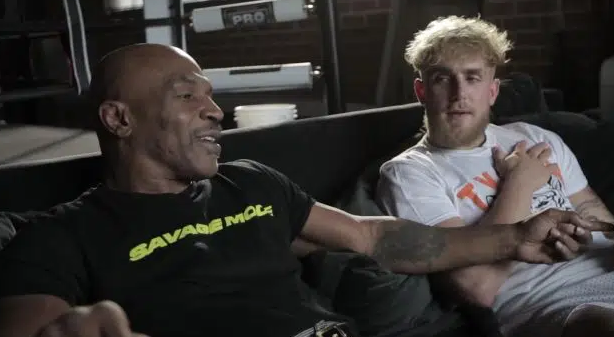 Article continues below advertisement
But the highest-earning combat sports pay-per-view of 2020 was Roy Jones Jr. and Mike Tyson's exhibition match. It clocked in a whopping 1.6 million buys and there's probably a good chance that a pay-per-view featuring both Paul and Mike could pull in similar numbers.
Article continues below advertisement
There's definitely a subset of combat sports fans who'd probably buy any card with Tyson on it, and that combined with the slate of folks who want to see how Jake Paul will fare against an actual heavyweight boxer means the fight would be quite the success.
However, Mike says that the reports of him fighting Paul simply aren't true. "This is new to me. I saw Jake in St. Barths and he never mentioned it," he tweeted.
Article continues below advertisement
A representative of Tyson, Jo Mignano, told Forbes that the information was "totally false."
The news of their reported agreement seemingly first came from The Sun which reported, "Mike and Jake are on board for an exhibition bout in Las Vegas. A verbal deal has been struck to get it on, but like all forms of sports business, now it's all about the contracts and money split."
Article continues below advertisement
The story speculated that the match is predicted to pull in around $50 million in revenue, should it happen. Perhaps this was a way of Jake floating the idea on social media for him to fight Iron Mike? Or maybe it's just a clout play?
What is Jake Paul's height and weight?
For his second fight against Tyron Woodley, Jake Paul tipped the scales at 191.4 lbs. and he stands at 6'1". "Iron" Mike is billed at 5'10" and 220 lbs. If the fight does occur, it'll be the first time Jake has ever faced off against someone who weighs more than him and has professional boxing experience.