Waffle House Server Shares What She Made on Her First Day of Work in Viral TikTok
A Waffle house employee went viral on the popular social media platform after posting what she earned during her first day on the job.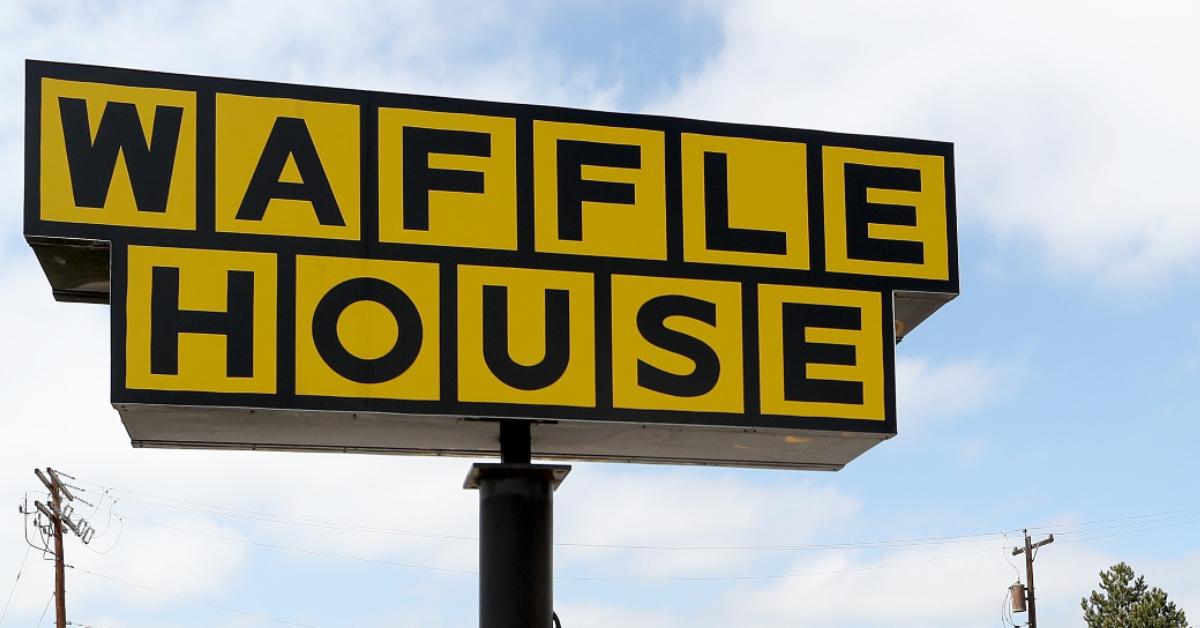 You don't need to search all that hard to find social media posts from servers talking about the amount of money they make in tips. Whether they're calling out customers who seem to not understand, or care, that servers rely on tips to make a living, or they're asking patrons to not blame them for automatic tip recommendations on "iPad" style POS systems, gratuities are a hot button issue on social media.
Article continues below advertisement
The debate around tips almost always falls into two categories: you have some folks who tell servers not to "complain" about customers who aren't generous with their gratuities and tell them to find another line of work. And then there are those who express that they, cannot for the life of them, understand folks who aren't about that tip life.
A TikToker who uploads content on the app under the username @mooskiondabeat (she goes by Mooski) has a bit of a different take on her #serverlife post: she shared her actual take-home, in cash, from her first day in tips while working at Waffle House. And other users on the platform expressed their surprise at what she brought him on the first shift when she was working alone.
Article continues below advertisement
Mooski says in the video: "OK so today was my first day being out of training at Waffle House my first day done of training meaning I was by myself today and I didn't have nobody to help me. So we're gonna do a little tip count and see how much I made for my first day."
Article continues below advertisement

Mooski continues, "So it was a pretty slow day I'm about to just put my bills in order first it was a pretty slow day compared to what I've seen it get like when I was training." She takes out some of the cash and sifts through it on camera, "I only had like I think I had fifteen tables today so this is between fifteen tables."
Article continues below advertisement

Thankfully for her, Mooski says that she had some "generous tippers," adding, "the biggest tip I did get was twenty-two fifty because she let me keep the change on a to-go order but I've never been a server before. I've been a server at the club and stuff but I didn't really like it and I didn't really make that much money I don't think I was any good at it."
Article continues below advertisement

Mooski continued to count her money in the clip as she spoke about her first shift gratuities, "Here I feel like I'm good at it. I don't know I'm just doing the damn thing but let's see we got..." she begins counting off the cash she received in tips at the Waffle House in front of the camera.
Article continues below advertisement

"So altogether first day by myself I made $135 which is not bad. Um, my goal is just to make like bare minimum I wanna make a hundred a day..."
Article continues below advertisement

Other users on the platform who said that they worked for the Waffle House remarked that they made great money working for the popular chain: "I made bank for years get it girl," @feliciaareneblackw wrote. Another commented, "I was a server at red lobster. It was hectic sometimes but worth the tips."
Article continues below advertisement

Others said that she did very well for her first day working at Waffle House and commended her for being able to work in what they said was an oftentimes "hectic" environment: "I tried but the way u have to write orders and call them out is INSANE, outdated system, no tech," @leavemialonee wrote.
Article continues below advertisement

Depending on how you file your taxes and/or treat the reporting of cash income on your returns, you could presumably make a decent amount of money in gratuities without worrying about Uncle Sam taking a cut. That is, if the IRS is around for much longer.