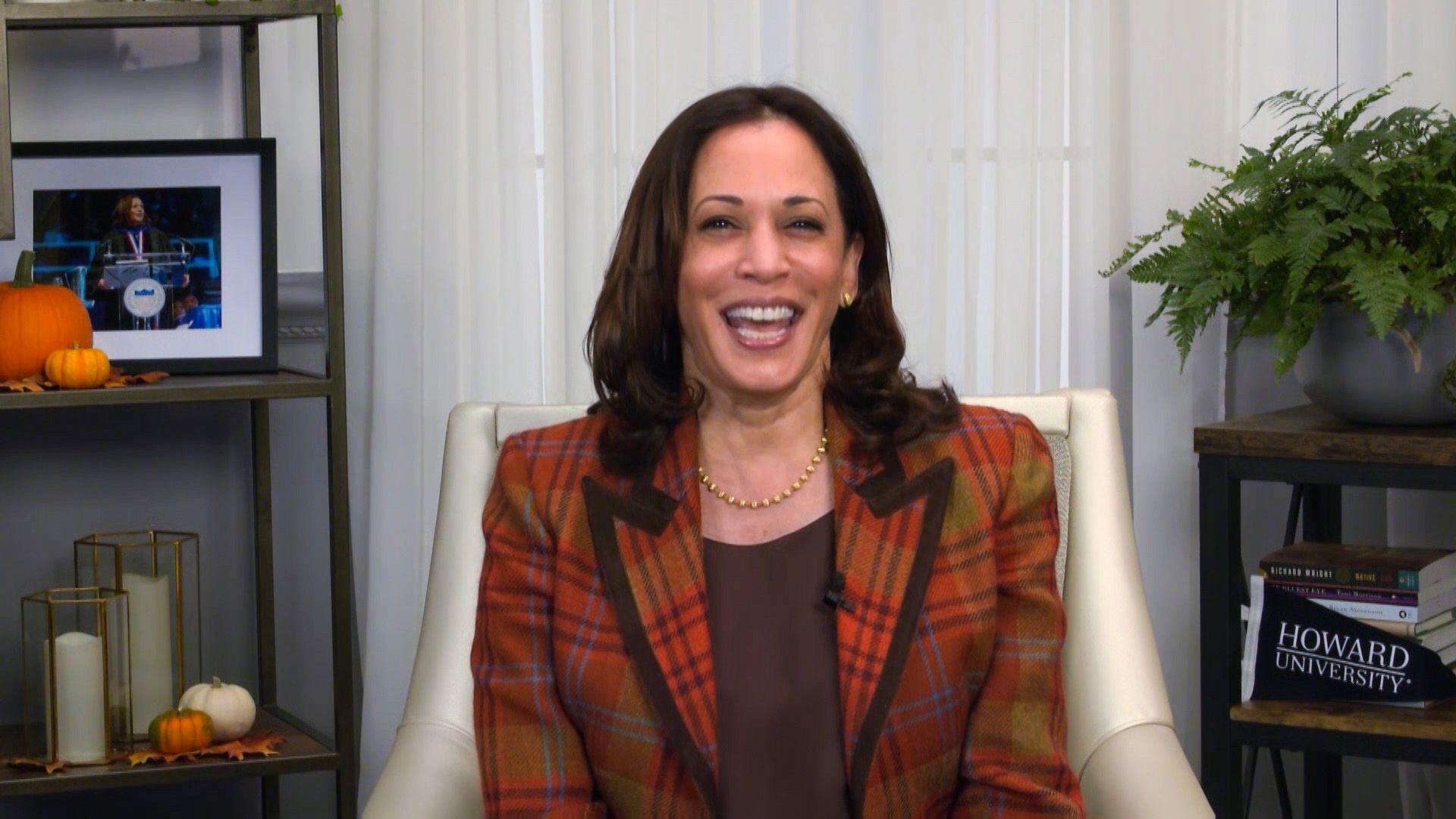 Women Are Wearing Pearls on Election Day in Honor of Kamala Harris
With Election Day in the United States rapidly approaching, many are trying to figure out how to show up to the polls and represent their vote without actually wearing gear specifically mentioning a candidate. It's actually illegal to do so. Because of this, many people have come up with creative ways to show their support for their chosen candidate in other ways including wearing pearls to show support for Kamala Harris.
Article continues below advertisement
The Alpha Kappa Alpha Sorority Inc. is the first historically African American Greek-lettered sorority and also happens to be the sorority that vice presidential nominee Kamala Harris was a part of during her time at Howard University. Since the news spread to wear pearl necklaces for Kamala, many have unfortunately taken the idea and changed the meaning behind it.
Alpha Kappa Alpha Sorority Inc. is wearing pearls to show solidarity to Kamala Harris.
Kamala Harris committed to the Alpha Kappa Alpha Sorority, Inc. during her time at Howard University. She joined the sorority's Alpha Chapter in 1986 alongside 38 other women, per Atlanta Journal Constitution.
Article continues below advertisement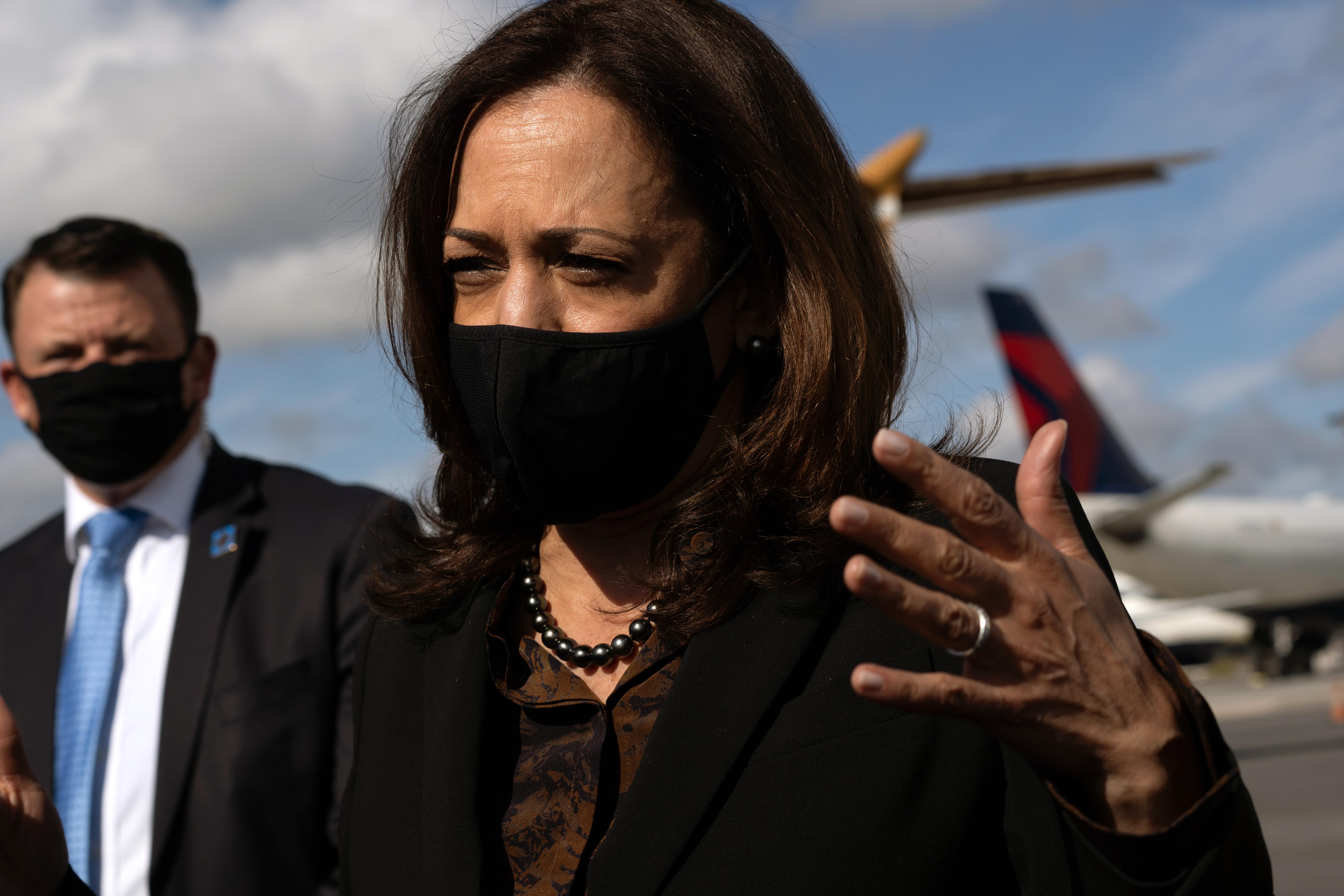 The sorority, which was founded in 1908, refers to their founders and incorporators as the "Twenty Pearls." When a new woman is initiated into the sorority, each inductee receives a badge dressed in twenty pearls.
Article continues below advertisement
The symbol of pearls, according to the Alpha Kappa Alpha international president Glenda Glover, are a representation of solidarity among members. "Pearls represent refinement and wisdom," she told Vanity Fair. "We train young ladies to be leaders and to make sure they have the wisdom to lead ... and that goes hand in hand with the true meaning of what Alpha Kappa Alpha is all about."
There has been some confusion over who the pearls actually represent.
There have been a handful of tweets and Facebook posts asking women to wear pearls on Nov. 3 to honor the late Ruth Bader Ginsburg as a symbol for the white collar she wore during her time on the Supreme Court. One user wrote, "Whos wearing pearls on Tuesday? I am wearing my Great Grandmothers who raised me. We should start a thread Tuesday with our pearls!" She continued, "To clarify the pearl wearing on election day is to honor Ruth Bader Ginsburg."
Article continues below advertisement
While the intentions behind the wearing of pearls is genuine and in support of another great woman in politics, many find the idea an appropriation and copying of something Black women created to go ahead and honor a white woman. There is nothing wrong with wearing pearls, but many want those who do wear pearls to know the original symbolism behind them.
Article continues below advertisement
Women are encouraged to honor RBG in other ways.
While pearls are meant to stand in solidarity with Kamala Harris, many have encouraged voters to wear other types of clothing or accessories to show support for the late Ruth Bader Ginsburg. Lace, custom necklaces, and pins are just a few examples of how one can show support for RBG at the polls.
Article continues below advertisement
There is also nothing wrong with going all-out with pearls and lace to commemorate Kamala and RBG. One Twitter user wrote, "I'll be wearing pearls and chucks for Kamala, lace for RBG, and drinking from my Hillary mug."